Carlos Soler to Yunus Musah out wide. Musah to Thierry Correia, who sends a pinpoint parabola to Goncalo Guedes on the left. Guedes back to Soler. Finally, the midfielder spies a chink in the armour. One laser-guided ball into the box later, and Maxi Gomez has the simplest job of nodding it in.
The opponents have nary a chance to breathe against Valencia's relentless waves of swashbuckling attack. They have no time to launch their own. And in the rare chance they do, Los Che's defence is ready to wipe out any threats.
Scoring goals has not been a problem for the Bats – failing to prevent more than a hundred of them was the team's downfall over the last 2 seasons. It has prompted new head coach Jose Bordalas to be hyper-focused on cultivating one philosophy this season: making attack the best defence.
"A lot of (LaLiga) clubs have strong defences, but I always say that the best defence is being a good attacker," the Spaniard told Batzine in an exclusive interview. "We want to spend more time in the opponent's half and try to defend by attacking."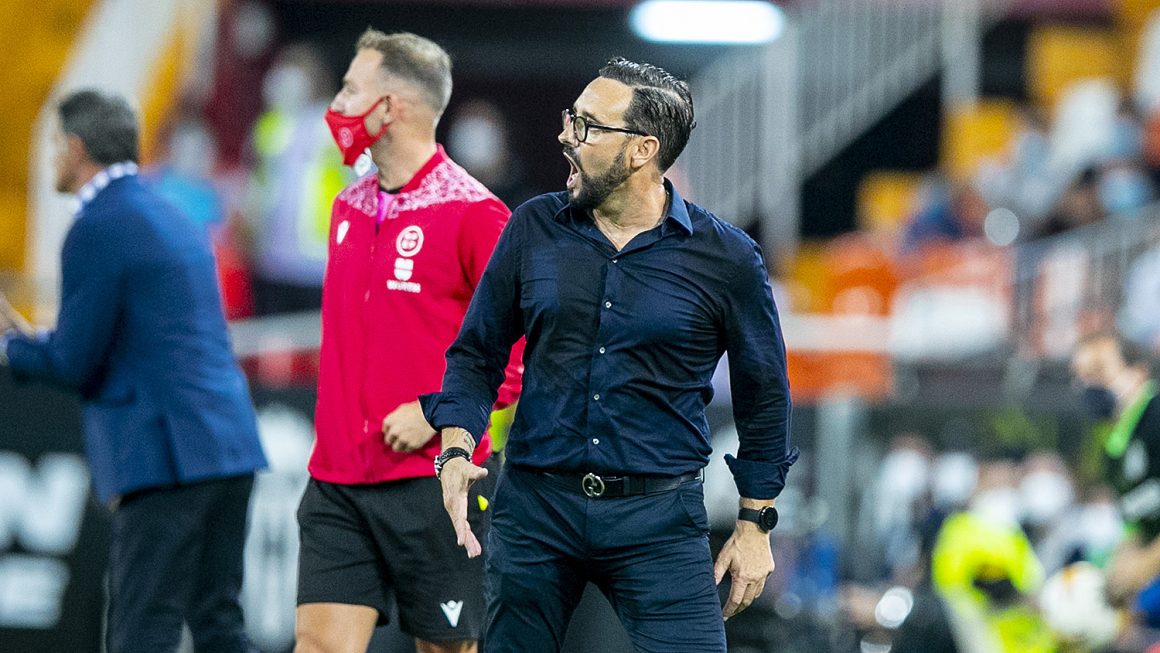 But to do that, both facets have to be in sync. This is where the Bordalas school of hard work and consistency comes in.
He had laid out his demands right from the start, revealing that the players "understood them well and are working hard to improve their weaknesses". It is still early days, but a gritty performance that secured a 1-0 victory against Getafe last Friday underlines progress.
One player the 57-year-old hopes can help connect both defence and attack is on-loan centre-back Omar Alderete. They faced off in the Europa League back in 2019, when Bordalas' Getafe took on the Paraguayan's former club, Swiss side FC Basel.
"Alderete caught my eye because he is strong, intelligent and good with the ball at his feet," he said. "He has adapted well to the team, not only with their style of play but with his teammates too."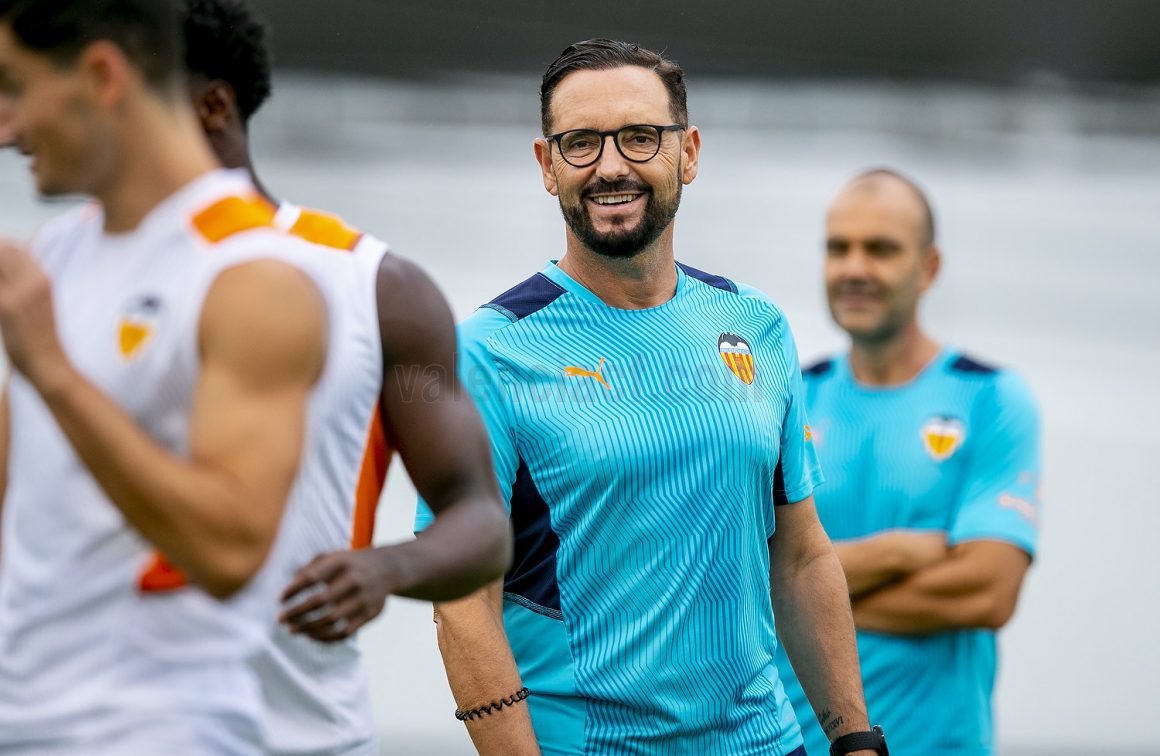 Despite a hectic summer that saw 6 players on international duty at the Euros and the Olympics, Bordalas is confident his men are in great shape for the season. Soler, the Olympic silver medallist who was the last to return, started against Getafe and notched the match-winning penalty.
Bordalas is also clear about his macro targets. He aims to create a "recognisable" Valencia, one that excites not just the club's fans, but anyone watching.
"We want to be a solid team that gives 100 per cent every time we step onto the pitch," he said. "When people see us play, they will immediately know who we are. And that's how we get everyone to enjoy our football."