Valencia (2)
Barcelona (3)
Gabriel Paulista 50′
Carlos Soler 83′
Lionel Messi 57′, 69′
Antoine Griezmann 63′
Well, that unravelled quickly.
On a sultry night, debt-riddled, controversy-strewn and once-almighty Barcelona were there for the taking. And we nearly did.
At the 50th minute mark and 1-0 up, we threatened to maraud our way through an increasingly frustrated and muddled Barcelona team.
Then a guy called Lionel Messi showed up. Oh and we handed the game back to them, due to foolish defensive errors and a lack of precision in the final third.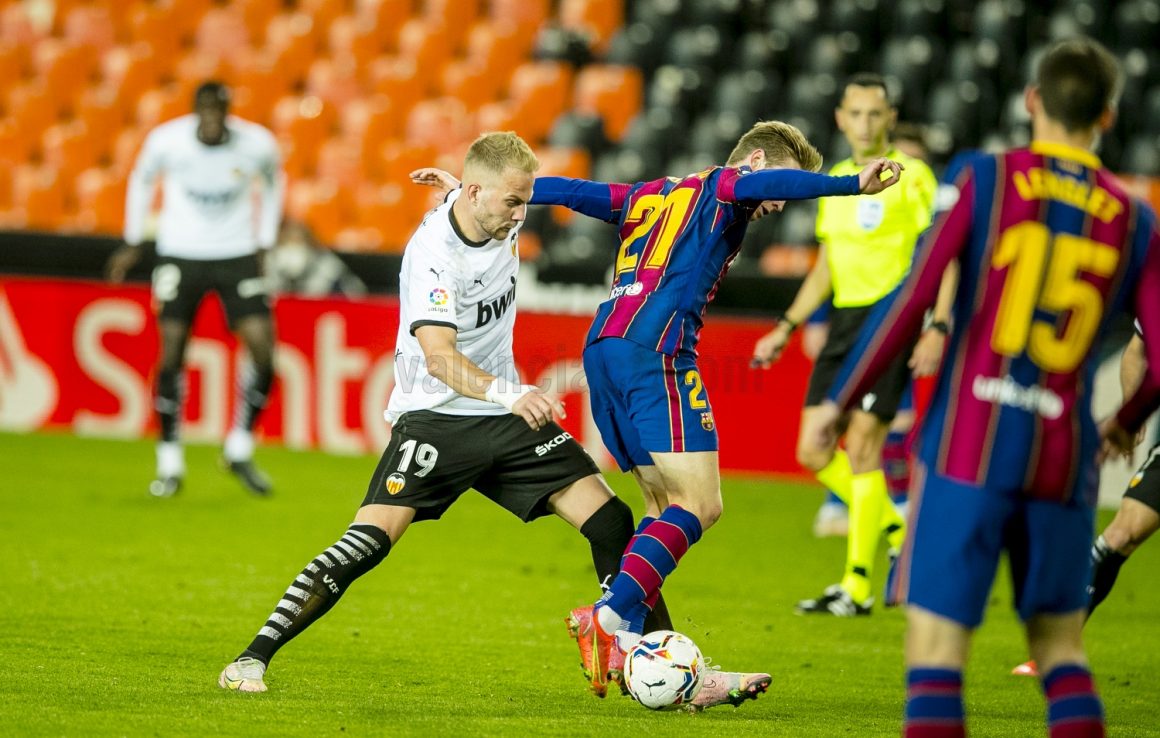 Sitting just six points above the relegation zone coming into this duel, Javi Gracia's men knew it was necessary to generate that intensity right from the get-go. And Valencia did begin with assured authority. Despite Barcelona's high-pressing advances, there were concise, curving cross-field passes, flank overloads and waspish runs from Goncalo Guedes.
The efforts paid off. Five minutes into the second half, Valencia took the lead. Carlos Soler's pinpoint corner from the right was incisive and measured. A minor collision between Thierry Correia and Andre Ter Stegen causing some confusion in front of goal, allowing Gabriel Paulista to head the ball into an open net.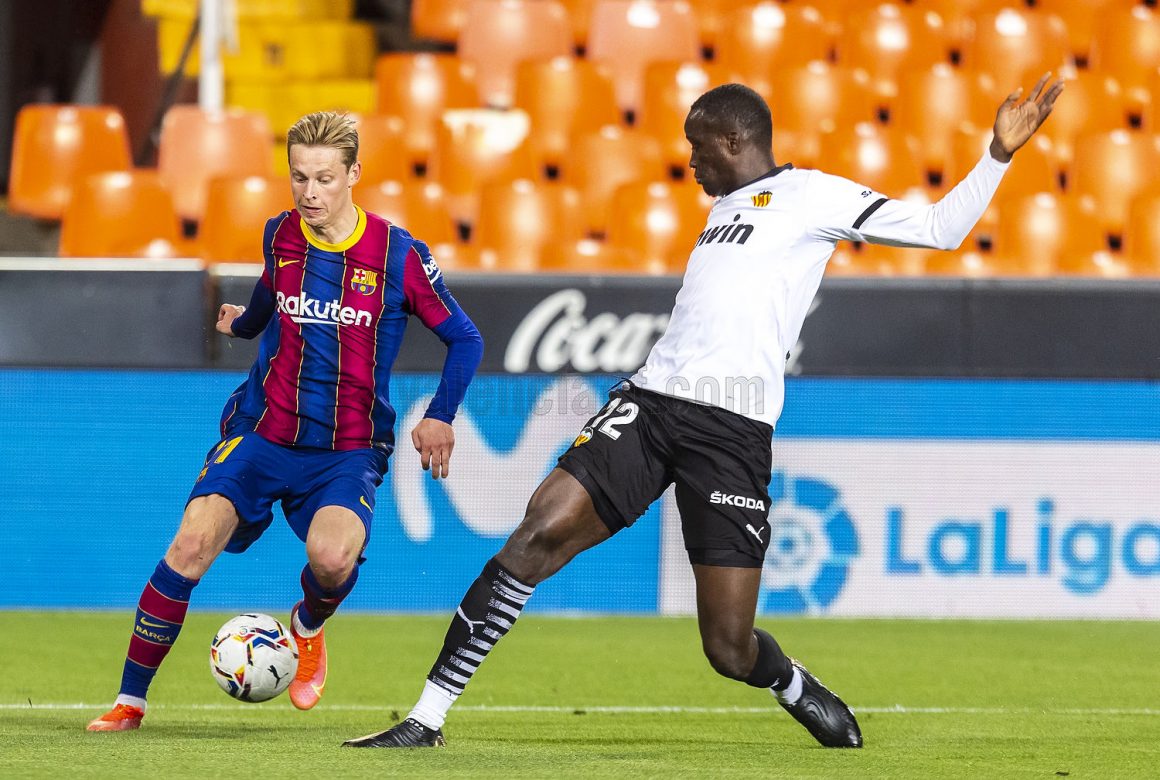 We should have consolidated and weathered the attacks. But the reality is that Barca are still the team to beat and that we are not close to the former heavyweight champions level, despite them being bruised and battered.
The first reality check arrived seven minutes later in the form of a needless penalty. Toni Lato absurdly using his right arm to clear Messi's through ball to Frenkie de Jong in the penalty box. Despite scuffling his initial chance, Messi made it 1-1 with the rebound.
It didn't take long for Barcelona to make it 2-1 with Antoine Griezmann pouncing on a spectacular save by Jasper Cillessen to tap in from close range in the 63rd minute. Messi's spectacular freekick goal in the 69th minute went straight out of the training ground and right into the heart of the Los Che.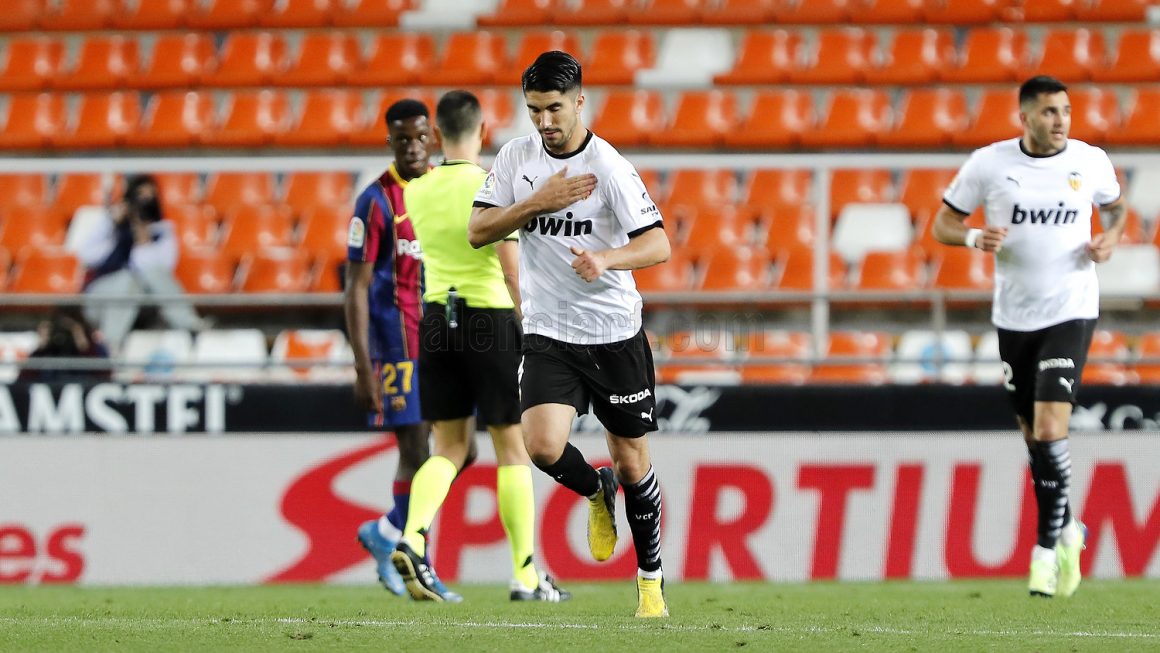 Soler's 20-yard scorcher in the 83rd minute will probably be hailed as LaLiga's goal of the week but plaudits don't earn us points, decisive wins do.
With five points away from the drop zone and four more games left to play, the urgency is clearer than ever: we'd better start turning things around.