Miguel Angulo takes out his iPad and settles into his customary seat at the front of the bus. The Valencia CF Mestalla head coach's eyes narrow in concentration while watching several clips of the day's opponents CD Roda. Meanwhile, his players ease into a relaxed chatter behind.
This was an away game to a hardy side known for their organisation and discipline. But Angulo's team were the undefeated table-toppers – with 2 games in hand as well. Yet Los Che's second team had nary an air of arrogance. The youngsters knew they needed grit for road trips in the Tercera Division.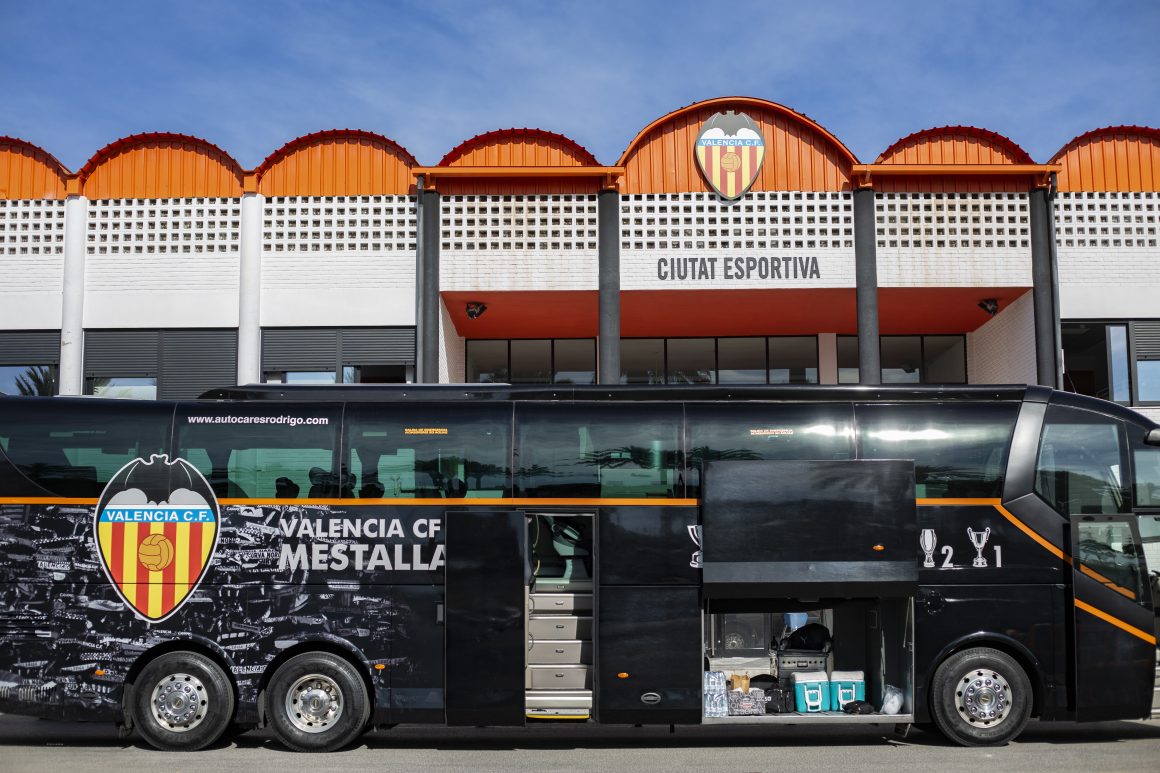 The 5th tier of Spanish football brings the rough and tumble, where seasoned veterans collide with promising talents. The league is split by communities into 18 groups, each comprising 16 to 21 teams. Valencia's academy boys such as Hugo Guillamon, Toni Lato and Carlos Soler plied their trade here before promotion to LaLiga.
VCF Mestalla arrived at the Ciudad Deportiva Pamesa Ceramica on November 6 after a 45-minute ride. Unlike the first-team, players had to unload their own equipment and carry them to the dressing room. Midfielder Pedro Aleman and forward Diego Lopez, who were both involved in Jose Bordalas' training just a few days ago, pulled ice boxes filled with drinks and carried footballs. There was little fanfare for them.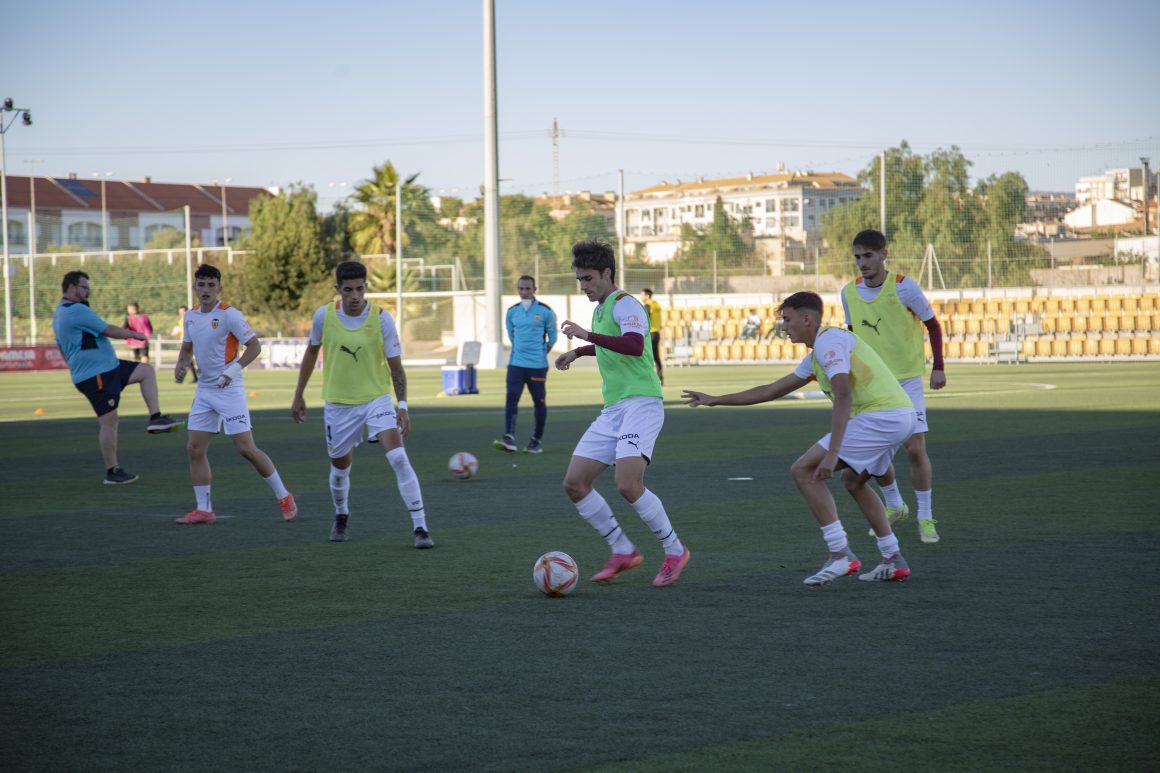 Angulo strode onto the pitch with his charges for a sense of their surroundings. They were dominant at home, but scraped by on their travels. The LaLiga double winner and UEFA Cup champion's goal was clear: maintain the unbeaten record.
At 5pm, with the mercury dropping to a chilly 17 deg C, the referee blew for kickoff. VCF Mestalla controlled proceedings in the first 15 minutes, but soon found it increasingly difficult to penetrate Roda's defence. Angulo, so often a calm presence, stood up and began to harry his players.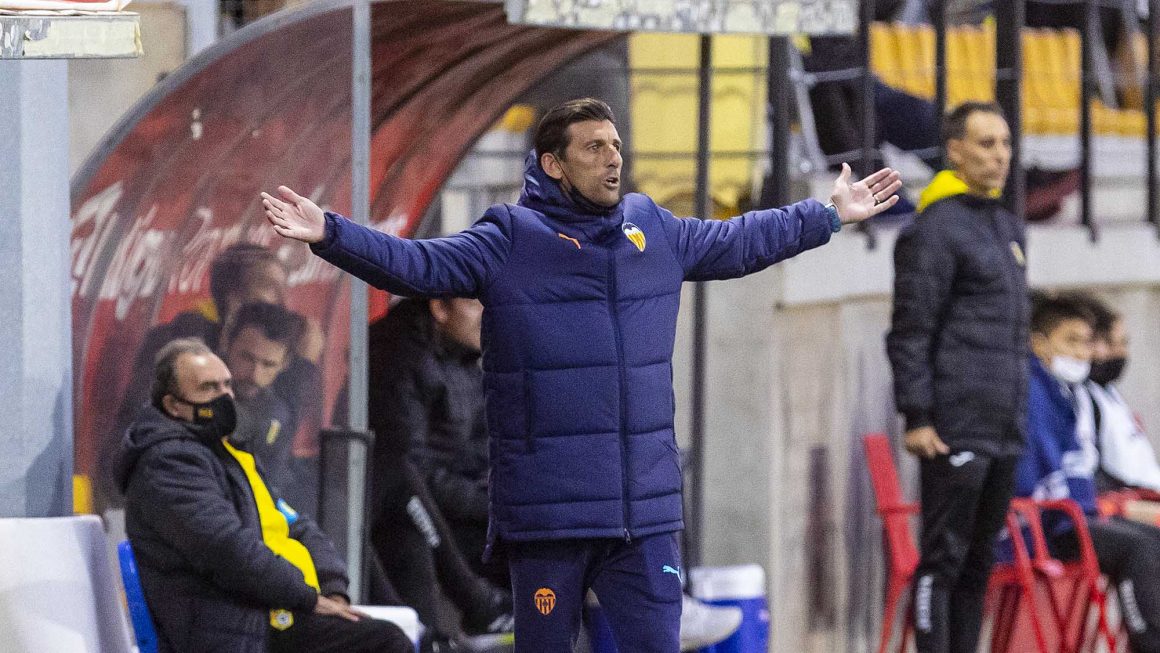 Alas the partisan home crowd of around 200-300 fans burned with passion in the cold.
In the waning evening light, their team heard the cries and answered. Roda's David Guinot struck in the 88th minute to hand the young Bats their first loss of the season. It was all the more painful as winger Francisco Perez had failed to finish a glorious 1-on-1 chance just 15 minutes before.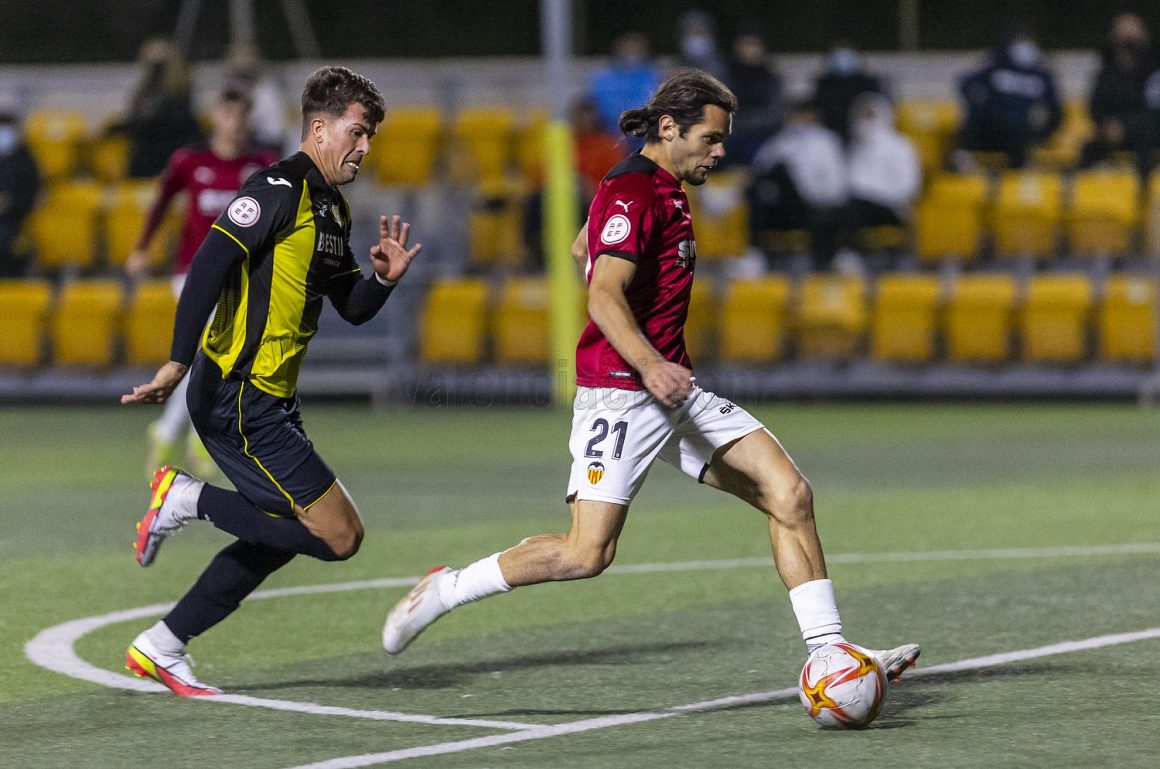 There was no time to mourn. After the game, everyone slowly trooped off the pitch with their hands on their foreheads, some deep in discussion on what went wrong. But first, a sombre ride home. Invincible no more, the players lugged their equipment onto the bus and prepared to return to Ciudad Deportiva de Paterna for a debrief.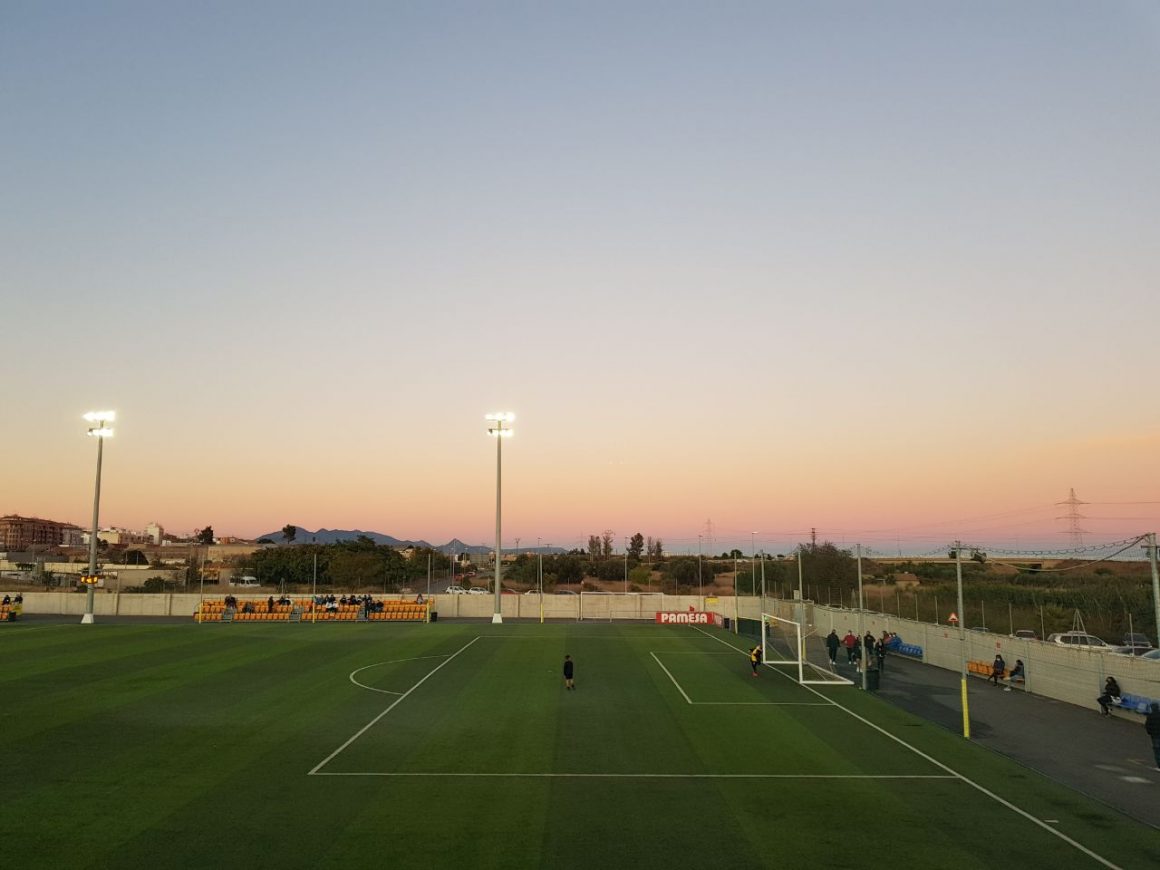 Unfortunately, a quick rebound did not materialise as VCF Mestalla were held to a 1-1 draw against Silla at Paterna last weekend. While alarm bells are not ringing – the team is now in 3rd – Angulo will want them to deliver a riposte and reclaim top spot by winning their game in hand.