Valencia (3)
Atalanta (4)
Kevin Gameiro 21′, 51′
Ferran Torres 67′
Josip Ilicic 3′ (P), 43′ (P), 71′, 82′
*Atalanta win 8-4 on aggregate
When he signed from Lyon in 2018, centre-back Moucktar Diakhaby was heralded as Valencia's future defensive lynchpin. But he could well have played his last match for the club with a horror showing that destroyed our hopes of a Champions League comeback.
The Frenchman gifted not one, but 2 penalties to Atalanta as the visitors won 3-4 in the 2nd leg at the Mestalla. Slovenian Josip Ilicic single-handedly proved to be the scourge of Valencia with a 4-goal haul, handing us only our 2nd home defeat of the season.
This had to be one of the strangest football matches in Valencia's history. The coronavirus epidemic sweeping Europe forced the match to be played behind closed doors, depriving us of our most potent advantage at home – the raucous fan support. Fortress Mestalla was the Silent Mestalla, as the game felt more like a training session than a magical Champions League night.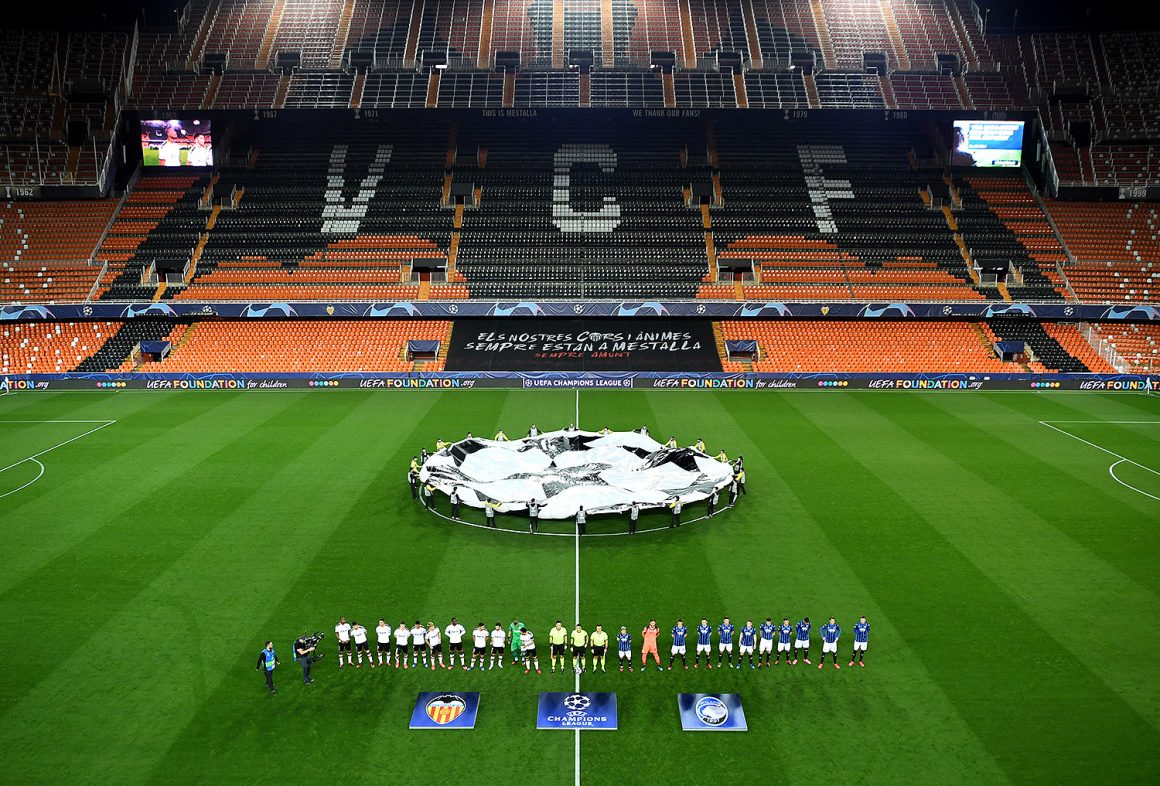 However, that did not stop fans from amassing in their thousands outside the stadium in an overwhelming show of support. As the players kicked off, cheers and flares could be heard erupting from outside the stadium. The Bats would have been bolstered by the encouragement.
Whatever game plan Los Che had fell apart in the first 90 seconds, as Diakhaby committed the 1st of his 2 unforgivable errors. His poor challenge on Ilicic in the penalty area gave the referee little choice, and turned Los Che's task of progressing from improbable to impossible.
But as the 1st leg had showed, Atalanta were a team that were equally capable of leaking goals as much as scoring them. Valencia tried to kickstart the unlikeliest of comebacks as Kevin Gameiro put one in the net after being fed in by Rodrigo Moreno. There was a glimmer of hope that this could still be salvaged.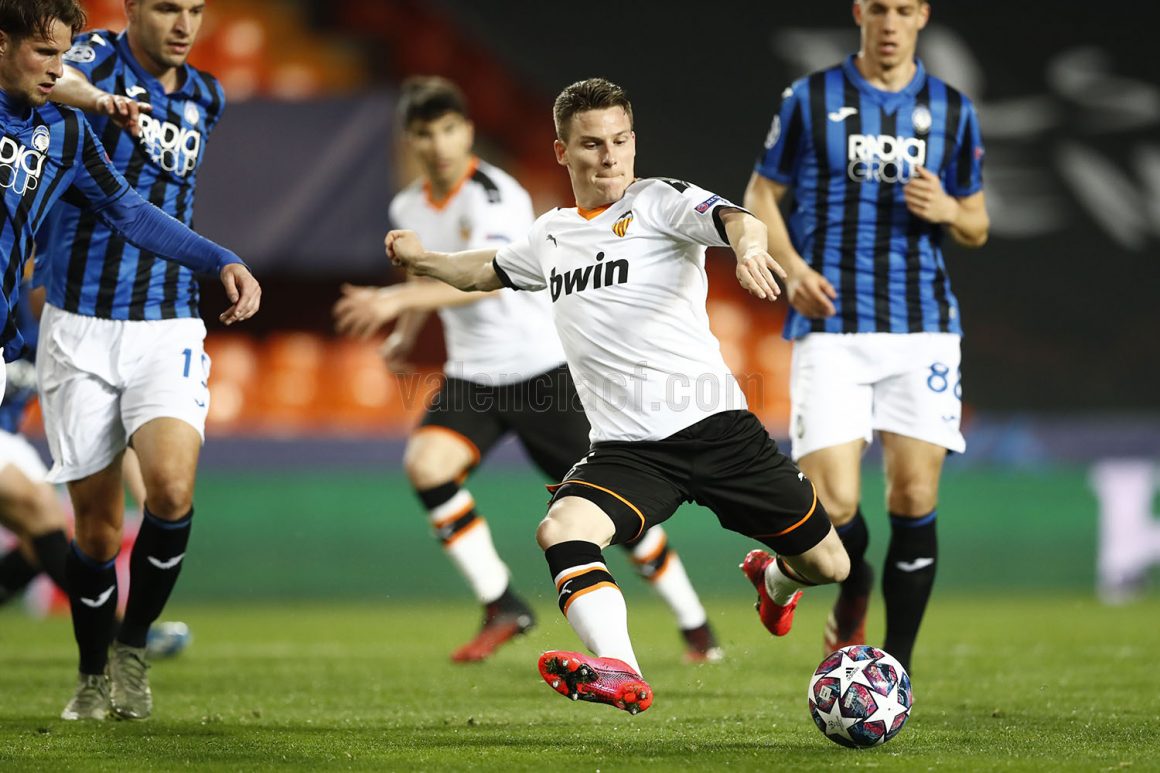 It would soon be extinguished by Diakhaby once again just before half-time, as the atrocious Frenchman handled the ball in his area. Once again, the referee pointed to the spot, and it was well and truly over for Valencia. It was the defender's final contribution, as he was hooked off for winger Goncalo Guedes. Midfielders Geoffrey Kondogbia and Francis Coquelin became Valencia's newest centre-back pairing. After all, there was nothing left for Albert Celades to lose.
With just pride to play for, Valencia swarmed forward in the 2nd half, all tactical discipline and formations forgotten. The kamikaze approach was rewarded with goals from Gameiro and Ferran Torres, but also blew up in their face as free-scoring Atalanta bagged 2 more themselves. At least the match was a thoroughly entertaining one.
The result could have been all so different, if not for Diakhaby. The €15 million signing was a lost schoolboy on one of Valencia's most important European nights. If there was a lesson that Celades could learn from here, it is that none of Valencia's central defenders, save for Gabriel Paulista and Ezequiel Garay, can be trusted. There has been so much talk about an emergency defensive signing but no action has been taken. We truly need one now if we're to maintain our top-4 hopes in Laliga. The season is looking dire.