Just 3 years ago when Valencia captured the Copa Del Rey, Jesus Vazquez was among the thousands of fans lining the streets, watching the team hoist the trophy from the iconic Mestalla balcony.
When the team celebrated making the final last season, he was up there this time, looking down at the adoring masses. "I had the chance to bring my girlfriend to the balcony," he said to Batzine in an exclusive interview. "It was incredible."
While Vazquez motors his way with ease up and down the left flank during games, it has been more difficult getting to where he is today. The 19-year-old joined the club at just 5, and made his first-team debut in November 2020.
At one point, the games were coming so thick and fast that he starred for both the Mestalla reserve team and the Juvenil A youth team. "I trained so hard, I played all the games," said the soft-spoken player. His body eventually wore down, with a hamstring injury ruling him out for 3 months. But the hard work paid off, as he broke through to the senior team.
The step up to first-team training has been gruelling. "It was difficult at the beginning. I needed to have extra gym and training sessions to catch up," said Vazquez. "But it's a gift to train with the senior players and to learn from them. It's like having a mirror."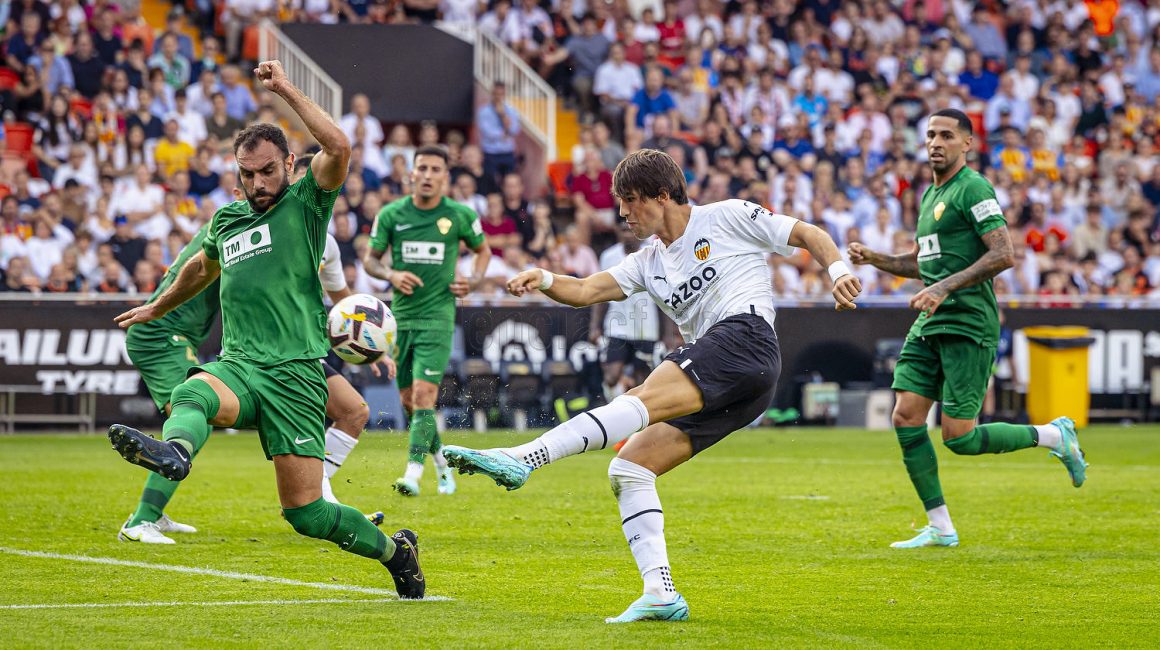 For example, fellow left-back Jose Gaya plays the dual role of competitor and mentor. "He is my footballing idol," said Vazquez. "He has taught me to keep focused, to try and take risks in attack, and to keep calm."
This has helped him in dealing with tricky wingers like former Bat Goncalo Guedes, who used to stretch him in training, as well as LaLiga talents like Yeremy Pino from Villarreal, who Vazquez called one of his toughest opponents.
From football to finance
Vazquez's life has been all about football. It is no wonder that he often seeks an outlet away from the sport. Besides being an F1 aficionado and an ardent fan of Ferrari's Carlos Sainz, he also loves to travel with his girlfriend.
One of his go-to escapes is the Greek island of Santorini. "It's important to disconnect and recharge my batteries," said Vazquez, who also admitted that he relishes being away from the spotlight.
Unlike many, he does not wish to follow in his father's footsteps. The senior Vazquez, Braulio, was a former professional striker who is now a sporting director at Osasuna.
"In the future, I want to do nothing related to football. I've been doing this for my whole life," said Vazquez, who shared how he has witnessed his father make plenty of sacrifices for the sport. "I want to try a new adventure."
This is why Vazquez is determined to have a life outside of football, and is grateful he had the chance to further his studies while at the club's academy.
"It's important as the footballing career is really short and we need a Plan B. Imagine if you are injured. There's a whole life ahead of us and we need to continue working and earning money," he said. "I would like to study something finance-related, maybe business and marketing. Maybe invest in property."