At the roundabout right outside the Beniferri metro station stands the impressive 20m-tall La Dama Iberica Sculpture, its 20,000 blue ceramic tiles shimmering and shining in the sun.
Created by Manolo Valdes and installed in 2007, it is a modern rendition of the 4th century BC artefact Lady of Elche discovered in 1897.
In the backdrop, metres away, stands a far more impressive structure which complements the curves of the Dama Iberica piece – the Nou Mestalla, also a modern version of a historic monument.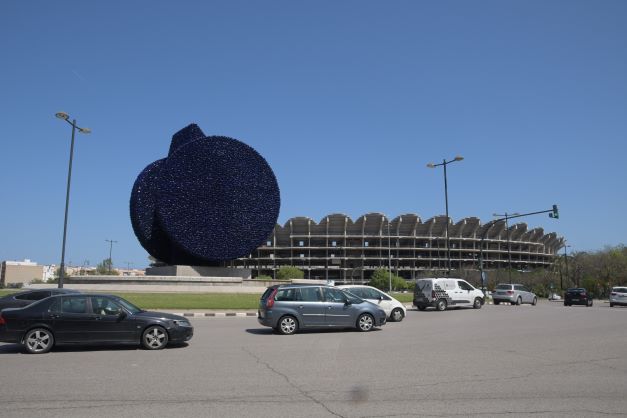 As cars buzz on the Corts Valencianes Avenue, the grey foundations of Valencia CF's biggest project in history sit brooding like a leviathan in slumber.
For years, the people of Valencia have eagerly anticipated the day the stadium comes to life with the roar of 70,000 Los Che fans.
Restaurants and bars that dot the area have already warmed to the Nou Mestalla, with some incorporating the stadium's moniker into their signboards.
Lining Corts Valencianes to the north-west of the stadium is a row of condos and hotels. When Manchester United were in town for a 2018/19 Champions League fixture, they stayed at the Hilton there, which has since been rebranded as the Melia Valencia hotel. It is also said that some Valencia players own apartments on this trendy stretch.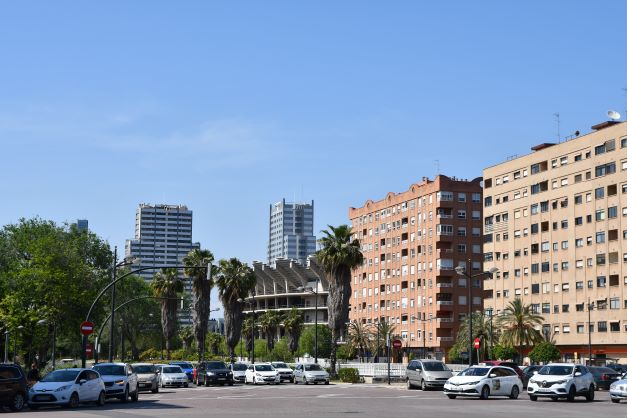 Soon, a new home for them, the Nou Mestalla, will pop up along the street. With highways direct to Madrid and Barcelona near the stadium's entrance, surely we can dream of the top Spanish teams making a quick exit after capitulating at the Nou Mestalla.
Located 5km, an hour's walk, from the original Mestalla – which celebrates its centenary next year – the new stadium is expected to be completed in the coming years.
The stadium's architect, Mark Fenwick, said at a recent press conference on the project: "The stands, when full of fans, will provide a lot of pressure for opposition teams on the pitch." He added that the stadium will also be fit to host a Champions League or World Cup final.
And while adversarial teams squirm uncomfortably on the field, the separated seats in the stands give fans more stretching space.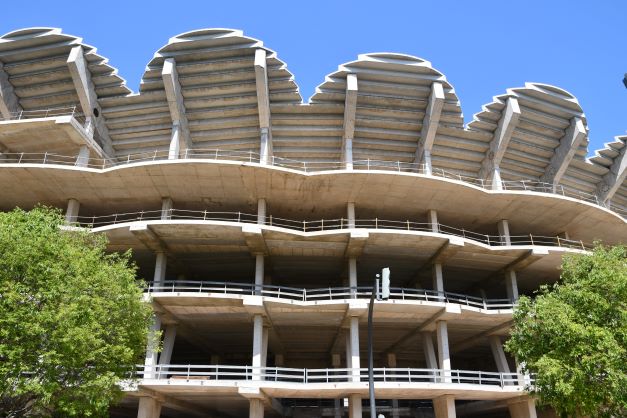 The impact of Nou Mestalla goes beyond football. A roof filled with solar panels will maximise the Valencian sun and be a landmark for sustainability efforts; the project will generate hundreds of millions of euros of economic activity for the city; and the Benicalap area on the outskirts of the city centre is set to experience a commercial boost.
No wonder Valencia's Director General Sean Bai called it a project for "the club, community and city", where Valencianistas "watch matches, eat with our families and create new memories".
He added: "Nou Mestalla will become a special place in the city but also an important place in our lives." We simply can't wait.