The traditional centre-back is tall and imposing. The modern day version possesses magnetic feet to play composed passes out of defence. VCF Mestalla defender Cristhian Mosquera has all that and more in his locker.
Defending has been an obsession for as long as he remembers. While most of his peers enjoyed the thrill of scoring goals during their childhood, the 1.88m-tall teenager preferred to prevent them. It is an art he now refines on a daily basis.
"I always played as a centre-back because of my height," he said. "I was most interested in defending (as a kid) and also felt comfortable in that position so I've developed my skills there the most."
It is just as well, as Mosquera exudes a calmness that defines some of the top defenders in European football. The 17-year-old Academy star keeps a close eye on Manchester United's Raphael Varane and Virgil Van Dijk of Liverpool, both towering presences with a mean pass.
He likens a defender's role to a gatekeeper, and it seems like he relishes the responsibility that comes with it.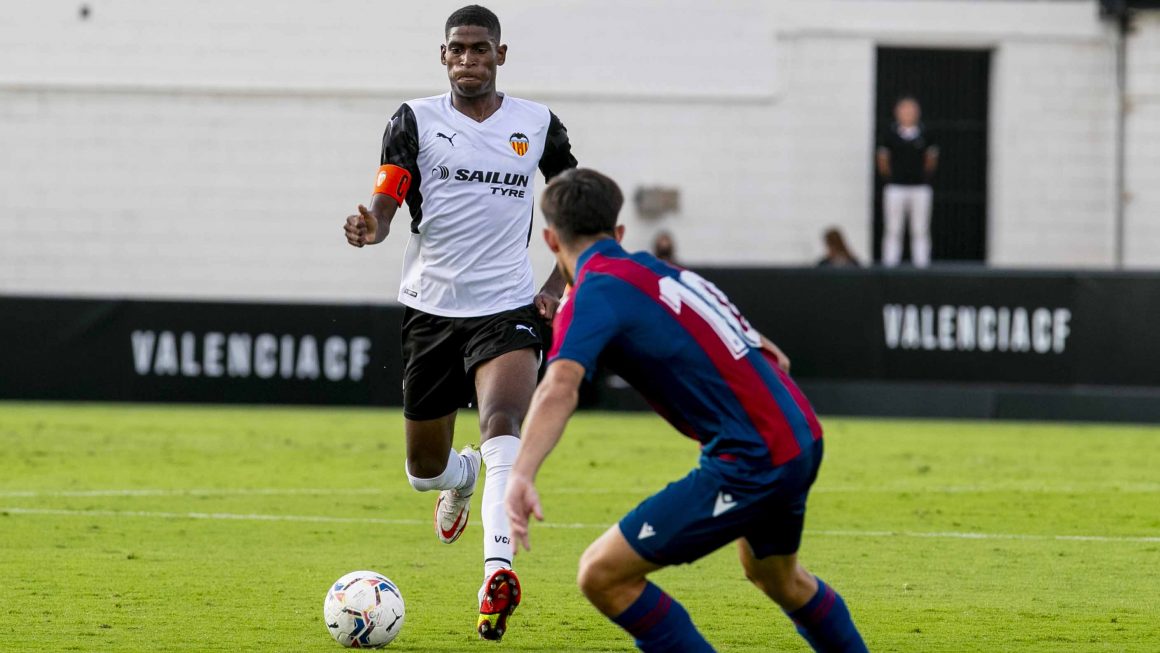 "You need to be really focused because your mistake has more consequences," he said. "Players at the front can make a mistake and it doesn't result in a goal conceded."
So it is no surprise he is working on improving in the air. With years of bulking up ahead, the Bats may see an aerial monster in the future. In fact, he revealed that his coaches are already pushing him hard in the gym to build his physical condition further.
It is a set up for what the club calls the "Valencia DNA", an intricate system that drills Academy players in the Valencia style of play: swift, progressive football. As a defender, Mosquera focuses on keeping the ball moving when he receives it. He shared, tongue-in-cheek, that Los Che want centre-backs to be tall, which is perfect for him. But he struck a serious tone when outlining what is expected from him and his teammates when it comes to defence.
"Defending is not just stopping strikers," he said. "Our coaches pay a lot of attention to how we defend and it's an important step to grow in Valencia."