Derby day. If Ruben Iranzo could have chosen an occasion to make his LaLiga debut for the Valencia senior team, it probably would have been this match.
"Imagine! Playing against Levante in their stadium on your debut," said the 19-year-old who was born in Picanya municipality, just a 20-minute drive away from the Mestalla.
And so the teenage defender braced himself as he laced his boots in the Estadi Ciutat de Valencia, the home ground of Los Che's regional rivals. The crowd of 19,000 reverberating in his ears on a chilly December night last year. For a Valencian native, matches don't come much bigger than this.
While doing his warm-up pitchside in the second half of the match, then coach Jose Bordalas beckoned him over. Iranzo would be making his LaLiga debut in the iconic white strip.
He froze as the moment seized him. All the years of dreaming, doing the hard yards and believing in the improbable had led to this. As Iranzo replaced right-back Cristiano Piccini in the 71st minute, Bordalas told him to keep calm and just do his best as he had been performing well for the reserve team.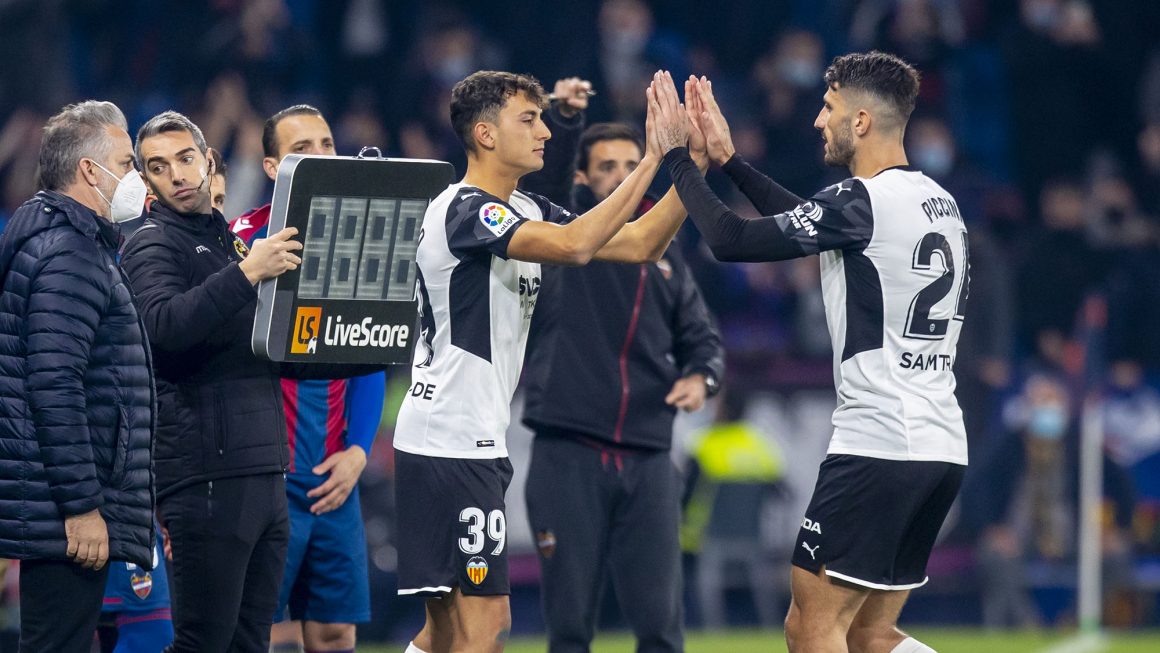 "I couldn't believe it. I was really nervous," said Iranzo to Batzine in an exclusive interview. The nerves showed, with the rookie defender picking up a yellow card in the 80th minute.
However, the lanky Spanish youth international soon settled into his rhythm. "When I started playing, I had to become really focused. My mind was a blank, it's only when the game finished that I realised all that had happened."
At the final whistle, the Bats claimed the city's bragging rights for the day with a 4-3 win. Iranzo looked to the stands where he had got tickets for his family, and saw that his parents were crying.
"My family have been Valencia supporters their whole life, so it was really, really special. They have been dreaming of my debut," he said. However, there was a conspicuous absence next to them.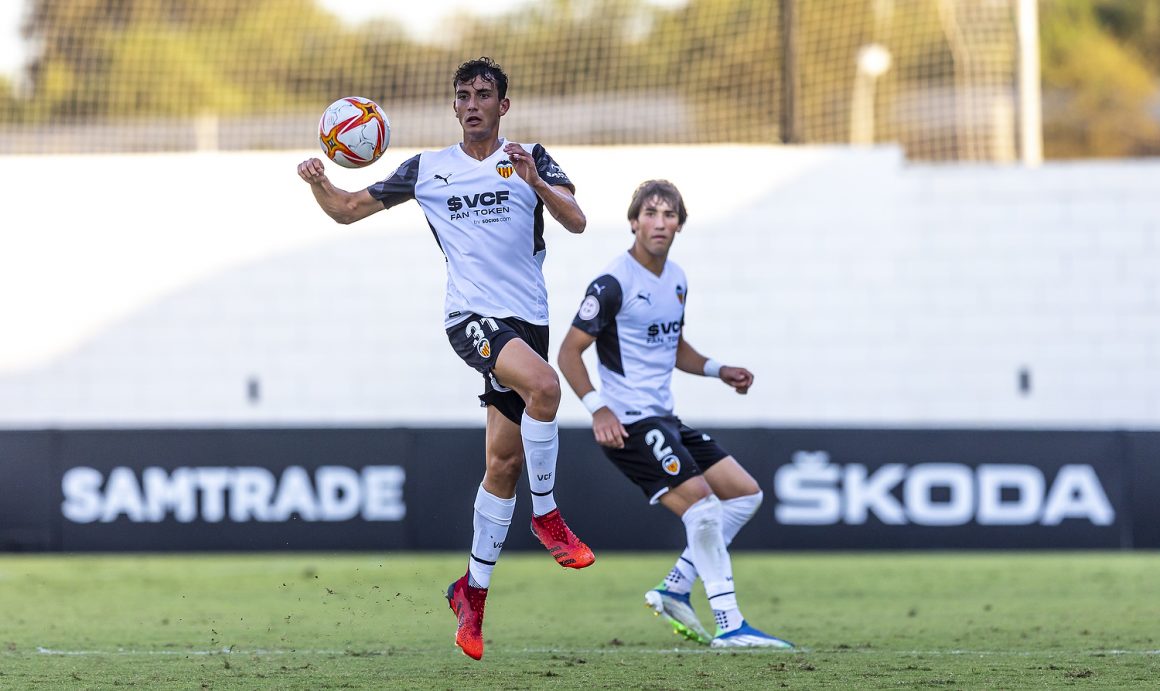 "My brother said he had to study that day," he laughed. "And he didn't believe I was going to play anyway!"
No need to worry, as Iranzo would soon make his home debut the next week on New Year's Eve. He would be a constant feature in the squad for the rest of the season, going on to make his first start in April this year, away at Villarreal.
While the team lost 2-0 with him playing on the right of a three-man defence, it was a sobering learning experience. "It's just the speed and the quality of players in LaLiga compared to the reserves. And the atmosphere," he said.
This season, the six-footer has seen less first-team action than expected, as he plays a starring role again for Valencia Mestalla in the fourth-tier, after their sensational promotion campaign last season.
However, his drive to improve remains steadfast. "I try to play in different positions, such as at right-back, even if my favourite position is centre-back," he said. "This way, I have the best chance of rising up. The most important ability for me is to adapt quickly."