When Valencia cancelled all first-team's non-sporting public activities more than 2 weeks ago, it was criticised for being overly cautious, even paranoid. But members of its management from Singapore, a country that battled another coronavirus in 2003– the deadlier severe acute respiratory syndrome – knew the club had to act quickly.
Now, 35 per cent of the first-team staff and players are infected with Covid-19. It could be far worse without the fast action by Valencia.
"We were the first club to impose isolation measures for our players and coaching staff," said club president Anil Murthy. "In spite of criticism from fans, press and the authorities, we banned all access to players and coaching staff to press and fans. It was a hugely unpopular measure in February. But it was the right decision."
The announcement was made on Feb 28, a day after the city of Valencia confirmed its first Covid-19 case – a journalist who had reported on the club's Champions League clash with Atalanta in Milan. Some 2,500 fans had travelled to the match.
The next day, after the club's win against Real Betis, there was no press conference, no post-match appearance. The Spanish media was highly critical. "It was a difficult step for us to take, especially because neither the health authorities in Spain nor UEFA had placed any restrictions with regard to the coronavirus," said Dr Pedro Lopez, Valencia CF's head of medical services in an exclusive interview with Batzine.
Perhaps many had not fully comprehended the potential impact of the disease, noted Dr Lopez. On Feb 29, there were just 17 confirmed cases in Spain. Las Fallas, the city's biggest festival which attracts over a million tourists yearly, was still scheduled to go ahead.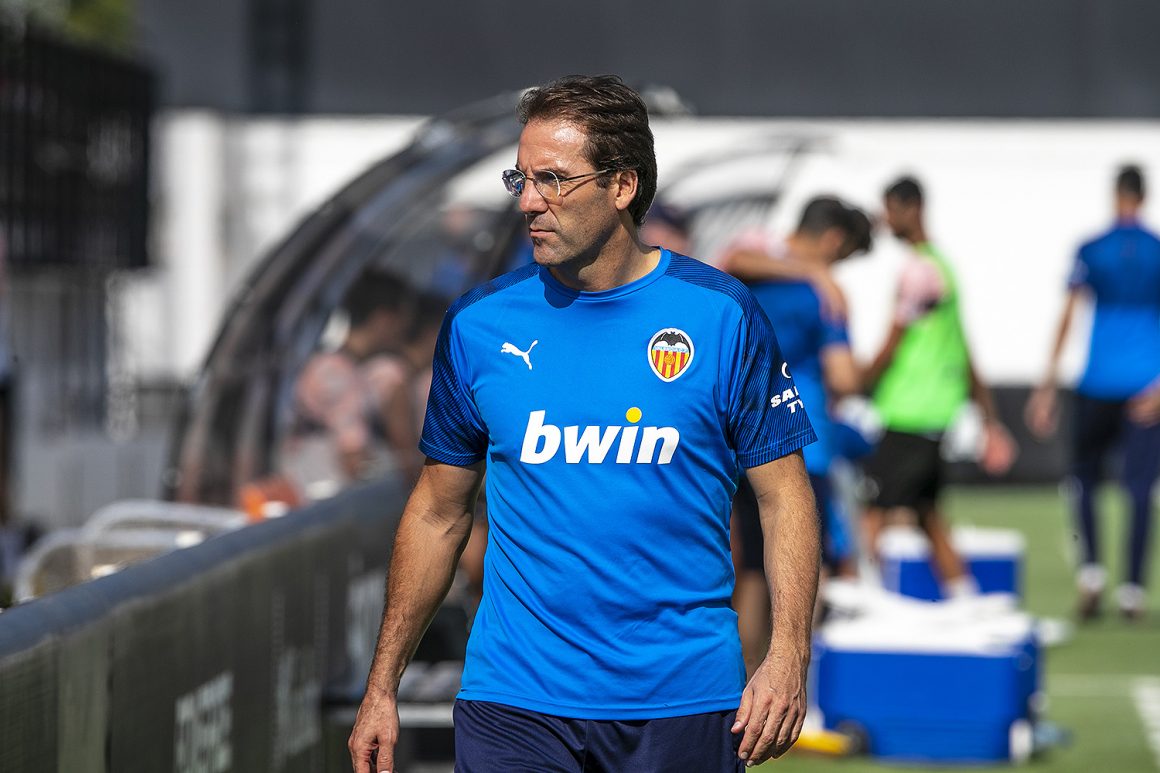 But he stressed that the club's decision was made following consultations with infectious disease experts and thorough internal discussions. Players and staff were advised to refrain from making unnecessary physical contact, including the shaking of hands, and to avoid crowded places such as cinemas. Non-essential staff were asked to work from home, while other employees were organised into different shifts. The club had also purchased essential items in advance and planned on how to operate with minimal staff.
Access to Valencia's training ground, Ciudad Deportiva de Paterna, was restricted and mandatory temperatures were put in place at the gate. All interactions between the first team and the rest of the club and academy were cut off.
"As a football club, your main activity is playing football. We built all our operations around that and cut off the rest. We flew from private terminals and did not give access to fans and press. Not very popular," said Murthy.
But it has turned out to be the right move. Las Fallas has been suspended and all LaLiga matches have been postponed. On March 15, about 2,000 new cases and over 100 deaths were reported in Spain. The total number of people infected in Spain has risen from 17 to 7,753 in 15 days, prompting a nationwide lockdown.
Now, other LaLiga clubs, UEFA, and youth academies have since approached Valencia for advice, said Dr Lopez.
"When we first implemented the measures, there were accusations that we were overreacting. This was why we had to be stringent with our pre-emptive measures," said Sean Bai, director of Valencia CF's academy.
"Ultimately, the safety of our team and the community is something we cannot compromise on. We might not be 100 per cent safe from Covid-19 but we have a responsibility to minimise the risks and impacts as early as possible."