Deportivo Alaves (2)
Valencia (2)
Ximo Navarro 2′
Lucas Perez 16′ (P)
Manu Vallejo 72′
Hugo Guillamon 77′
And now breathe. That's 3 matches in a row now that this young Valencia side have induced gasps – and not always of pleasure – on Sunday 9pm. The team went from fumbling foreplay for most of the game against Deportivo Alaves to frenetic climax in the last half-hour, scoring two goals in quick succession to level the game before blowing a load of chances to win deep in. Sheer drama heated up the wintry night in Basque County.
"It was a bit of a strange game," said super-sub Manu Vallejo post-game, who scored for the first time since his double on opening day against Levante. Stranger still is why the 23-year-old has not been featuring more for the Bats. His introduction, together with Goncalo Guedes, made things click up front. Vallejo's first touch nearly set up Kevin Gameiro for a goal; Guedes had a strong penalty claim swatted away by a VAR handball call.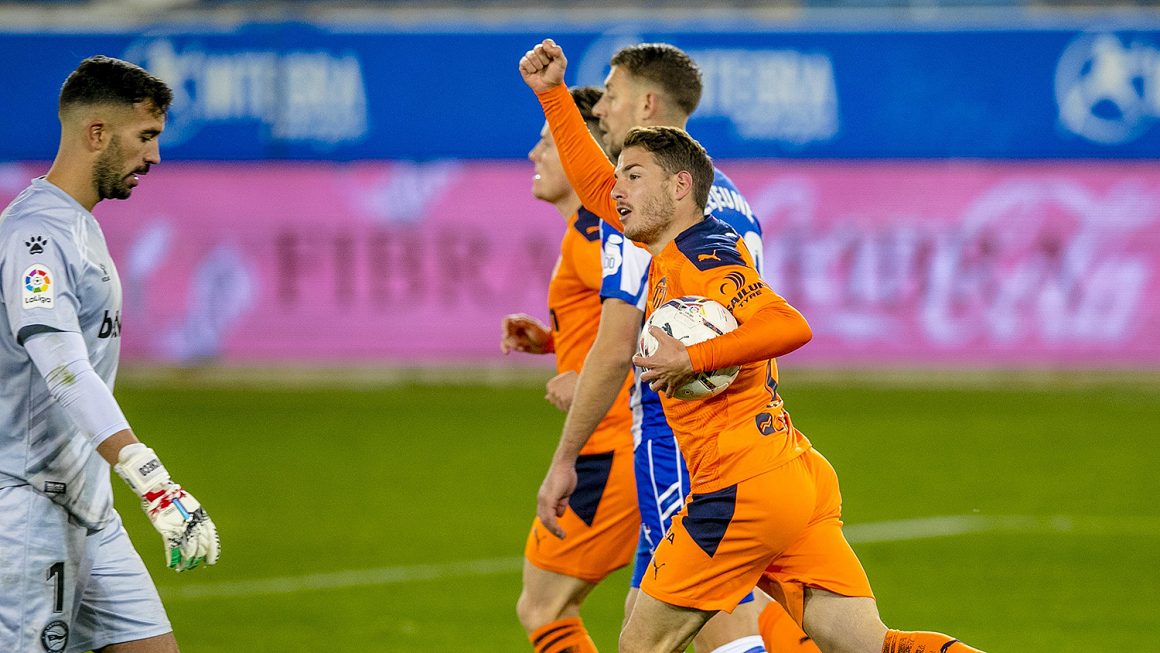 But the man who took all our collective breath away was Hugo Guillamon. His equalising header from a delicious Carlos Soler free-kick was imperious, his rugby tackle on goalscorer Ximo Navarro to concede the penalty not so. Guillamon's miscontrol of a simple pass that nearly led to a goal for Joselu but for Jaume Domenech's intervention brought back memories against Real Betis last season. But all in all, it has to be a confidence-boosting night for the 20-year-old. His two index fingers pointed towards his head after his goal signalled supreme mental fortitude.
Lest we get carried away by the effervescence which bubbled over into the 8 minutes of injury time, let it be known that Valencia reeked like a stagnant, muddied pool in the first half. Alaves were made to look like 1970s Brazil as they ran riot. Their goalkeeper Fernando Pacheco had his first touch on 30 minutes. Within 16 minutes, we were 2-0 down against a team that had scored only 7 in the last 9 games. Worse still, somehow Valencia conspired to have more than 60 per cent of the ball through the game, while Alaves had a pass completion of 50 per cent. A strange game alright.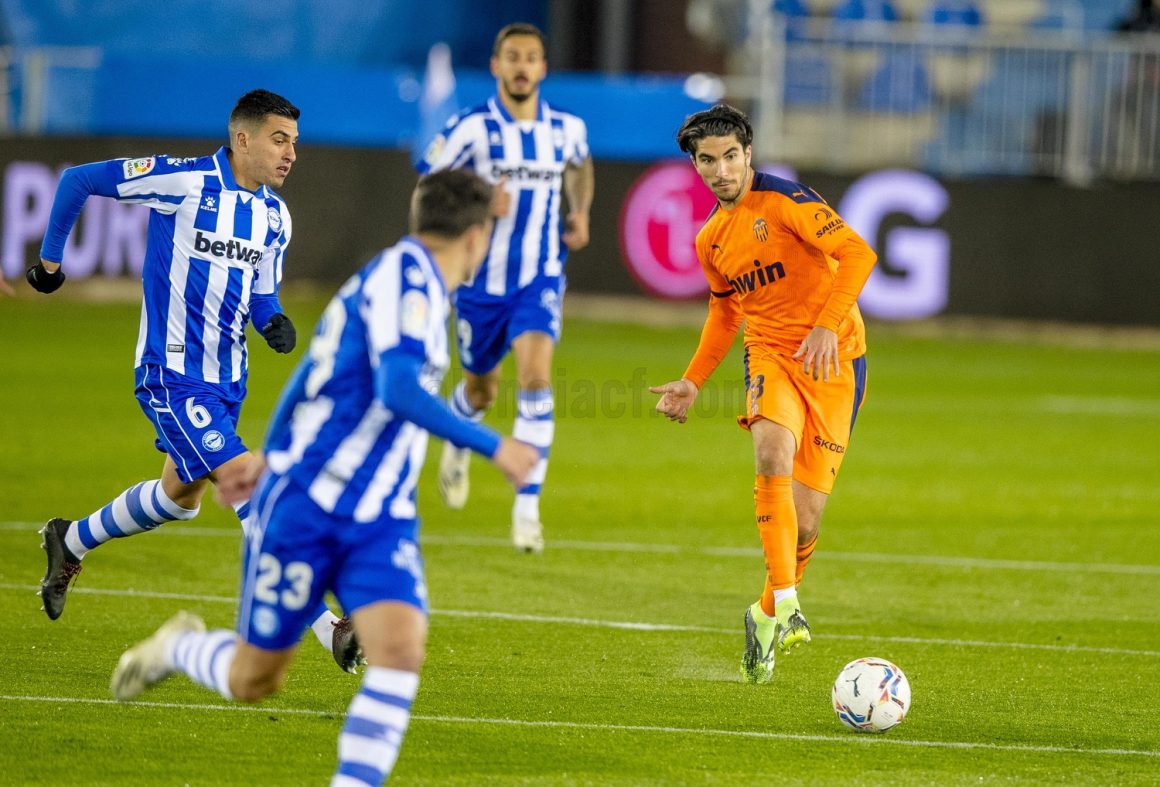 But we take heart in a team that adapts and overcomes, with a heart of burnished steel. The second half was much better as players like Soler and Uros Racic got a foothold in the match, before the Guedes-Vallejo combo relieved the pressure off Gameiro. It could easily have been won too, with the Frenchman and his Spanish partner-in-crime guilty of spurning one-on-one chances deep into injury time.
Having lost 5 of the last 6 away games, it is a welcome result that sends us 8th in a strange, strange season where we thrashed Real Madrid and Barcelona are languishing in the bottom half. Jose Gaya pulling up with a hamstring injury is worrying, but with our record against the big boys, Atletico Madrid will have enough to be worried about when they visit the Mestalla next week.