On June 22, the sky above Manchester City's Etihad Stadium bore a familiar hue of greyish blue. Those same English skies also served as the backdrop for another increasingly familiar phenomenon that day – the words "White Lives Matter Burnley", etched in maroon on a banner, were flown across the Etihad Stadium at the start of an English Premier League game between the home team and Burnley FC.
Those divisive words may seem to be a contemporary product – a spillover into football from the social unrest that has engulfed the United States in 2020, underscored by the high-profile police killings of George Floyd and Breonna Taylor. Unfortunately, the darker reality is that racism has never been far from the surface in association football.
From Dalian Atkinson returning from Spain after just one season with Real Sociedad citing discrimination as the reason for his swift departure, to Samuel Eto'o receiving racial abuse from opposing fans during his tenure at FC Barcelona, cases abound in the Spanish LaLiga where racial slurs and gestures were directed at opposing players of a foreign or minority race.
It would be naive to think that such racism is solely confined to inter-club rivalry or actions in the stadium. Peter Lim, the Singaporean billionaire owner of Valencia CF, had also been subjected to online racial abuse from his own fans for his perceived mismanagement of the club.
Not only were some Valencia CF fans taking to social media to voice their dissatisfaction (with the hashtag #LimGoHome trending on Twitter), but the Lim family was also reportedly on the receiving end of online harassment centred on their Chinese ethnicity. Whilst the former reaction could be considered an understandable albeit disproportionately-abrasive response, the latter course of action is undoubtedly unwarranted and inexcusable.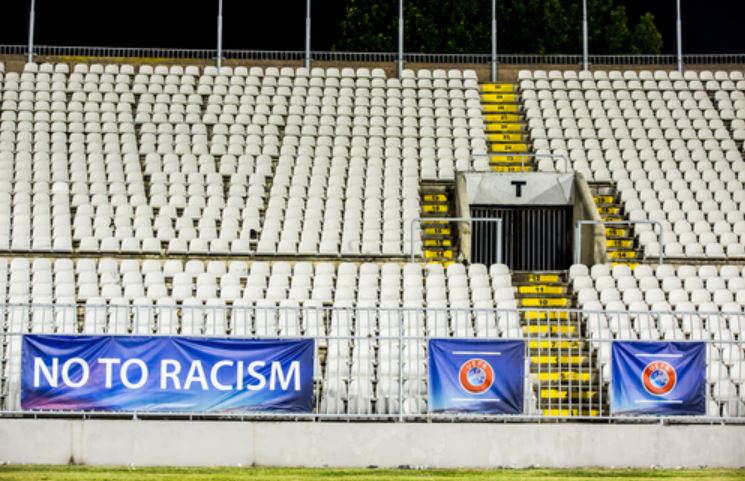 The origins of racism in football can be traced back to the need to define opposing players as "the other" – not by who they are, but rather by who they are not. This nationalistic tendency, whilst understandable in the competitive arena, becomes indefensible when it manifests itself in racial abuse. What makes today's wave of racist incidents unique, however, is that they are unfolding at a time where increasing national populist sentiments and tribalism converge with a global pandemic, the latter precipitating unprecedented restrictions on freedom of movement.
After the Manchester Derby in December 2019, football commentator Gary Neville accused Prime Minister Boris Johnson of deploying election rhetoric on immigration that fuelled racist incidents across British sports. Less than a year later, far more extreme positions are being touted in American politics. It is clear that these political stances and the movements they spawned worldwide would have the effect of emboldening those football fans who were already harbouring racist views and ignorant hatred.
The exponential growth of social media platforms and functionalities meant that these misguided fans now have the ability to communicate with, and abuse, any player in the world with astonishing ease, relative anonymity and ostensibly without consequence. Moreover, through social media such wayward fans can learn of, and connect with, others who share their bigoted views – a perverse "strength in numbers" effect which they could use to encourage and justify their online actions.
To quote astrophysicist Neil Degrasse Tyson, "the Internet has a way of affirming your hypothesis, no matter what you hypothesise."
Seemingly working in tandem with the rise of populism and social media, COVID-19 has ravaged almost every country in the world. Not only have national lockdowns reportedly destroyed almost 30 per cent of jobs worldwide and adversely affected mental health, they have also left many to their own (social media) devices at home. The growing frustration from having freedoms curtailed, coupled with the enhanced ability to communicate with just about anyone in the world, is edging some football fans towards extremism.
In July this year, a 12-year-old boy was arrested by West Midlands Police for sending a slew of racist messages to Crystal Palace FC winger Wilfried Zaha – an incident only shocking in today's world because of the age of the perpetrator.
It would be remiss, however, to end the discussion here – there are valiant, positive reactions against racism in football today that deserve to be emphasised and lauded. English Premier League footballers are "taking a knee" before each League match to demonstrate their support for the global antiracism movement "Black Lives Matter". Valencia CF first-team players have likewise taken a knee prior to a training session in June this year as a symbol of solidarity.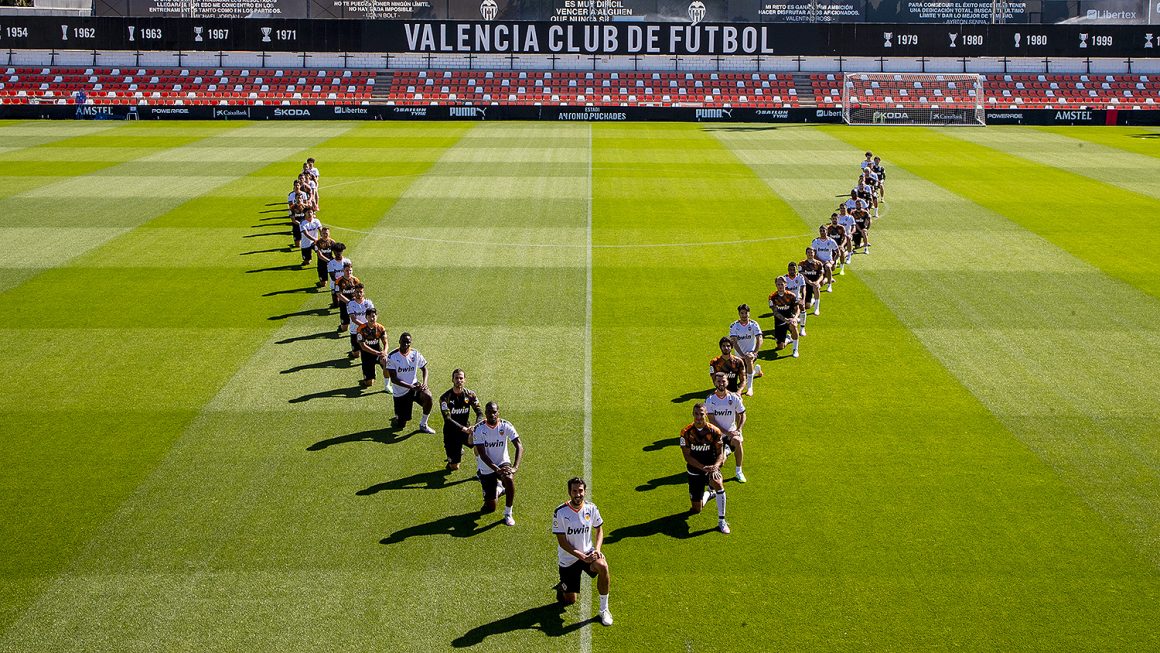 Although racism is not new to football, the rise in racist incidents this year and the causal forces behind such occurrences are arguably products of the current paradigm. Thankfully, the cure for this pandemic of racism could be too – but it would require a concerted effort from all stakeholders, from fans to players to coaches to management to league officials, and ultimately, to society at large.
Koh Tong Hui is an English law-qualified solicitor working in fintech in Singapore. He has previously worked in London and Moscow, and enjoys attending live football matches in any country he is residing in.
The views expressed in this article are the writer's own.
---