Sevilla (3)
Valencia (1)
Alejandro Gomez 3′
Toni Lato 15′ (OG)
Rafa Mir 22′
Hugo Duro 31′
Just like that, the honeymoon period for Jose Bordalas is officially over. After a flying start to the season, Valencia have now fallen back to earth with 2 successive league defeats in just a week.
While there was no shame in losing to a side like Sevilla, it was the manner of defeat that would have rankled Bordalas. This was probably Los Che's worst performance of the season so far, with a stunning collapse that saw us concede 3 goals within the opening 25 minutes.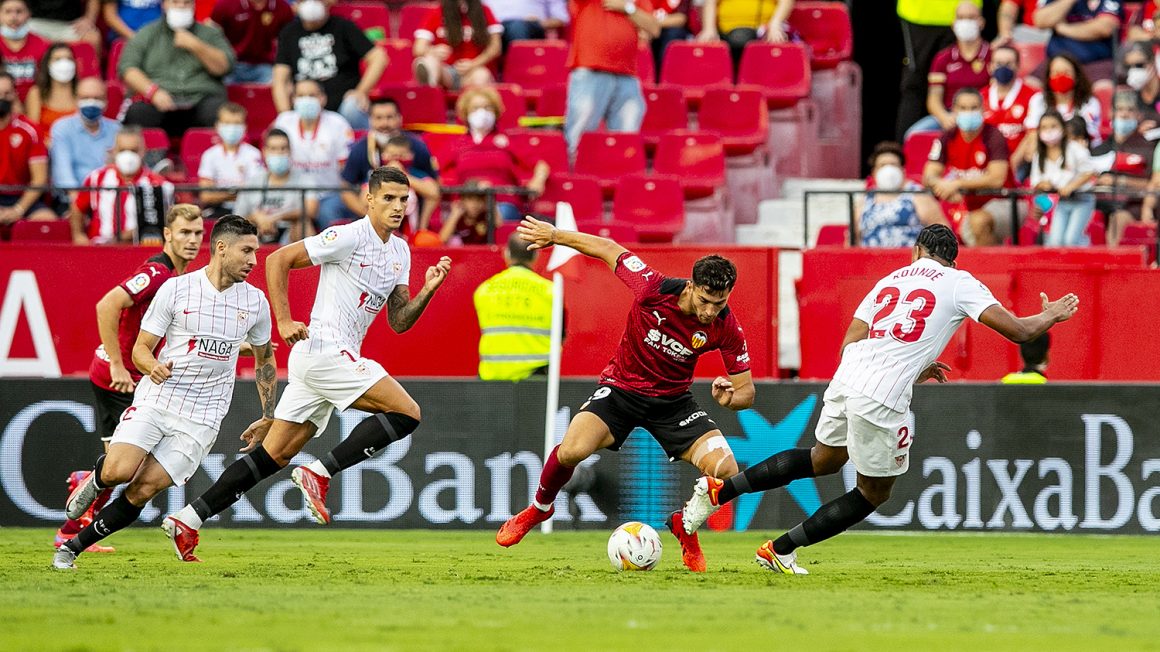 Perhaps the Bats were still feeling the exertions from the weekend loss against Real Madrid, but the blistering starts that they typically made in games were uncharacteristically absent. Instead, it was the home side that quickly grabbed the initiative, punishing Valencia's lethargy just 180 seconds after kick-off.
Former Tottenham Hotspur forward Erik Lamela had intercepted Daniel Wass' cross-field ball, surging forward into acres of space before feeding his Argentine compatriot Papu Gomez, who clinically smashed the ball past Giorgi Mamardashvili.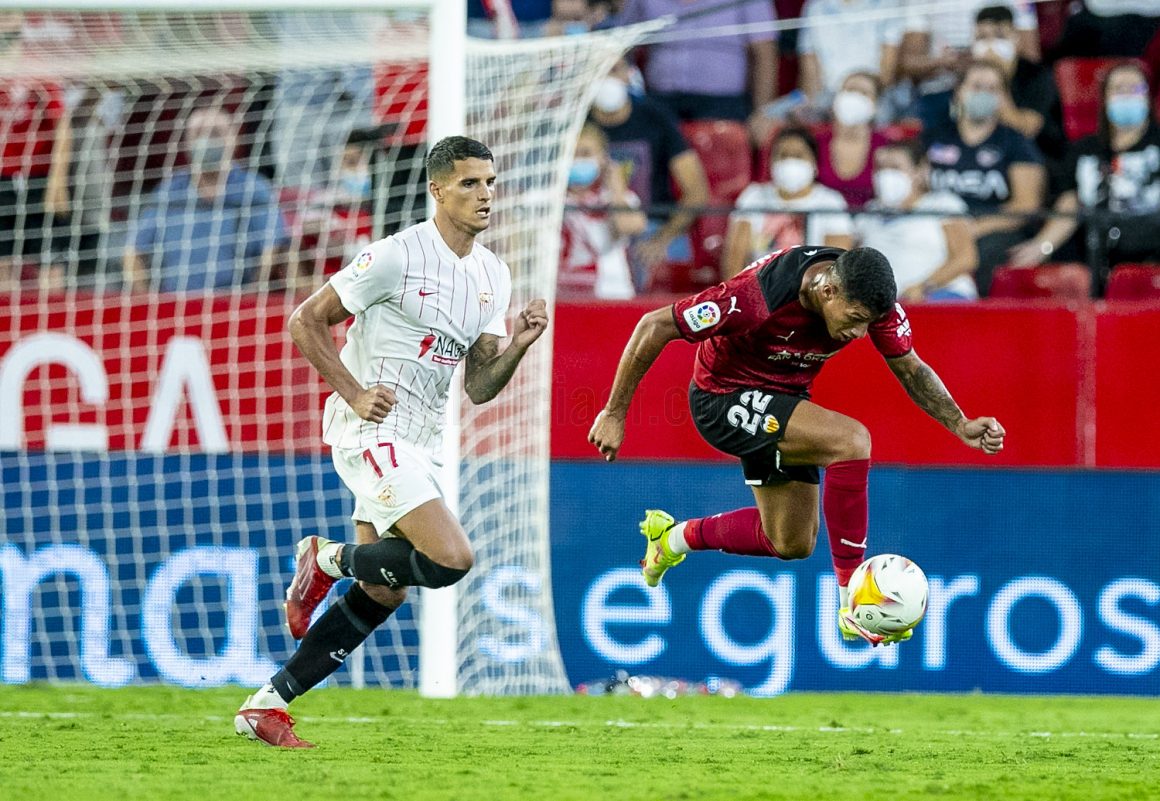 Valencia fans were hoping that the goal would have startled our sluggish team into action. But things just got from bad to worse. Just 12 minutes later, Mamardashvili had a nightmare moment to forget as the 20-year-old goalkeeper misjudged the awkward bounce of Gonzalo Montiel's lofted ball, which had taken a huge deflection off Toni Lato. The faces of the Valencia players were as red as the maroon jerseys we were donning.
But the visitors' ordeal was not over yet, as Rafa Mir made it 3-0 against his former club with a cheeky lob that delighted home fans in the Ramon Sanchez-Pizjuan Stadium. On the touchline however, Bordalas was stewing.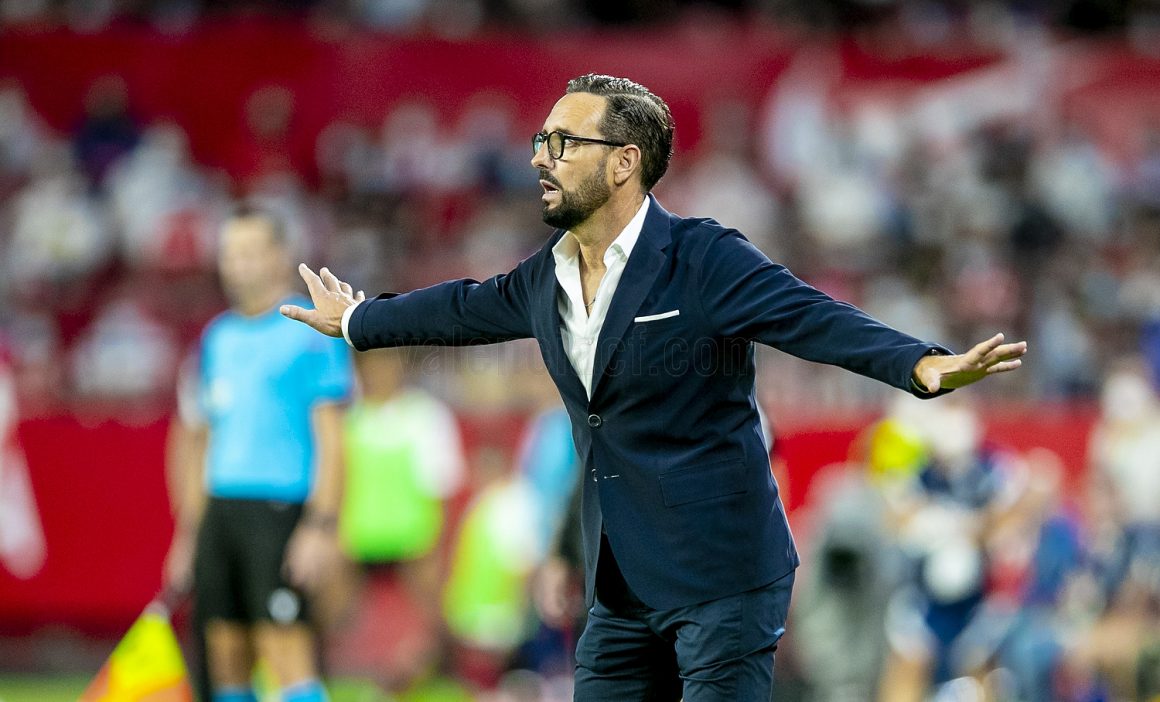 Although Hugo Duro handed his team a lifeline after pouncing on a weak Sevilla clearance, it was already too little, too late. Our players headed into the break knowing full well that our coach would be ripping into them in the dressing room.
While Valencia made a better showing of ourselves in the second half, the damage had already been done in the first. We were badly missing Carlos Soler's authoritative presence in midfield and captain Jose Gaya's calming influence. But it was still no excuse for the mediocre opening half-hour that doomed us to defeat.
Those fast starts better be back against Athletic Bilbao this weekend.