Valencia (2)
Getafe (2)
Yunus Musah 22′
Carlos Soler 90′ (P)
Cucho Hernandez 87′
Angel Rodriguez 90′
For 90 minutes of normal time, it was a match devoid of much action. Then as fans were about to switch off their televisions, it descended into madness.
In a chaotic ending that saw 10 minutes of stoppage time, Valencia blew a lead by gifting Getafe 2 goals in 8 minutes, before receiving instant redemption via a penalty decision. Carlos Soler's 100th-minute goal finally ended Los Che's nightmare streak of 3 consecutive losses, as they looked to start November afresh.
This was truly a test of mettle, as the home side played with 10 men for much of the second half. Matches against Getafe have always been feisty affairs, with 7 red cards issued in the last 8 games. This was no different – the referee had a busy evening as he dished out 13 yellow cards and 2 reds in what was a bad-tempered encounter between the 2 sides.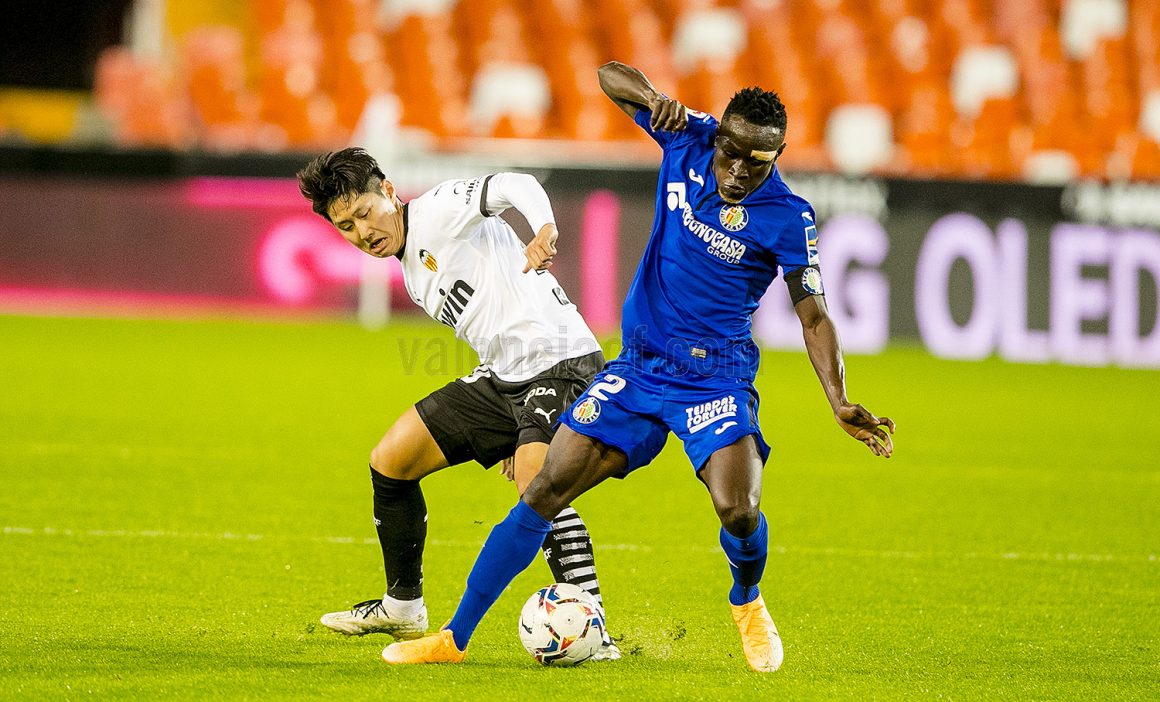 It had started all so serenely. Valencia honoured long-time kitman and club stalwart Bernado Espana who passed away last month with a touching memorial before the match – an added impetus to get a good result.
Indeed, the home side took the lead when one-man wrecking ball Yunus Musah scored a supreme solo goal. Latching onto the ball from a Gabriel Paulista clearance, he sprinted the length of the pitch before finishing calmly for the first goal of his fledging career. This wonderkid is fast becoming Valencia's brightest hope in such a difficult season.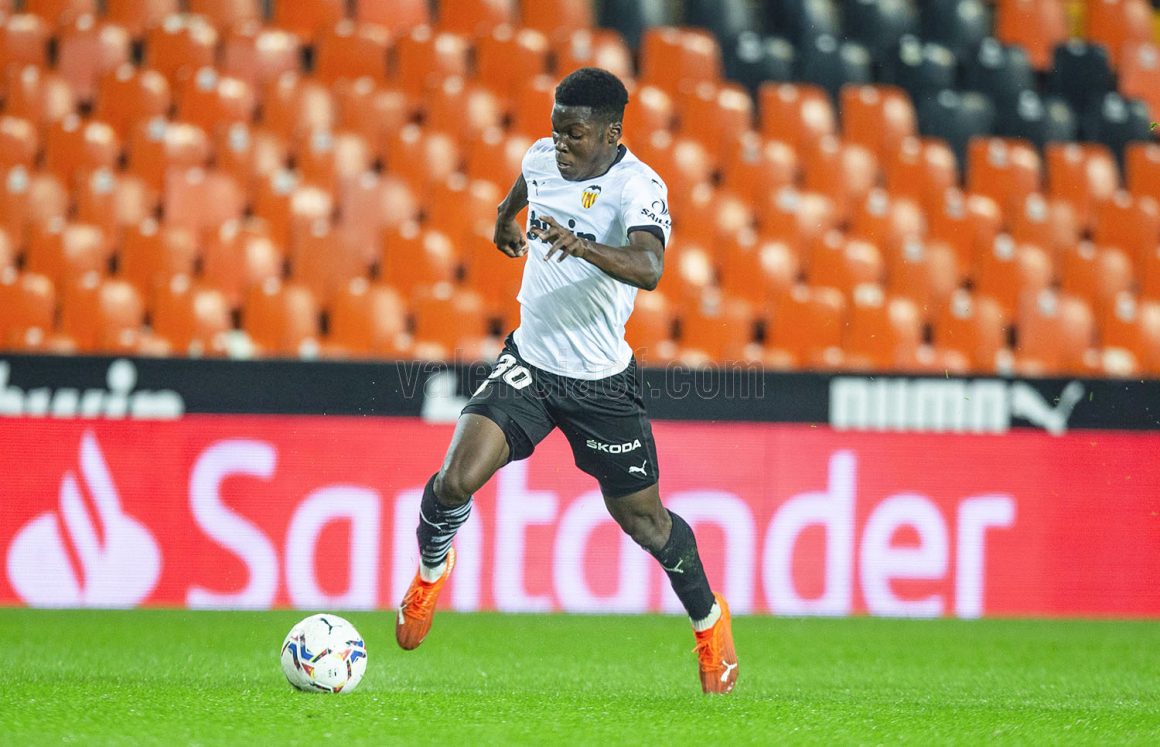 However, all the good work of the first half threatened to come undone in the second when Thierry Correia completely lost his head. Someone remind him that he's a footballer and not a wrestler. Just 8 minutes after receiving his first caution, he was sent off after a senseless tug on Getafe's midfielder Marc Cucurella.
Now Valencia had to dig deep, as all 10 remaining players became defenders. At the front, Maxi Gomez hounded and harried the away side with his relentless running. Behind him, Hugo Guillamon and Gabriel Paulista repelled everything thrown at them.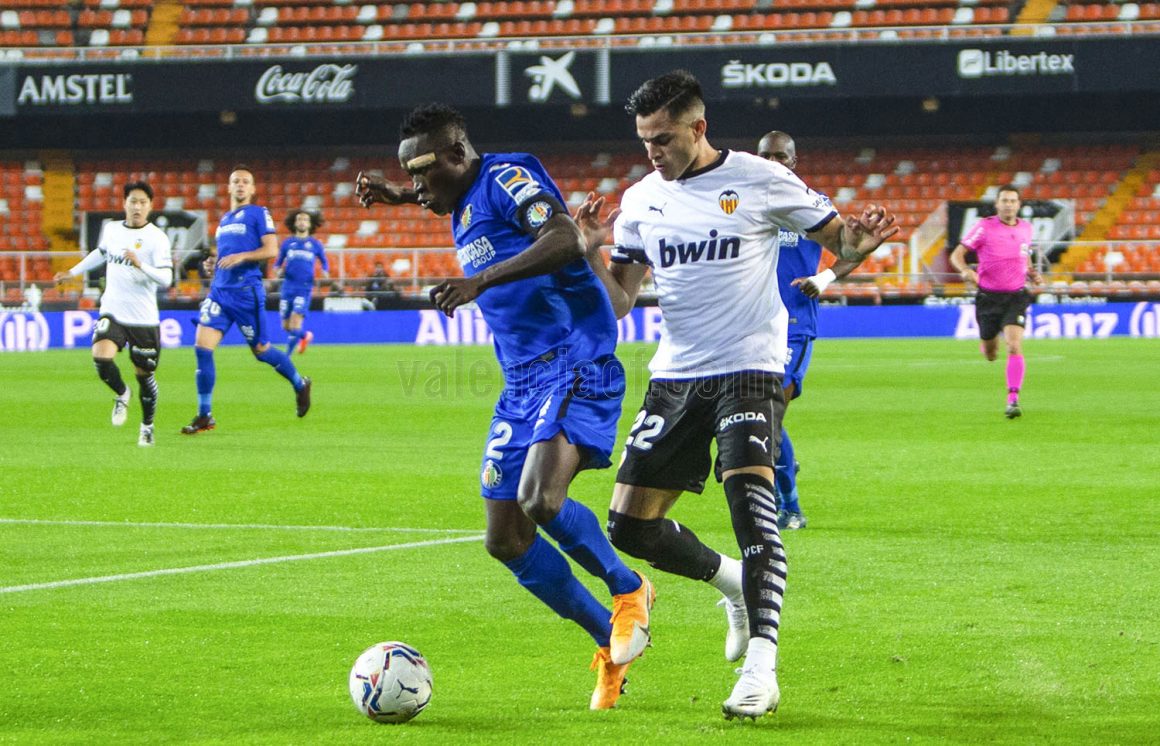 But with just 3 minutes away from a much-needed win, Getafe's forward Cucho Hernandez stole into the near post and bundled the ball in. Sucker punch.
Then the madness started. For the next 10 minutes, Valencia played the part of a dazed but desperate boxer. Six players pushed up into Getafe's half looking for the win, leaving behind huge gaps that the visitors attacked with glee. Angel Rodriguez thought he had snatched a win when he tapped home from close range in the 94th minute.
Bloodied but unbowed, Valencia took one last swing. With one minute to go and nothing left to lose, they swarmed forward. One last chance beckoned when Getafe's defender Djene Dakonam hauled Gomez down in the box. The referee pointed to the spot, and Soler rescued the unlikeliest of points.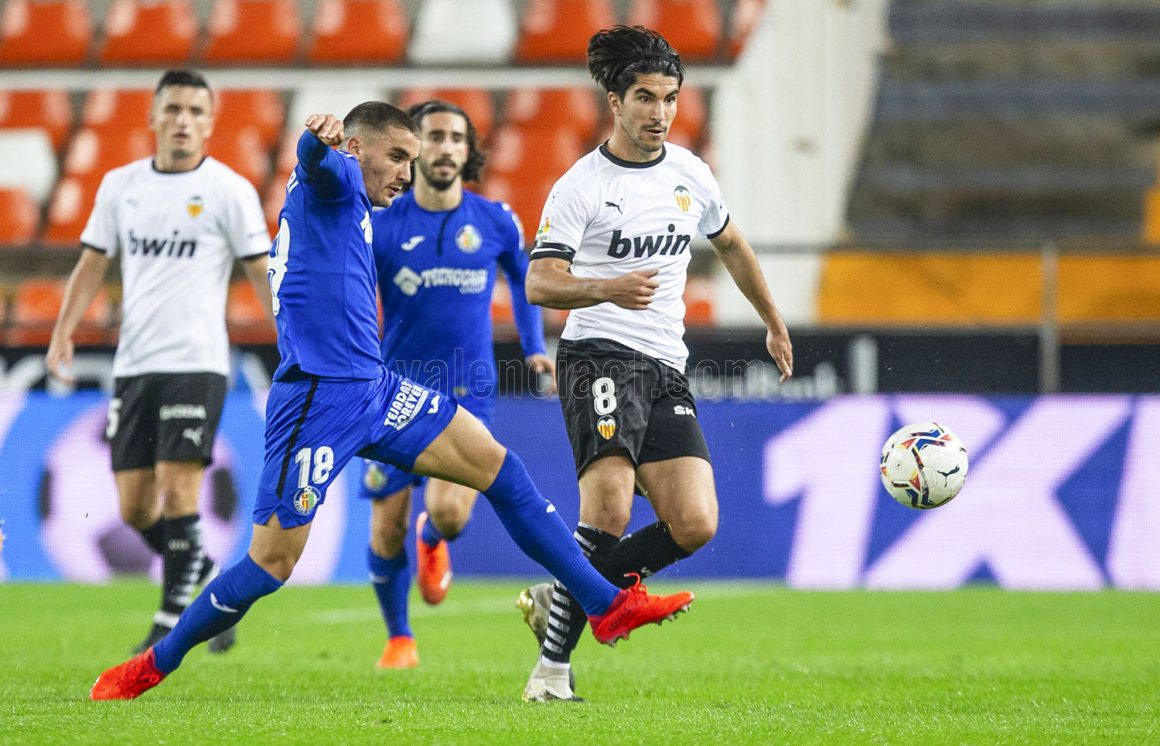 This was not so much a football game than a test of character. And Valencia passed. "When they scored the second we just went forward to get the goal. I think we deserved that after being ahead for the whole of the second half and we got our reward. A point is the least that we deserved," said captain Jose Gaya.
Valencia showed their Rocky spirit today, and they will need to keep it up. The next match is against reigning champion Real Madrid. Someone bring out the gloves.