In football, timing is everything.
On a chaotic Sunday evening at the Mestalla, it took Yunus Musah exactly 22 minutes to flick the switch from mundane to magic.
The moment of ignition came from Gabriel Paulista, who looked up and played one of those fast-break balls to the right of midfield. Finding space down the flank, Musah blitzed down half the length of the field, leaving Nemanja Maksimovic to languish in orbit before slotting it coolly past a flailing David Soria.
This was poetry in motion — a man in complete sync with the players and space around him. Phenomenal.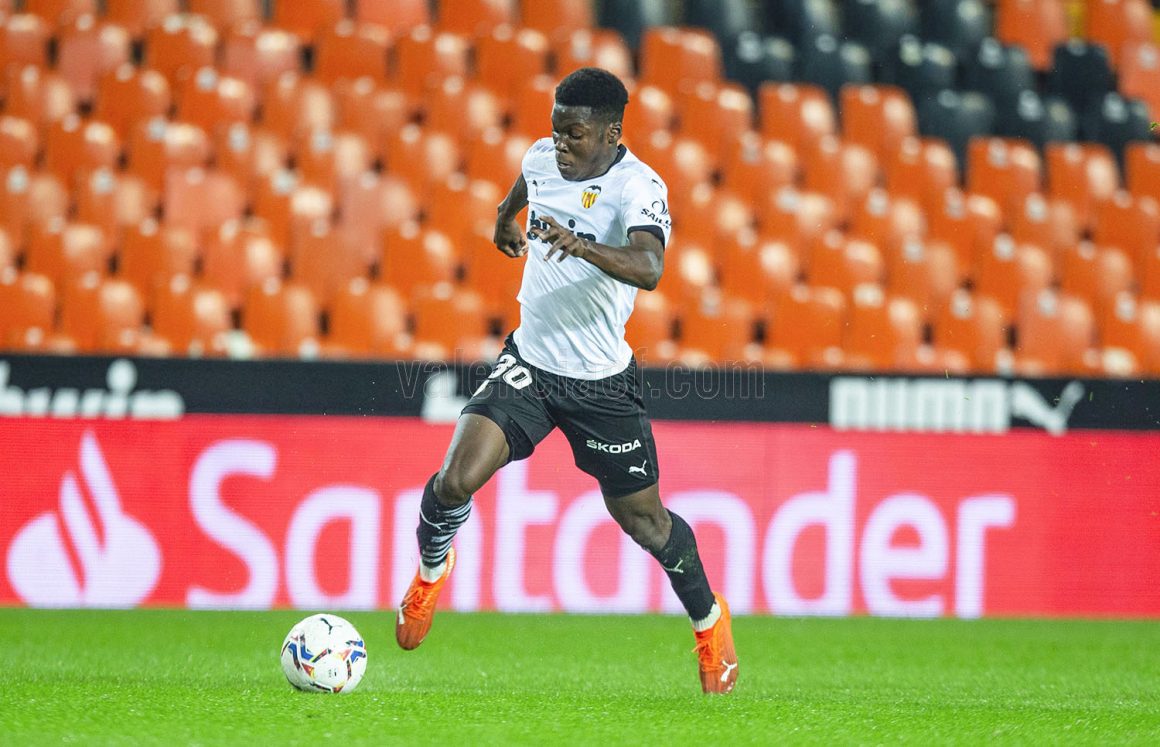 If history has taught us anything, it is that talismanic players always step up when it matters most. One thing is clear: Fans can expect more brilliance from the 17-year-old Englishman.
In an exclusive one-on-one interview with Batzine in Valencia in March, the La Cantera product revealed the inspiration behind his unique style of play, the importance of hard work and the ties that bind at Valencia football club.
For Musah, the idea of pressing down the field and creating chances has always been paramount to his game.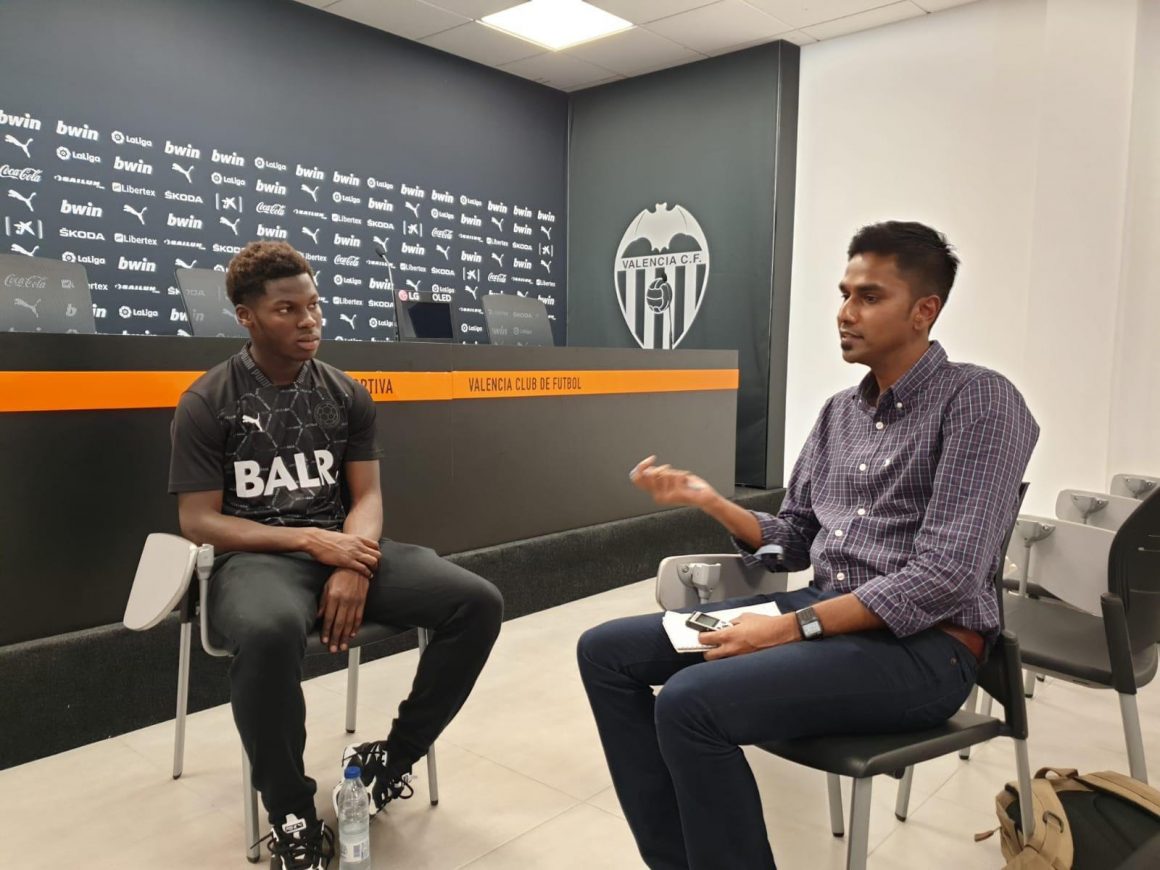 "I've always enjoyed the idea of being a box-to-box midfielder because I can run, dribble the ball and pass. In that sense, I am complete, so I enjoy playing like this."
But it's not just skills that have got him to where he is. Working hard and being grounded has helped too.
"I just want to keep on improving, to get better every day. I know the chances will come eventually, so I aspire to try harder each time."
Spanish media has already compared him to Barcelona wonderkid Ansu Fati and even Kylian Mbappe. Los Che fans can expect him to not get carried away by such hyperbole.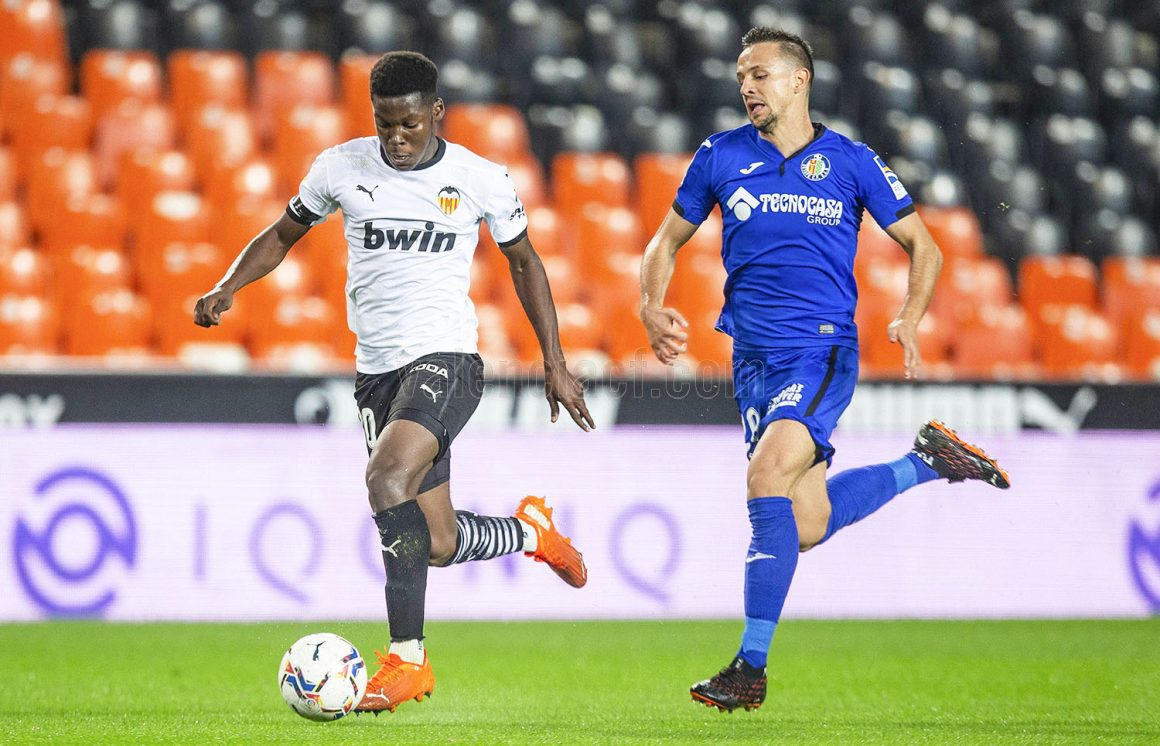 Ultimately, being in a club that treats him like a family member has helped him put things in perspective.
"Through your ups and downs, the club is always with you, helping you get to where you want to be," he said. "We're family."