Valencia (2)
Atletico Madrid (2)
Gabriel Paulista 40′
Geoffrey Kondogbia 59′
Marcos Llorente 15′
Thomas Partey 43′
Jekyll and Hyde. Batman and the Joker. Heads and Tails.
If there has been one recurring theme of Valencia this season it is how they can both be brilliant and despairing at the same time. Albert Celades's team has been one of wildly undulating fortunes — capable of beating Barcelona 2-0 on home soil one weekend and then crashing out of the Copa Del Rey by losing 1-2 to 10th place Granada on another.
It's almost impossible to tell which version will show up. And in the clash against Atletico Madrid, both did. Awful in the first half but overpowering in the second half, Los Che managed to come back twice down to draw against Atletico.
One reason for the inconsistent showing could simply be squad fatigue. Overrun by Getafe in the last game, the high-pressing and total football ethos that has become synonymous with Diego Simeone's side outran Valencia's in the first 45 minutes.
Both of Atletico's goals last night — Marcos Llorente's easy slot through in the 15th minute and Thomas Partey's thunderbolt in the 43rd— showed the importance of powerful running.
Another reason for Valencia's on-off performances could also be the lack of solid performers in certain roles, highlighting the need to buy smart in the summer if we are to challenge again.
The right-back position has been problematic. Daniel Wass stood in for Alessandro Florenzi, out after getting sent off in the last game, but Wass struggled to keep pace with Saúl Ñíguez all night.
Last night was Eliaquim Mangala's first start since November 2019 and it showed.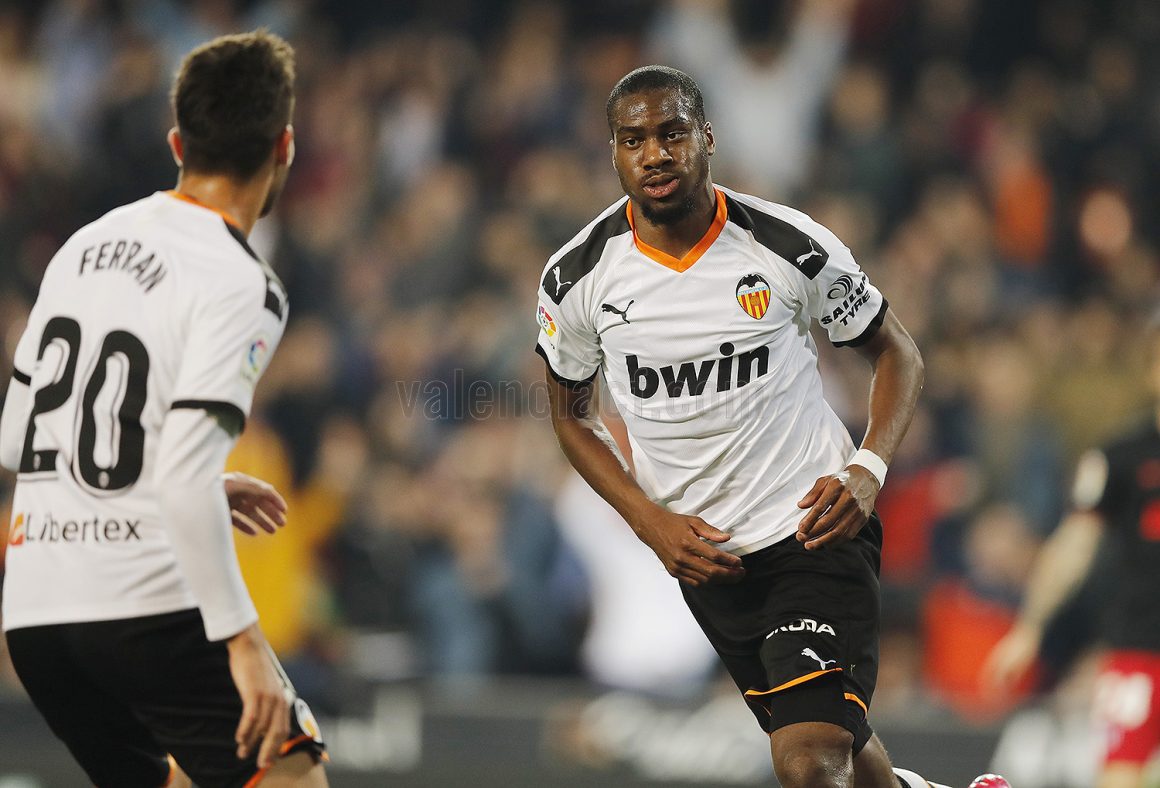 The 29-year-old Frenchman clearly needs more game time but given his stuttering performance last night, Celades would hesitate before giving him a starting spot again.
Instead it was his partner Gabriel Paulista who showed the way. A rock in the middle of defence, he also led the comeback when he nodded in from a corner five minutes before half time.The equaliser galvanised the team and they came out looking as if the first 45 minutes didn't happen. After Partey gave Atletico the lead, Valencia stormed back with Geoffrey Kondogbia executing a weird mid-air move to score from Dani Parejo's cross.
Valencia searched for a winner, with Ferran Torres probing for openings. But both Kevin Gameiro and Maxi Gomez were wasteful, missing from less than six yards out in the final ten minutes of the game. Unbelievable.
"Yes, it was important that we reacted tonight, that we showed a reaction that we could have won but the important thing is we demonstrated that we are together, we are a team, united till the end," said a visibly-disappointed Kondogbia post-match.
The lost opportunity to take three points from a fading Atletico means that fourth place, which seemed within grasp just a few games ago, is slipping away. Whether they can still take it will probably depend on which version of the Bats turns up. We can only hope it's not the Joker.