Football matches being played out in empty stadiums, CGI-generated crowds and VAR gaffes. Love it or hate it, the 2020/21 LaLiga season will go down in history as the one that both gave hope amid uncertain times and, the one that broke hearts. From unforgettable comebacks to repulsive racist abuse, here are 5 key moments that defined Valencia's season.
1. Never again
So much for taking a knee before the start of matches to protest against racism. When Mouctar Diakhaby was racially abused by Cadiz's Juan Cala earlier in April this year, all this talk of solidarity amounted to zilch. Perhaps the only silver lining was the show of support by Valencia players and president Anil Murthy who stood firmly by Diakhaby from day one. Forget about raising footballing standards in the league, how about cultivating players with manners first?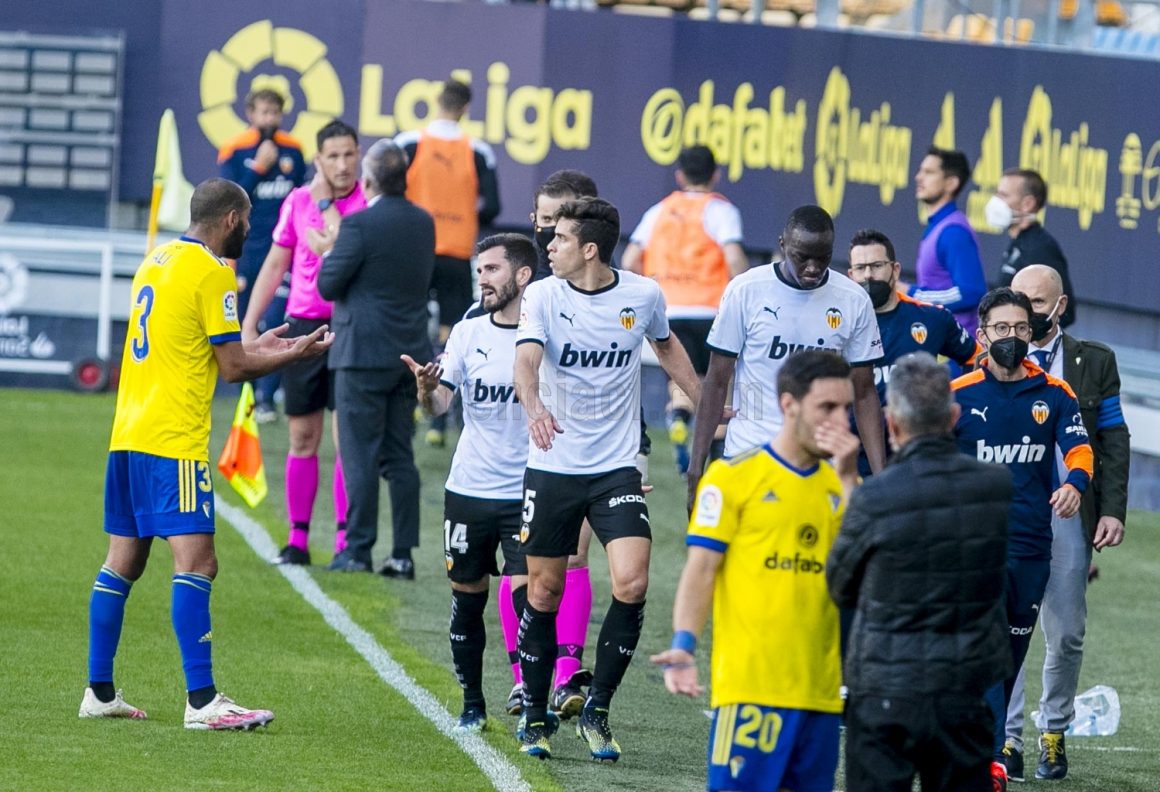 2. Soler, so good
It doesn't matter how you do it, just that you do. Just ask Carlos Soler who dispatched a hat-trick of penalties against Real Madrid in the 4-1 thrashing of the Los Blancos at the Mestalla last November. Despite squandering his chance to make it 1-1 in the 29th minute from the penalty spot, he felt confident enough to return for another try. Then another, and then another. Our Soler, the smiling sharpshooter.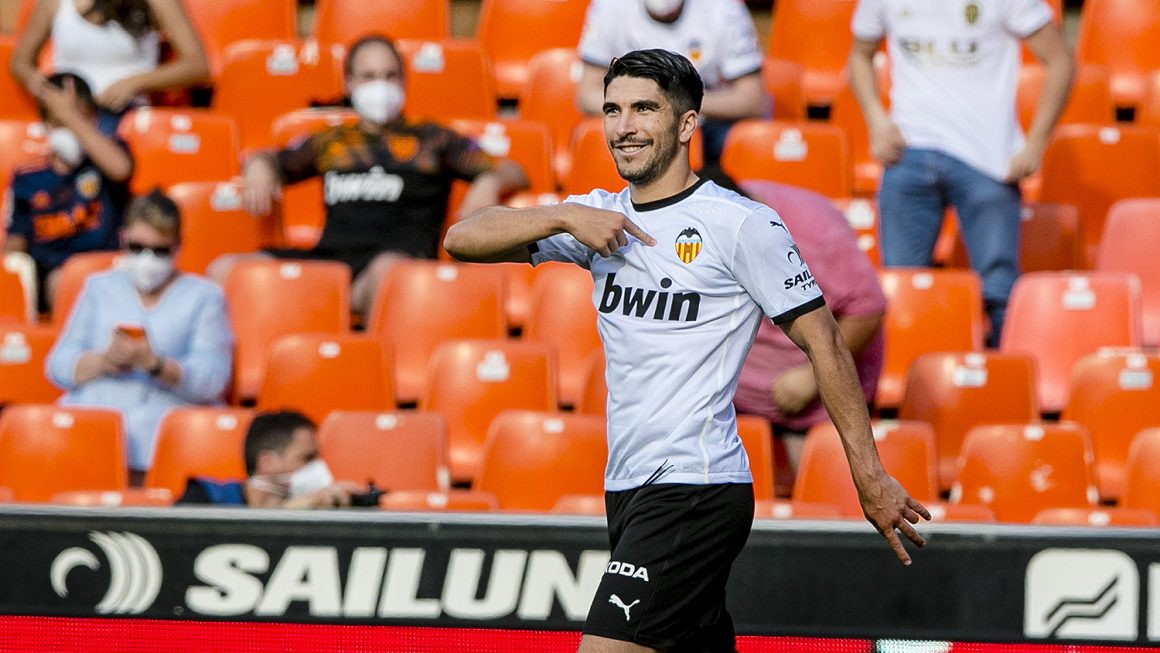 3. Paulista: A portrait of passion
Gabriel Paulista shed all inhibitions when he gave a teary post-match interview following our 3-0 away defeat to Getafe in February which left Valencia six points above the drop zone. Seeing his teary pauses made us glossy-eyed. It even came to a point where he had to be consoled by Valencia's press officer. Thank you Paulie, for being you.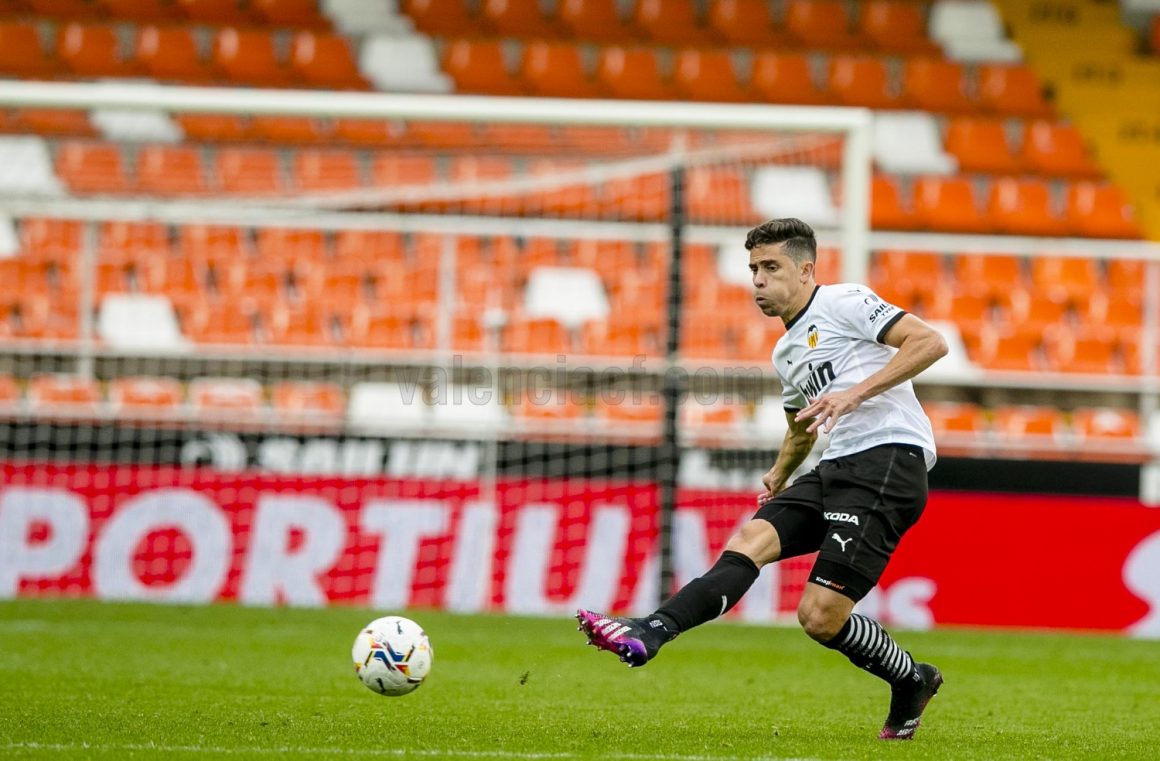 4. King of Comebacks
Last-minute equalisers, shaky draws and getting inexplicable red cards — Valencia had done it all. Yet the 2-1 comeback against derby rivals Villarreal was something special. Jasper Cillessen was at his best, making unbelievable saves. Then, Soler stepped up in the 86th minute to level the score through a clear penalty. Next came Goncalo Guedes' mercurial footwork and ruthless finishing to make it 2-1 in the 91st minute. Make no mistake, this was the Portuguese Maradona in the flesh. Take a bow son, take a bow.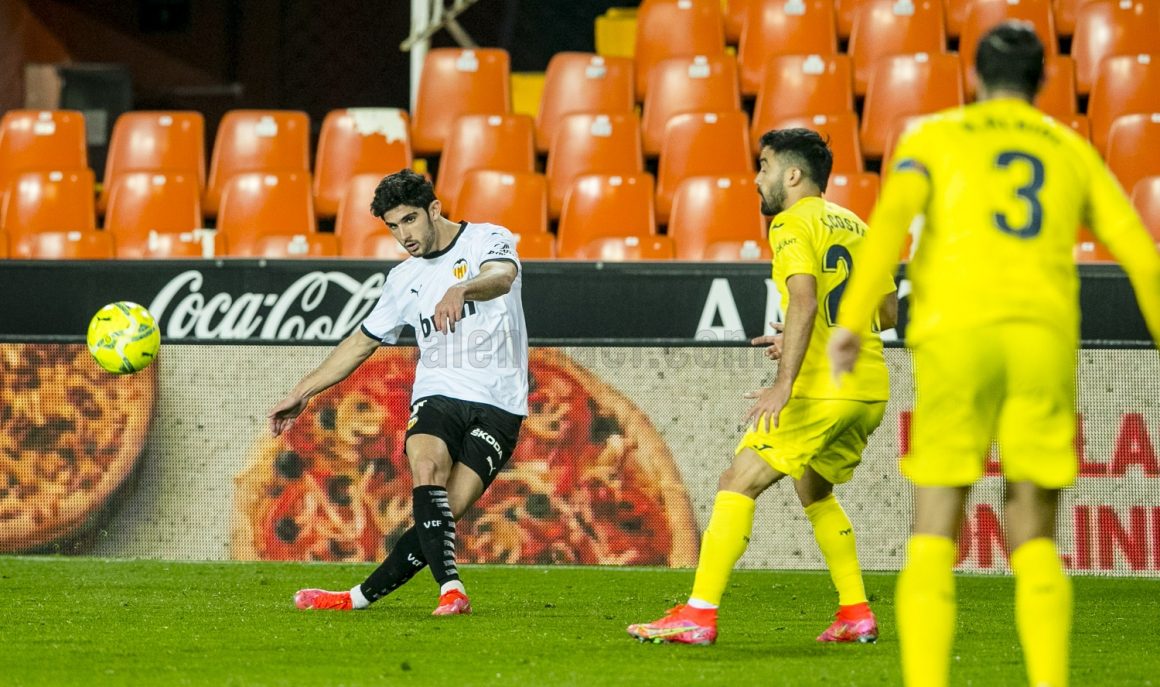 5. The Kids Are Alright
Jose Gaya, Raul Albiol, David Silva, Isco and so much more. The list of Valencia academy talent who have gone on to achieve world-class recognition goes on. And on, and on. So it was heartening to see young stars like Yunus Musah, Vicente Esquerdo and Uros Racic get contract extensions to secure their futures with Valencia. After all, Los Che's trust in youth has always paid off.