Two years ago, Jose Bordalas was making headlines across Spain. His unfancied Getafe team, a second division side only 2 seasons before, were within touching distance of the Champions League. At one point, they were even third in LaLiga.
Although the club eventually finished 5th, the coach had made his mark. In 5 years, he had transformed Getafe from relegation contenders to European competitors. Many tipped him for greater things. Now, he finally has his chance. The 57-year-old was confirmed as Valencia's new coach on a 2-year contract today, with an option for a 3rd. He is expected to instantly breathe life back into a team that finished a disappointing 13th last season.
Do not be fooled by the immaculately-trimmed beard, thick-framed glasses and crisp suits. Beneath that polished appearance is a ferocious beast. On the touch line, he often cuts an animated presence. His press conferences can be explosive. Think Jurgen Klopp and Diego Simeone.
Very much like his predecessor Javi Gracia, Bordalas typically employs a compact 4-4-2 formation – but with much more intensity. At Getafe, his team was known for their aggressiveness, physicality and cohesiveness.
When not in possession, his players would maraud like packs of wolves to hunt down lost balls, squeezing the life out of opponents. Last season, they ranked 3rd in the league for tackles made and kept 14 clean sheets – the 4th most in La Liga. Valencia, who leaked 53 goals last season, will likely become more impenetrable under him.
When it comes to attacking, Bordalas has no interest in intricate passing patterns. The more direct, the better. "What's the point of having 30 touches in your half of the pitch without moving forward?" he once said. His teams like to turnover possession fast and go for the jugular before opponents can regroup, relying on pace and power to attack. Yunus Musah and Maxi Gomez will be salivating at the prospects of playing under him.
While this style of football may not be easy on the eye ­­– Getafe also ranked second for fouls last season – Bordalas will bring some much-needed steel to a young team. There will be no star names and big egos at Valencia, but an emphasis on the collective. He will turn Los Che's young pups into pitbulls.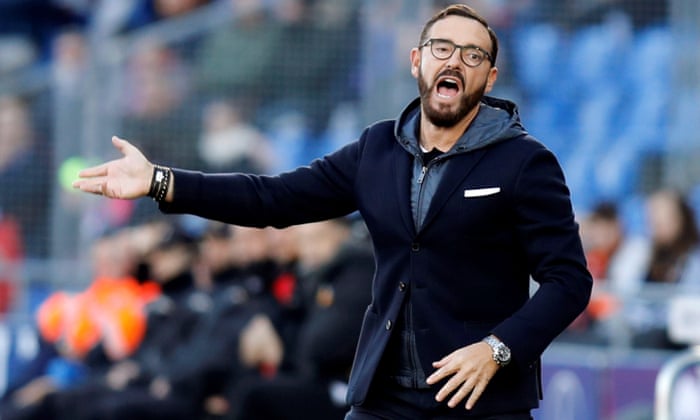 Most importantly, he is resourceful. Getafe's fairytale run in 2019 came despite having the 4th lowest budget in the league. Key players like Jorge Molina, Jaime Mata, and Angel Rodriguez all cost nothing when they joined the Madrid minnows. In a time when clubs are cash-strapped, his eye for a bargain will be key.
While Getafe suffered from the effects of pandemic football last season, finishing 15th, it also signalled that Bordalas needed a new challenge. While the expectations will be bigger at Valencia, there is no doubt that he has the tenacity and potential to meet them.
Our young team has shown sparks of a fighting spirit this year. With the new coach turning on the heat, expect this glowing ember to turn into a raging fire next season.