Leaning back against a seat in the Antonio Puchades mini-stadium at the Ciudad Deportiva de Paterna, Hugo Duro cuts a relaxed figure after a rain-soaked training session.
Dressed down in socks and slippers for an exclusive interview with Batzine, Duro is feeling cosy and toasty as the rain pelts down around the stands. It is chilly at Valencia's training ground, but he looks like he is under a blanket by a fireplace.
"I feel really comfortable in this city. The other players are really warm and I get on well with all of them," said Duro, who is neighbours with some of his teammates.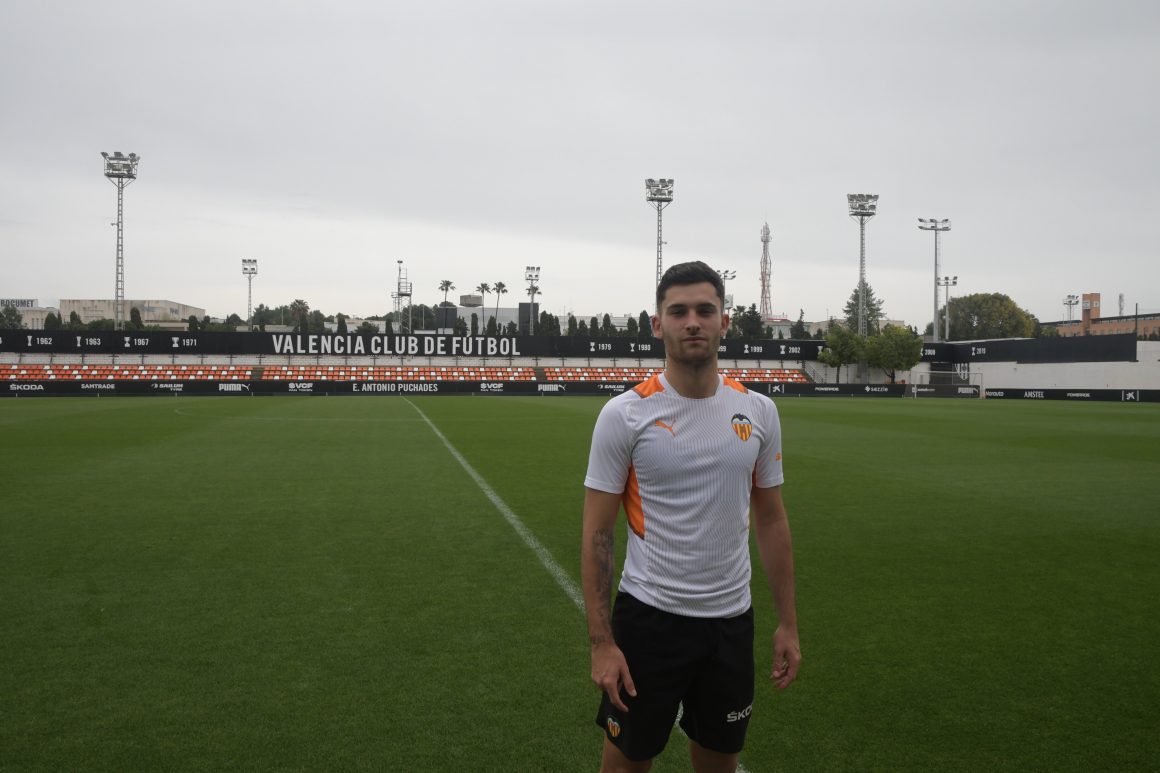 The rapport was seen at the morning's training, where Duro donned goalkeeper gloves for a laugh at the end of the session, inviting Carlos Soler to take a penalty against him. Of course, Soler scored to guffaws all around.
Asked if he feels at home in Valencia, Duro breaks into a knowing grin, thinking that the question is referring to finding permanent accommodation in the city. Surely, the house hunt has begun in earnest or has been completed, now that the 22-year-old is no longer on loan from Getafe, but a fully fledged Los Che player contracted till 2026.
After emerging from the Getafe academy and having a loan spell at Real Madrid where he was not signed permanently, the Madrid-born forward hasn't quite settled into a club. Till now.
The reveal video to announce his extended stay brought home the theme of belonging. It showed Duro tinkling the ivories pitchside at the Mestalla, as if he were in his living room.
Poignantly, he was playing the song "Play It Again" from the film "Casablanca", which translates to "White House".
Indeed, Duro will be playing again and again at the black and white 50,000-capacity arena he now calls home. And Valencianistas will give him a rousing welcome, especially if he builds on his double-digit goal figures of this season.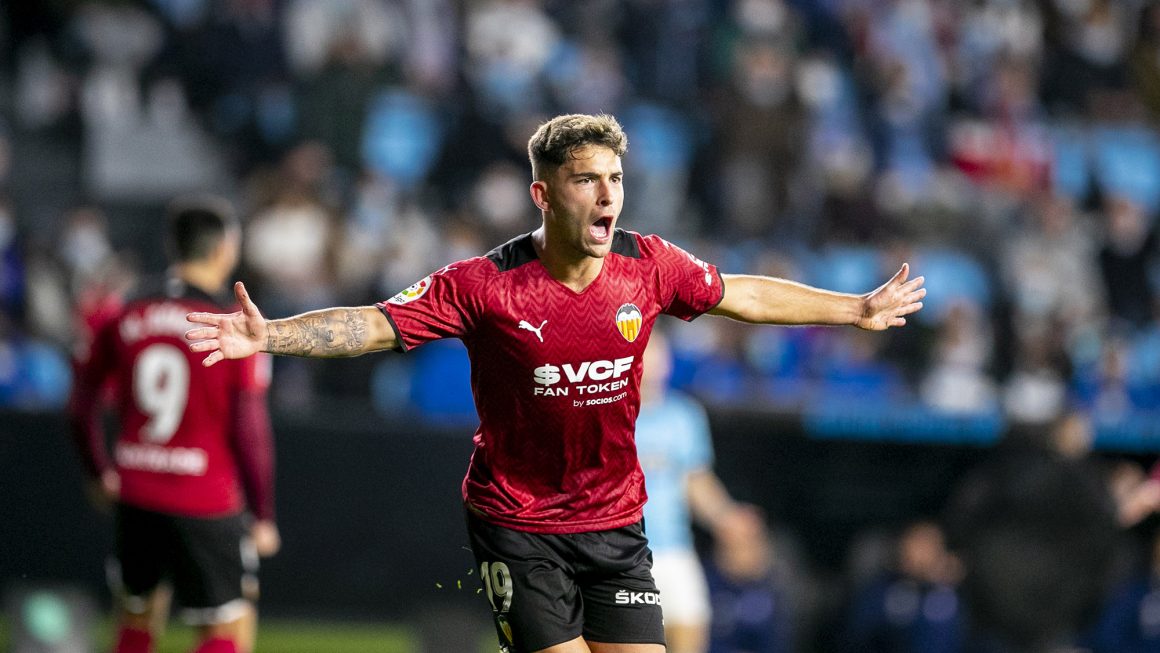 The Spaniard has been an ever-present, either playing on the left or centrally in our attack, notching in the quarters, semis and final of our dazzling Copa run. True to his name, he has also shown remarkable durability, steering clear of injuries despite Jose Bordalas' demanding style.
Even as he settles in, Duro is not one to put his feet up. He knows there remains much work to be done following a bittersweet season for the Bats.
"It has been a sweet and sour season. At the end, we were almost there (for the Copa). But the general feeling is good and the team is doing their best to be as high up the table as possible," said Duro.
This relentless pursuit of success is seen in his training ground attitude. He takes every miss hard, shouting in frustration. Even during a routine rondo session, he gets to his knees in frustration when he commits an error.
It is no surprise then that when asked about his dream in football, he is grounded and focused. "My dream is to continue growing and to become a better football player."
The journey ahead remains long and hard, but Hugo Duro is finally home.