A stern countenance. An imposing figure. A checklist of performance targets. Miguel Alonso's mission is simple: get Valencia's Academy players fit for first-team football.
But behind his serious facade, the Academy's Head of the High Conditional Performance Area is an affable man with a passion for fitness. He sat down with Batzine to share how high performance training helps young players develop the lungs and muscle to go pro.
"I think we have to understand that in the future, high performance will be different from what it was a few years ago," he said. "Our aim is to build players that are able to run faster and farther."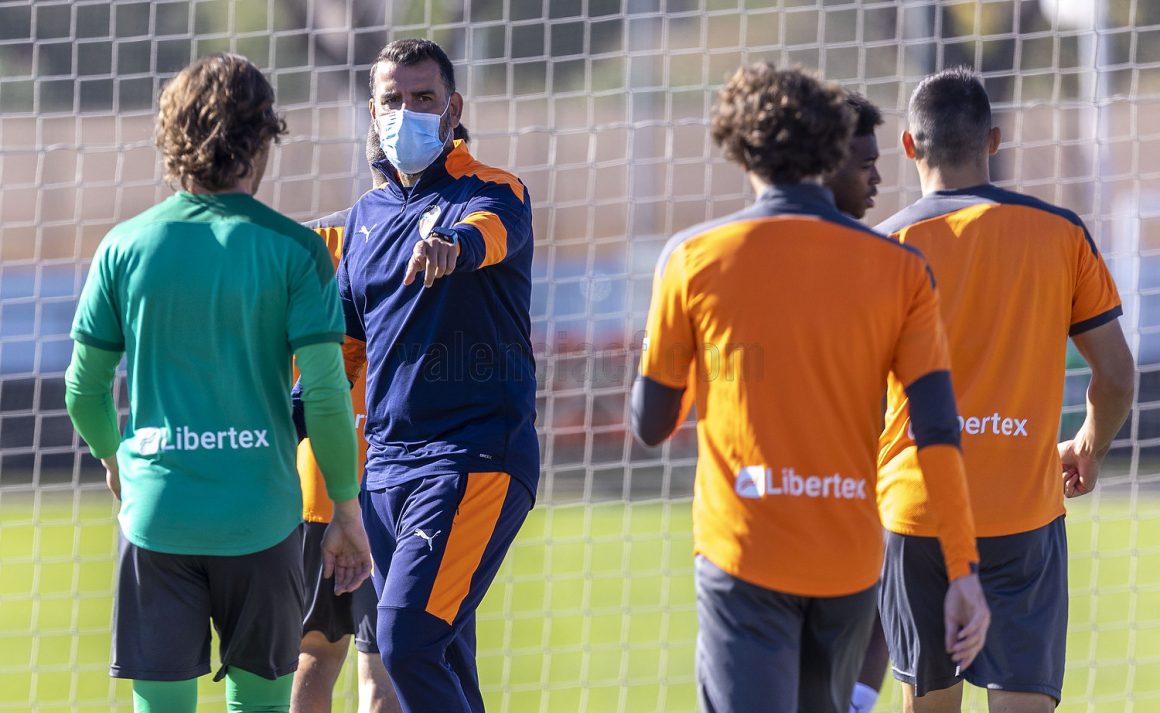 Strength training is the foundation for high performance at Valencia. From as young as 6, players undergo progressive training to level up. Those who are 12 to 16 years old will have gym sessions 2 to 3 times a week, while the older age groups spend 4 days there.
Alonso pairs strength training with mobility. Before the younger players even hit the gym, he focuses on improving their quality of movement – acceleration, deceleration and change of direction.
"They have to do it fast and with power," the Spaniard explained. "During the week, we try to make sure they can run the same distance required in real matches. The players must be able to handle a higher intensity."
Technology plays a pivotal role in achieving those goals. A small GPS tracker is attached to each player during training. It feeds information such as how heavy they lift, how fast they run and the total distance clocked.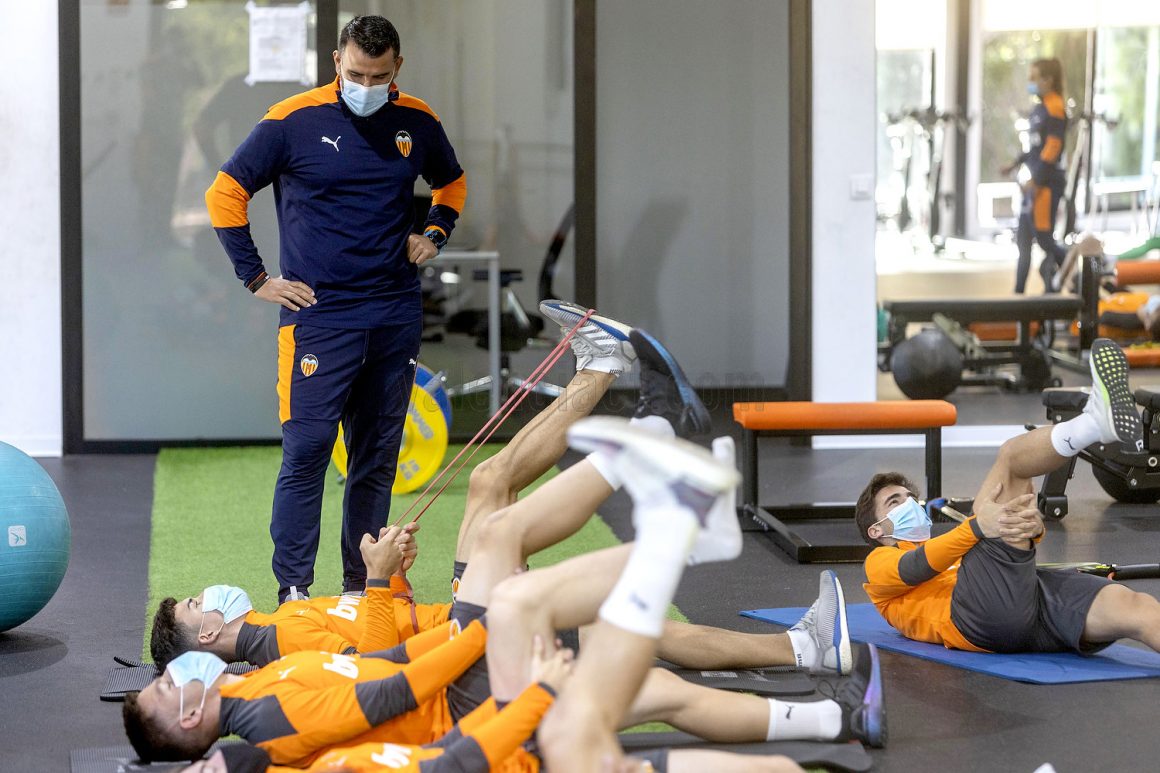 If a player fails to meet expectations, various alarms in the software would alert Alonso. And he will stop at nothing to find out why, he said with a chuckle.
"Sometimes it's not a physical conditioning issue, so we try to find an explanation for their poorer performance," he revealed. "It's difficult because it's not only mathematics but we also try to connect some indicators."
For instance, the high performance team uses the rating of perceived exertion, a scale that measures how hard the body is working. Each player self-evaluates the training intensity from 1 to 10 and Alonso will cross-reference it with analytics from the GPS. If there is a mismatch, he will speak to the player to gather more data.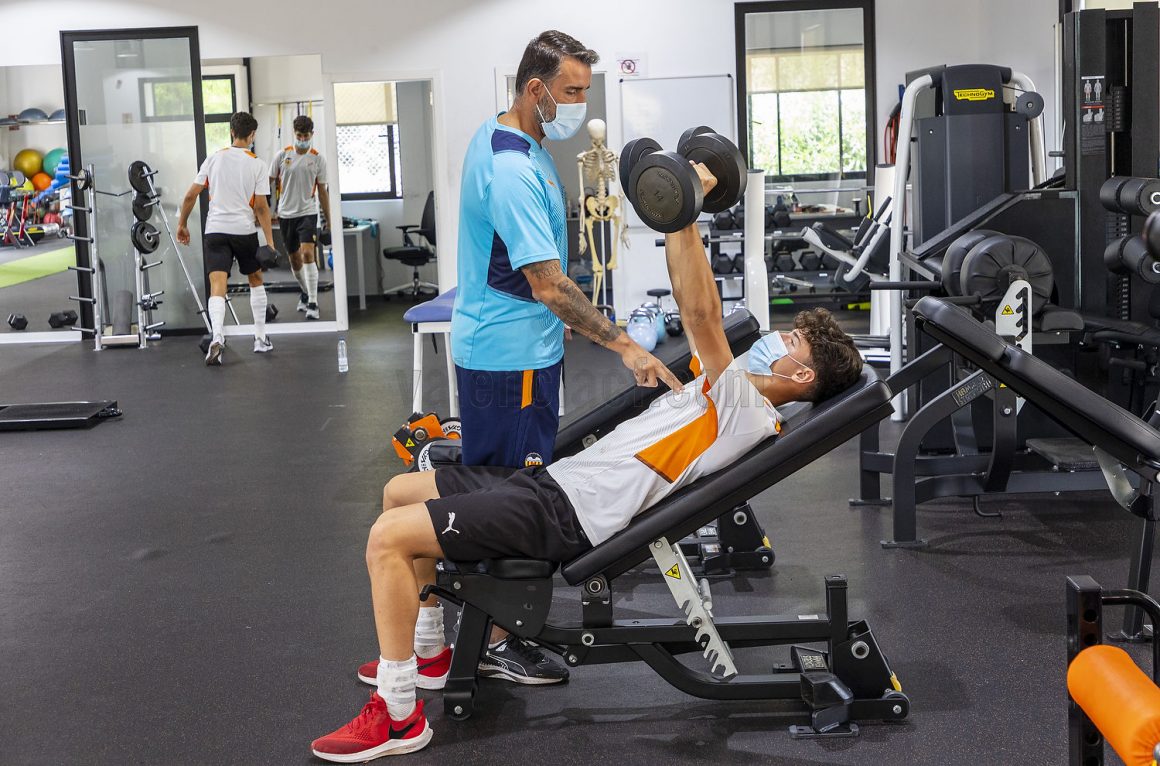 "It's possible that poor rest and nutrition are contributing factors, but also it may just be the tough training," he said. "Running 5km is different for a centre-back compared to a winger, so we have to review the players individually."
Alonso has already revolutionised fitness since joining Valencia 2 years ago. When he arrived, he noticed that off-field training was sorely lacking. In his words, they "finished training after coming off the pitch". Not anymore. Physical conditioning continues when football is done for the day.
"This change of culture is timely. Now after 2 years, I feel they are more interested in what they can do to improve outside the field. I think we are moving in the right direction."