Raucous roars fill the air as Carlos Soler slots the ball home yet again. The noise in the stadium is deafening – 70,000 fans cheering Los Che on.
This vision will soon be a reality with Valencia's newest project – Nou Mestalla, or New Mestalla. Boasting a capacity increase of 15,000 from the current stadium, Valencia's new home will be nothing short of impressive.
Nou Mestalla will also have a large restaurant and entertainment area within, coupled with a photovoltaic solar roof, a ground breaking feat in sustainability. It will be the largest solar roof in Europe when completed.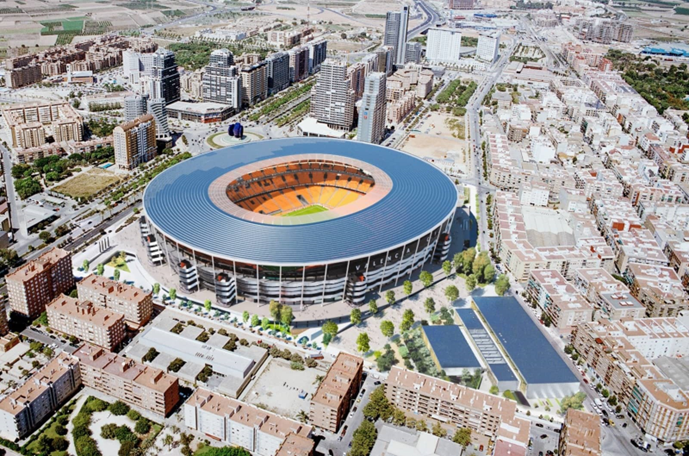 Speaking during the project's presentation press conference, chief architect Mark Fenwick said, "70,000 is a capacity befitting a Champions League final and meets UEFA and FIFA criteria. The stadium could host a World Cup final."
Despite being in a sticky financial situation at the moment, Valencia's Financial Director, Inmaculada Ibanez, is confident that the project will have sufficient funding from start to end.
The majority of funding will come from Project Impulso, a strategic partnership between LaLiga and CVC to boost the global growth of the league and its clubs. Valencia will receive a total of 80 million for the construction of Nou Mestalla.
"We have the project 100% covered with the sale of assets and the 80 million", said Ibanez.
MESTALLA FAMILY
With the management confident of its completion, Nou Mestalla is on its way to becoming an iconic landmark in the city of Valencia.
"For many of us, this will be a special place where we watch matches with our fellow Valencianistas, a place where we eat with our families, a place where we can participate in many activities and create new memories with our friends", said General Director Sean Bai.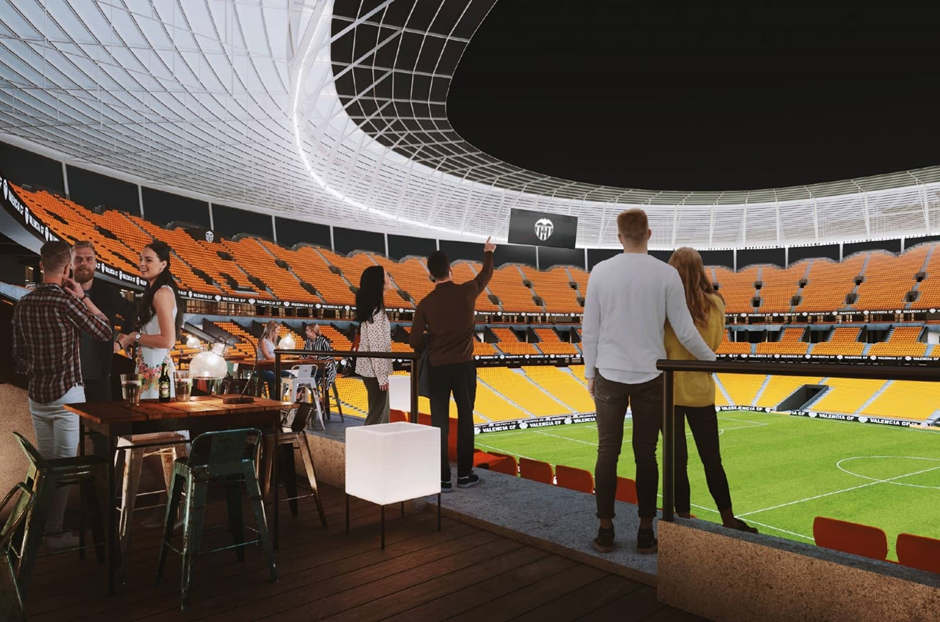 The thought of a new stadium is exciting for Valencianistas, and is one of many steps in a new direction for the club. Nou Mestalla will be key in bringing us together in support of our beloved club.
Bai reassured fans that Valencia is committed to the completion of Nou Mestalla.
"I want to publicly express the excitement and commitment of the club to complete the Nou Mestalla – a place for the people, a place for our club, and an important landmark in Valencia city."