Jose Bordalas is not a man easily cowed but the fiery coach could be forgiven for being a little awestruck upon his arrival at Valencia.
Can you really blame him though?
After all, he is now at a club that has won LaLiga 6 times and lifted 8 Copa del Rey trophies. Home is now the mammoth 48,600-seater Mestalla – almost triple the size of Getafe's Coliseum Alfonso Perez, the stadium of his previous club. When he prowls the touchline now, it won't be just the eyes of a club upon him but an entire city. Just look at that reverent gaze. He knows he's entered the big leagues.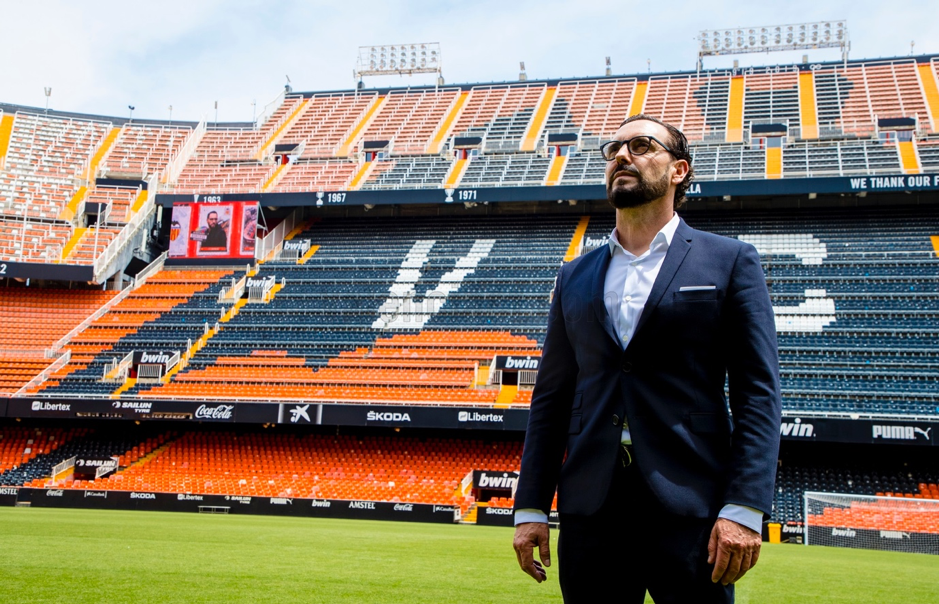 "The moment I came here, you could tell this was a big club because of every detail that surrounded my arrival, from the reception of the fans to the reach in the media," he shared in an exclusive Zoom interview with Batzine.
But while he might be impressed with the magnitude of his new club, he is certainly unfazed by the pressure that comes with being in charge. In fact, the Valencian native seems almost at home. "That's fine, it's not a big deal. That's what happens when you come to a big club," coolly stated Bordalas, whose air of self-assuredness can be felt even 11,000km away on a virtual screen.
In fact, he is reveling in the step-up, basking in all of the club's 102 years of glory. "Valencia is a historic club, not only in LaLiga but at an international level. I was very eager to come here and now I'm very excited to be here."
Now, he will be tasked to make the club a LaLiga force once again, a mission that he describes as a 'tough challenge'. His approach to coping with the heavy expectations? To take it step by step, and let his talking be done on the field. "Being here every day is a learning process and I've been adapting very well," he said.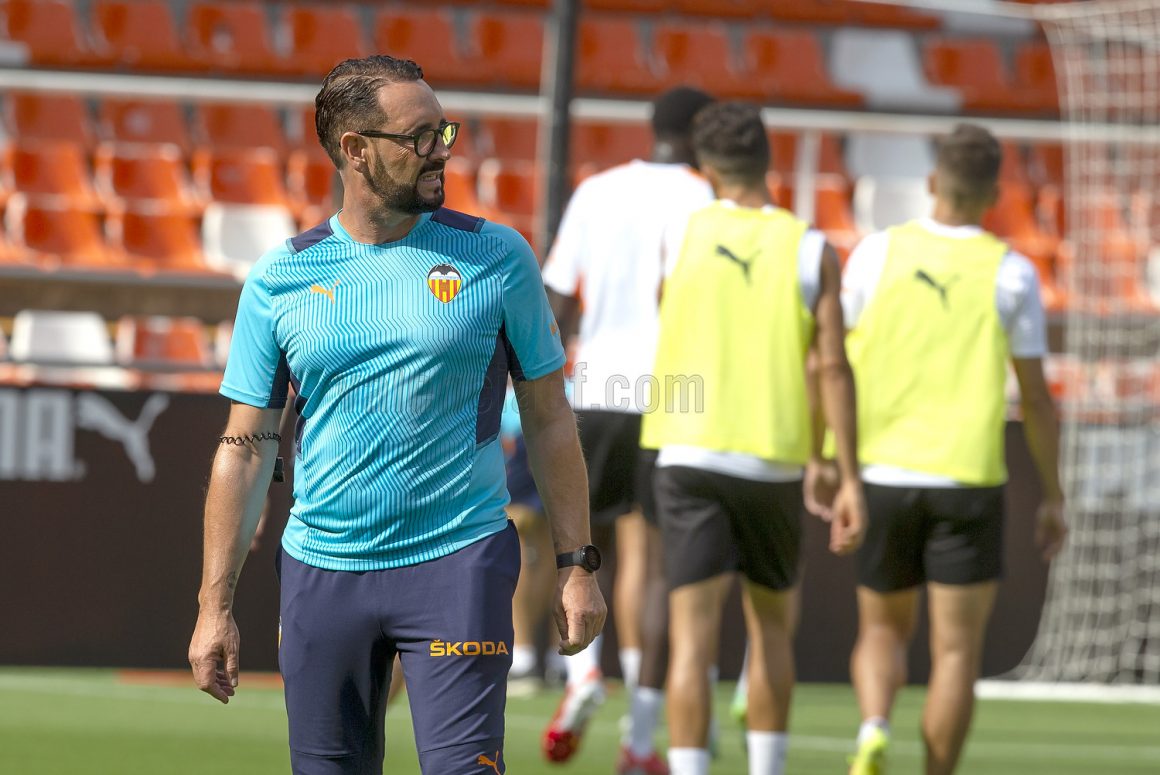 He also pointed out that while people can have expectations, it may be separate from what the team is currently working to achieve. "As of right now, there's no long or short-term goals. My only goal is to improve every day, and hopefully you'll see this on the pitch." But he already has one promise. "By the end of the season, these players will be better than they are today."
Already, the results seem promising, with a hard-fought win against Getafe and a last-gasp fightback with Granada. Hopefully, the momentum will continue to build. And it is no least what the fans, who look to be firmly behind their new manager, deserve after two difficult seasons.
"Everyone's received me extremely well and I'm very happy with the support I've got." said Bordalas of the Valencianistas. "I've got nothing but good things to say about the fans. Hopefully I can repay a bit of their love back."