| | |
| --- | --- |
| Valencia (1) | Getafe (0) |
| Carlos Soler 11′ (P) | |
Just 2 minutes into the new Messi-less LaLiga season, it felt as if all had gone wrong. Hugo Guillamon, on trial in defensive midfield, saw red after a knee-high lunge. Memories flashed of our 0-3 collapse against the very same opponents in February, also with 10 men.
But this is a different Valencia, forged in steel and composure. Moulded in the image of our head coach Jose Bordalas.
Buoyed by 15,000 at the Mestalla and the brass band in full pomp, Los Che just kept going. More than that, they went for the jugular.
Denis Cheryshev, looking a renewed man, was brought down in the penalty box after a twisting run. Carlos Soler, who had scored that 100th-minute equalising penalty in last season's corresponding fixture, stepped up. Boots still soiled with Tokyo ground, the Olympian made it count with a skip-and-roll penalty. Jorginho who?
All these, with just 11 minutes gone. Valencia-Getafe matches are simply bathed in drama.
"When we go ahead, it's going to be hard to come back against us," smiled Soler post-match. You wouldn't think this of the soft underbellied Bats of the season past. But today we saw, and we believed.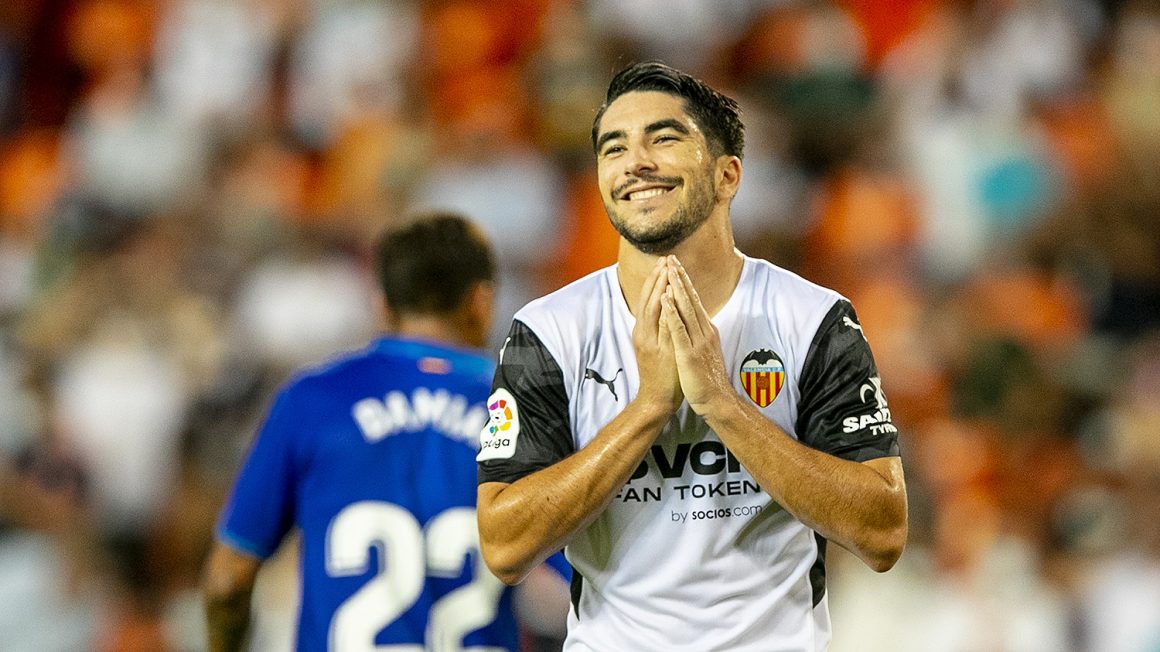 Soler, he of 11 goals and 8 assists last season, was that iron will on grass. He was our all-action leader: From wrapping an encouraging arm around a distraught Guillamon ("You've got to support Guillamon, I've been sent off in my first year at the Mestalla," said Carlos), to covering the most distance of any player by half-time.
In contrast, his fellow Olympic silver-medallist Marc Cucurella was rested on the Getafe bench, only coming on deep into the game.
Yet the man who was breathing such fiery determination into Valencian cleats was on the sidelines. "Tranquilo" (calm) was the message Bordalas had for his players at the 28th-minute cooling break in the humid 27 deg Mestalla cauldron. Unity was his calling card as he high-fived every single player on the home team's bench after the goal. Distracting emotions, as we found in our interview with him, were cast aside, even in the match dubbed as the "Bordalasico".
The main man's presence brought waves of confidence to an unfamiliar-looking spine helmed by 20-year-old Georgian goalkeeper Giorgi Marmardashvili, signed on loan for the B team and only starting in the absence of our first two picks. The 1.98m debutant was outstanding. Ahead of him was fellow Mestalla virgin Omar Alderete, who looked obscenely battle-hardened. Both combined to claw, scrape, and toe the ball off the line in the 93rd minute.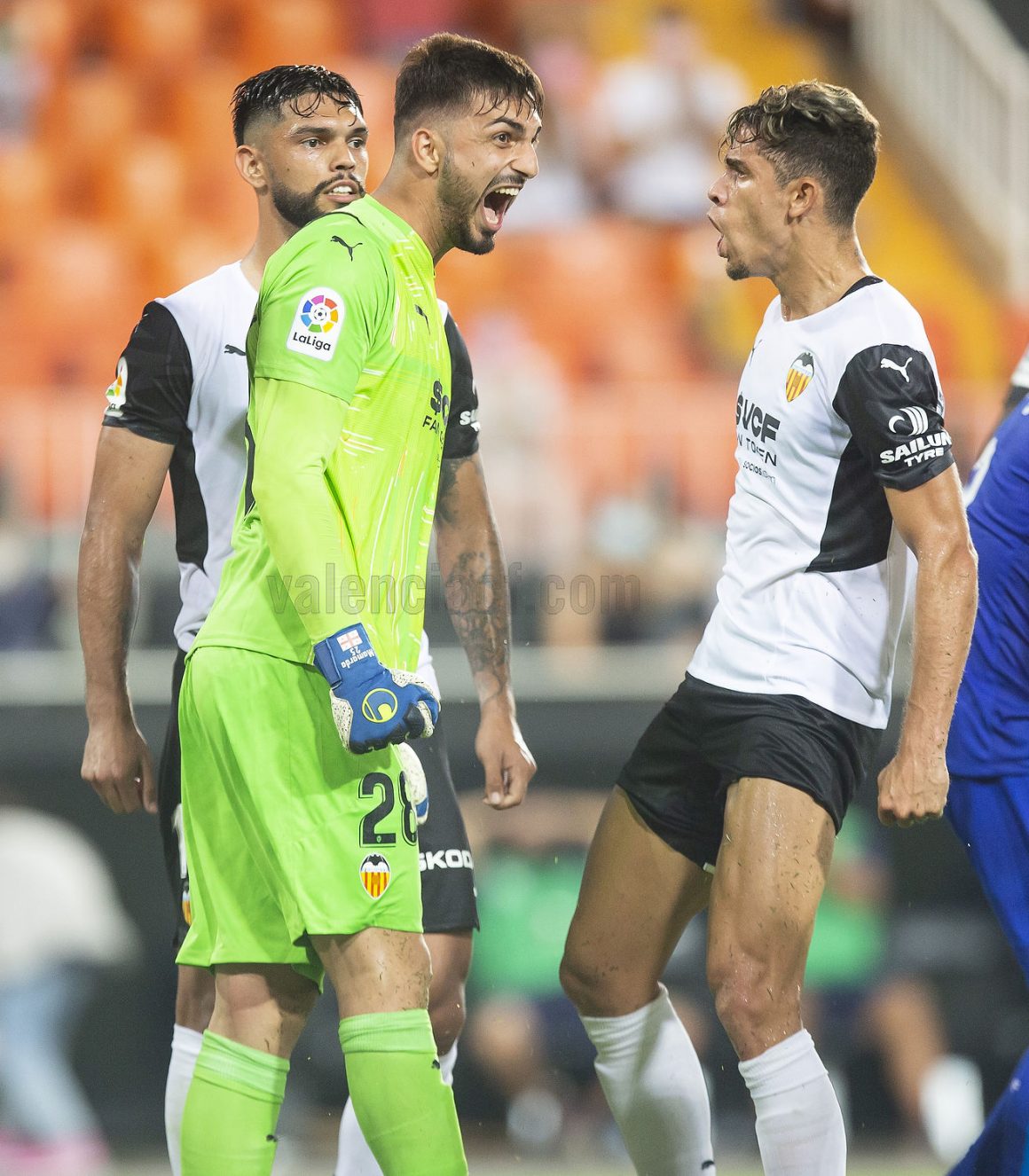 But this Bordalas-led side is not just about guts, but also smarts. Getafe defender Erick Cabaco, his name ringing clear during the cooling break talk, was targeted as a weak link. Goncalo Guedes would run at him, drawing a yellow. By minute 76, Cabaco was sent off after a late challenge on Maxi Gomez – the 11th red card in the sides' past 11 encounters – restoring parity in numbers.
The standout Guedes was, as usual, beguiling, bewitching in attack, but unusually, also slipping, sliding in his defensive third. Defensively, even with, or perhaps because of, having 10 men for most of the game, we were so organised and so compact. The team swarmed forward in counter-attacks, weaving purposeful transitions of play. The only area found wanting was in set pieces, which were often wasteful.
Bordalas said pre-match he wanted a recognisable team. Continue in this vein, and the team will get the recognition we deserve. We are after all, top of the table (for now!).