The global pandemic has exposed the football industry's unsustainability, said Valencia president Anil Murthy, pointing to the vast overspending in European top-flight football and skyrocketing transfer fees and wages. With the crisis unlikely to ease soon, coupled with a second wave of infections in Spain, the way forward for top clubs should be a strategy of prudence.
"Whether or not there was a pandemic, the current model was unsustainable for European football," he said, in an exclusive interview with Batzine. In fact, he added that Valencia had also been spending beyond their limit in the past two seasons.
This is likely to change, with the pandemic likely to cost Europe's top-tier clubs around €4 billion in lost revenue, according to the European Club Association. It warned that the biggest losses would actually be felt next season.
No end in sight
This is the situation clubs find themselves in now: Income flow from TV rights and the transfer market has been delayed due to the massive changes in fixtures, while payments – the most significant of which is player salaries – still have to be made. The result? Liquidity issues.
This can be resolved by selling players in the transfer market. But some quarters predict the market will only hit 25 per cent of its previous value, with very little movement and much smaller transfers taking place.
Add substantial pandemic-related expenditures, for example, on chartering bigger planes to socially distance players and booking private airport terminals, and the financial burden is great.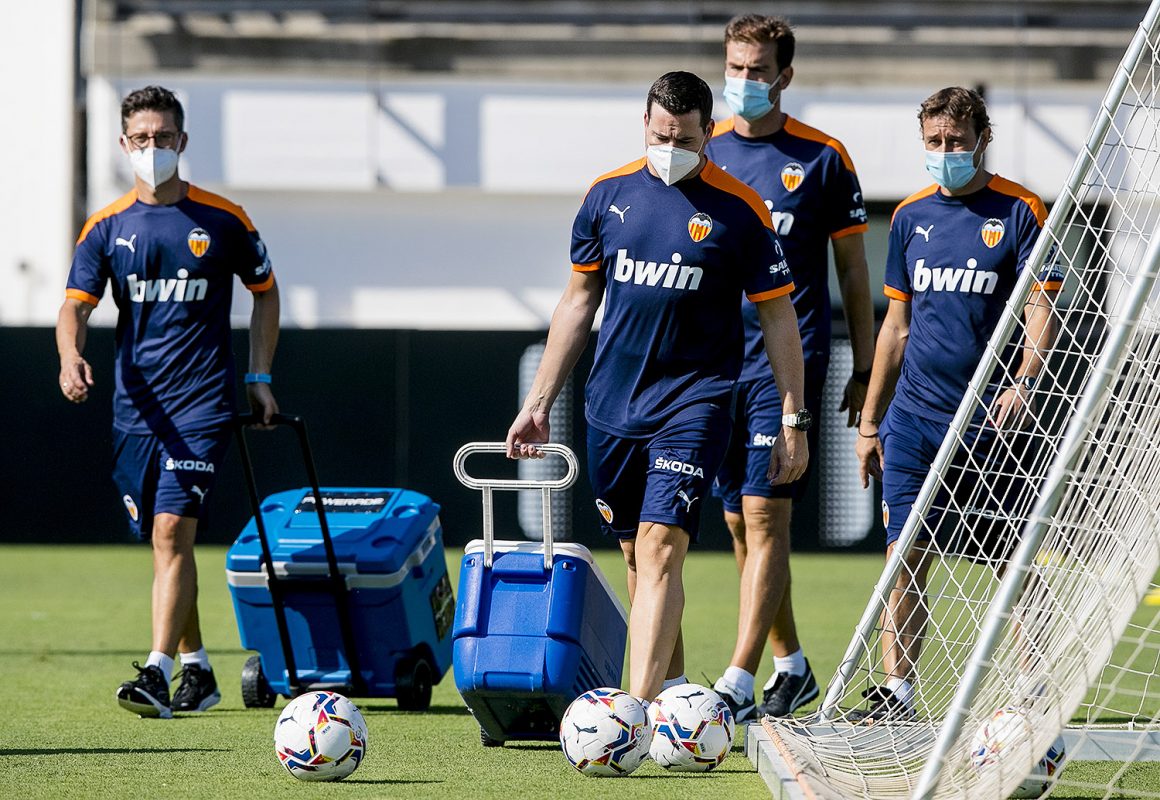 Preaching prudence
The road is foggy. And with the prospect of a season without gate receipts as stadiums remain closed in Spain for now, belts have to be tightened. The overwhelming circumstances are forcing clubs to reduce costs – primary of which is offloading high-wage players. The sales are telling: Barcelona's Ivan Rakitic, on a reported €8 million yearly salary, sold to Sevilla; our own Dani Parejo, one of the top Los Che earners, also departed.
"With the uncertainties that we are facing in these unprecedented times, it is only prudent for Valencia to still form a very competitive team while having a financial margin to protect the club. It's financial risk planning," said Murthy.
As for the sale of Ferran Torres to Manchester City, Murthy said: "He chose to leave. Discussions over a new contract had been ongoing since last September, and he had a few offers from the club to renew. But if you cannot reach an agreement, the club has a responsibility to secure the best benefits for itself from the sale of the player, which we have achieved in the case of Ferran."
Murthy added: "If I were a fan, these financial aspects are none of my concern and rightfully so. But if you can't solve the financial aspect, we can't even talk about the sporting side of things."