It is May 2000. The new millennium had barely awoken but Valencia fans were already witnessing magic unfold. On a raucous night at Mestalla, 23-year-old Miguel Angulo taught Louis van Gaal's Barcelona a lesson in the Champions League semi-final.
First he smashed home a loose ball in the box. Then he ghosted between 2 defenders to turn in a Kily Gonzalez cross. Los Che ran out 4-1 winners that night thanks to the Spaniard's 1st-half double.
Fast forward 21 years, and the most decorated player in Valencia history joined Batzine at Ciudad Deportiva de Paterna to discuss how he is helping the Academy maintain its conveyor belt of talents.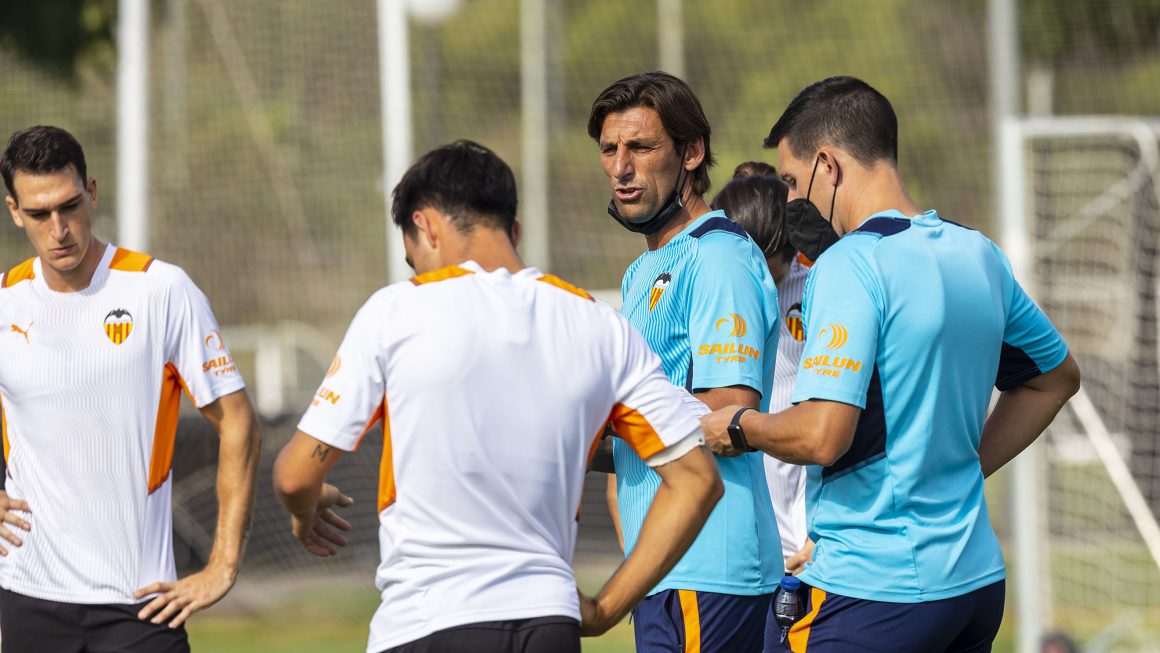 "Players need coaches to be sincere with them," the head coach of Valencia CF Mestalla, the club's B team, explained in an exclusive interview. "The coach needs to be close to them and transmit values to help them grow. It is important as they will learn how to deal with difficult or stressful situations."
Prior to his current appointment, he had led several youth-level teams in the Academy over the last 8 years. Most of his players were not even born when he schooled La Blaugrana on that insane night.
But modern football is a vastly different arena from what he experienced 2 decades ago. With new technology to analyse rivals, curate specific training for each player and access comprehensive nutritional data, he has to keep up with the times. That's even before talking about the psychological aspect of the game.
"In the past we didn't have much information on what to eat before or after a match," he said with a shrug.
The Academy divides training into 3 stages according to age. Younger players are first educated on what it means to be a footballer. Then when they mature as teenagers, coaches prepare them for competition and instil a winning mentality. The final stage – applying those learnings – comes when they are within sight of the first team.
"We are looking to create situations similar to the professional level to prepare them for match day," said Angulo. "At the early ages, obviously they make mistakes but the more they learn and train, the better they cope."
He has watched players like Lee Kang In, Toni Lato and Hugo Guillamon develop from precocious talents into first-team stalwarts, adding that he is "proud" to see them make it at the top.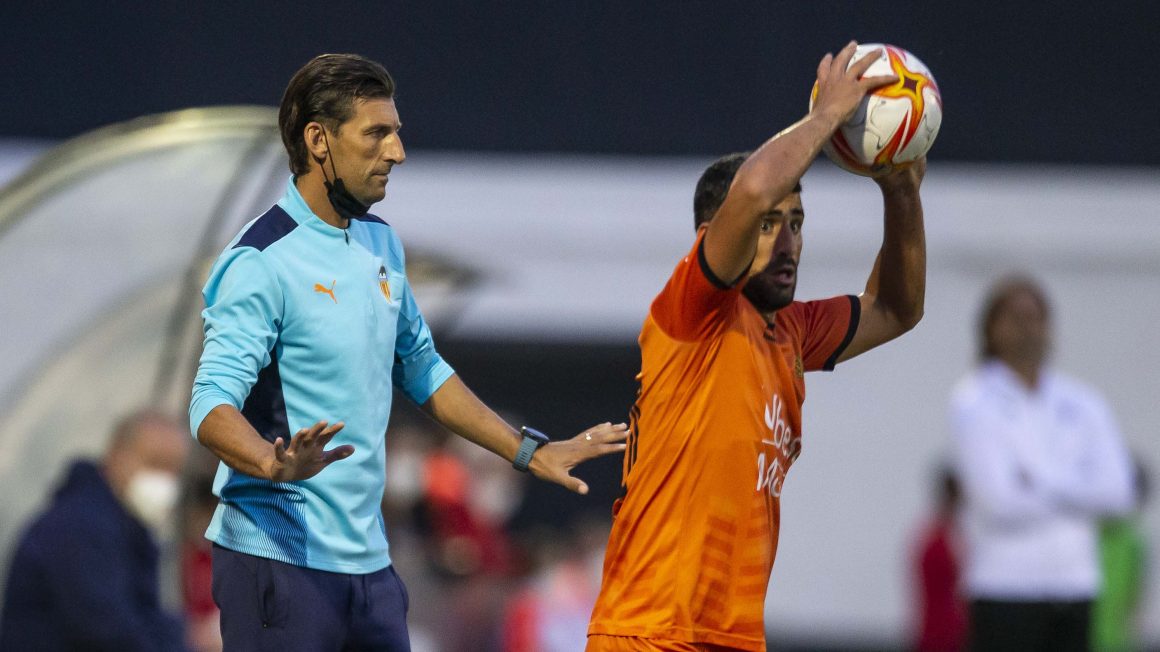 For now, he is focused on repeating the trick while imparting the Valencia way of football – discipline, progressing up the channels and exploiting spaces. Coaches may tweak it, but the philosophy stays.
"Fans want Valencia players to run a lot, to be intense and to suffer a bit," he said as a matter-of-fact. "And that's something we want to continue in our DNA."