Barcelona (2)
Valencia (2)
Lionel Messi 45+4′
Ronald Araujo 52′
Mouctar Diakhaby 29′
Maxi Gomez 69′
On a night when Jaume Domenech made a stupendous penalty stop, Lionel Messi equalled Pele's goal record at a single club, and Barca defender Ronald Araujo scored a gravity-defying scissor kick, it was instead poor officiating and VAR that stole the headlines.
It also stole what would have been a much-needed win for Valencia, who had done more than enough to win the game.
The Bats were meant to enter the break 2-0 up – but for an inspired Marc-Andre Ter Stegen, who saved improbably from a Maxi Gomez bullet header in the 44th minute. Instead, it became 1-1 as Barcelona were given the softest of penalties for the lightest of touches by Jose Gaya on Antoine Griezmann – after the aptly named referee Hernandez Hernandez did a double take on the pitchside screens.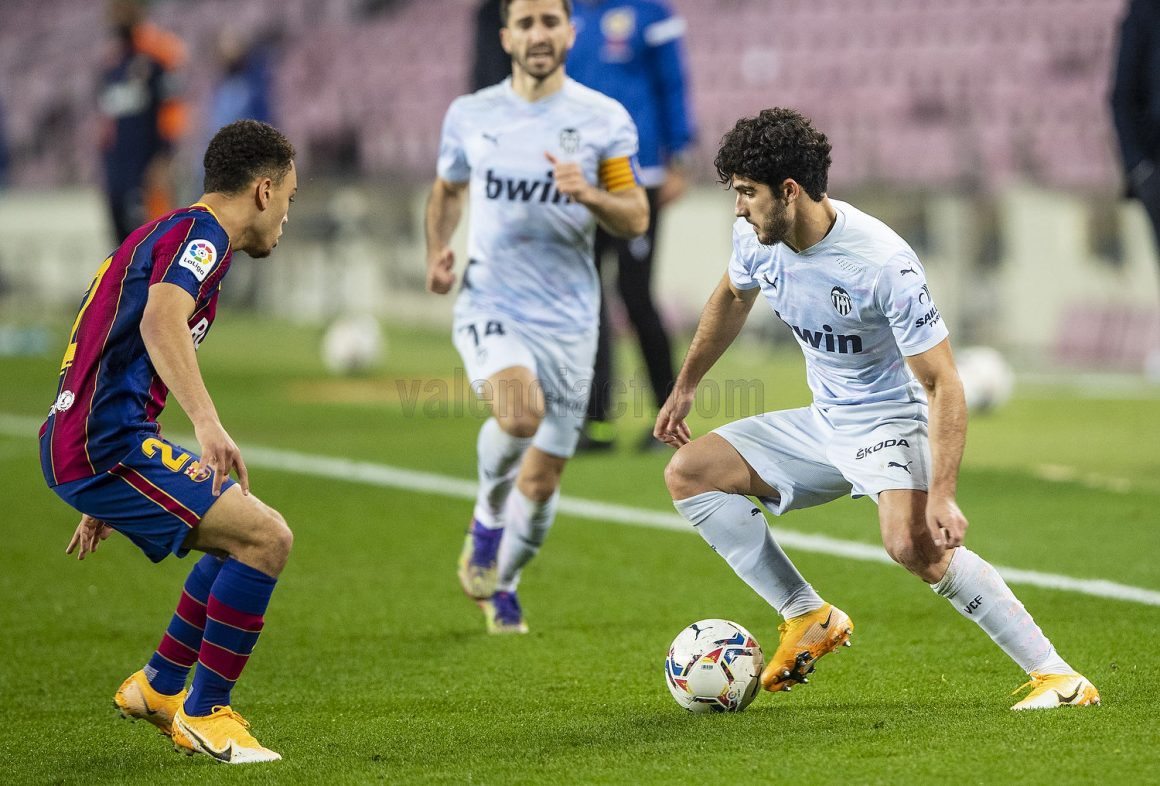 Hernandez initially gave our captain marching orders, but reduced it to a yellow after VAR – yet the penalty stood. It's not just his repeated name that boggles the mind. The game turned on this very moment, as Messi bundled in probably the ugliest goal of his career after Domenech kept out his spot kick.
Till then, the game played out sluggishly, looking very much like a bar fight between two Spanish giants feeling their way in the dark through the first third of the season. Barcelona, with sterile possession swinging play left to right, and back. And back again. Valencia, with scrappy passes on the counterattack, a clear disjoint between defence and attack as Maxi and Goncalo Guedes looked like they'd get better service at a back-alley bar.
But the visitors took the lead when Moucktar Diakhaby powered in a header from a Carlos Soler corner as Barca gifted the birthday boy acres of space. Full credit to Soler, who had forced the corner after Ter Stegen tipped his rocket shot round the post. Our No. 8 has contributed more than a quarter of Valencia's LaLiga goals.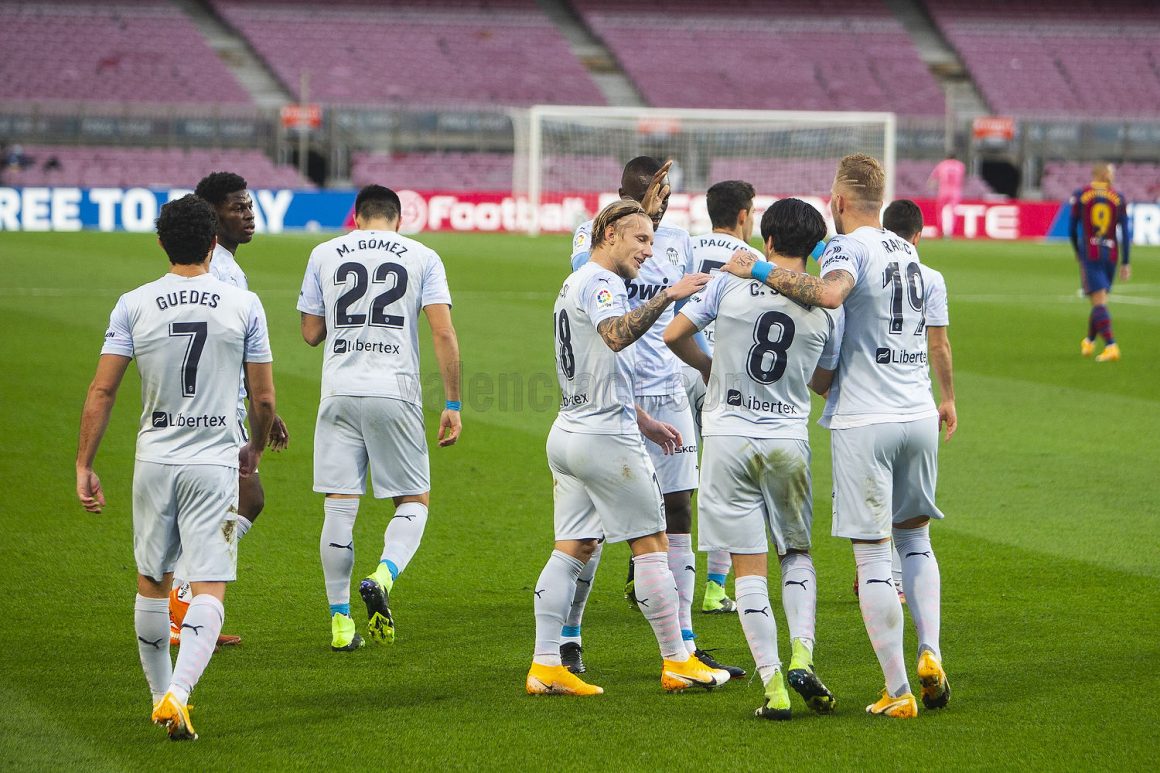 Barca showed more purpose in the second half, and once Araujo contorted his body and took a decisive, athletic swing at a bobbling ball in the Bats' box, you knew it would be 1-2 to the Blaugrana. But true to Valencia's cojones-fuelled form this season, we came back. You just know it, even as Los Che legs were tiring.
Guedes, whose deft, delicate touches defy his heavyset body, played a sumptuous outside-of-the-foot lob right into the penalty box, where a willing Gaya dug out a square pass which Maxi flicked neatly into goal. 2-2. Game on.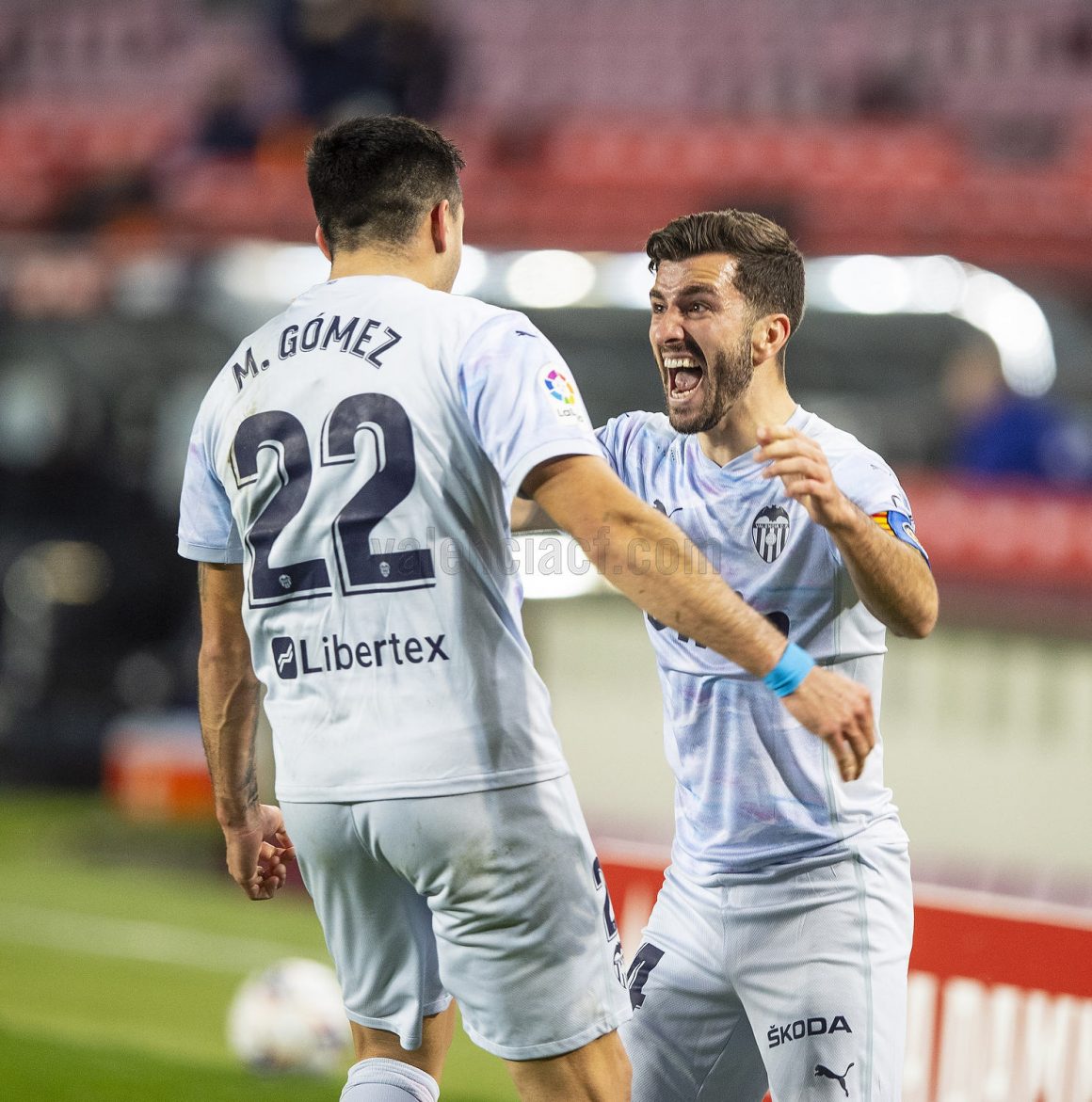 Alas, it was not to be. But the win was really there to be taken. It seems like this Valencia side really shouldn't be counted as underdogs against the pacesetters of the league, having pummelled Real Madrid, dismantled early league leaders Real Sociedad, and now, despaired at a Nou Camp stalemate.
"We always believed we could win the game," said Gaya post-match – and that showed. But with 15 points from 14 games now and firmly rooted in mid-table, it's about time belief translates into reality.