It was a night of records. For the first time since 2009, Valencia beat Real Madrid by 3 goals. That was 11 years too long.
For only the third time in the history of LaLiga, a penalty hat-trick was scored. All hail Carlos Soler.
The local boy also became the first non-Barcelona player to net a league hat-trick against Los Blancos since January 2013.
Soler scored 3, so we also offer 3 reasons on how the Bats took down the champions 4-1.
Defensive stability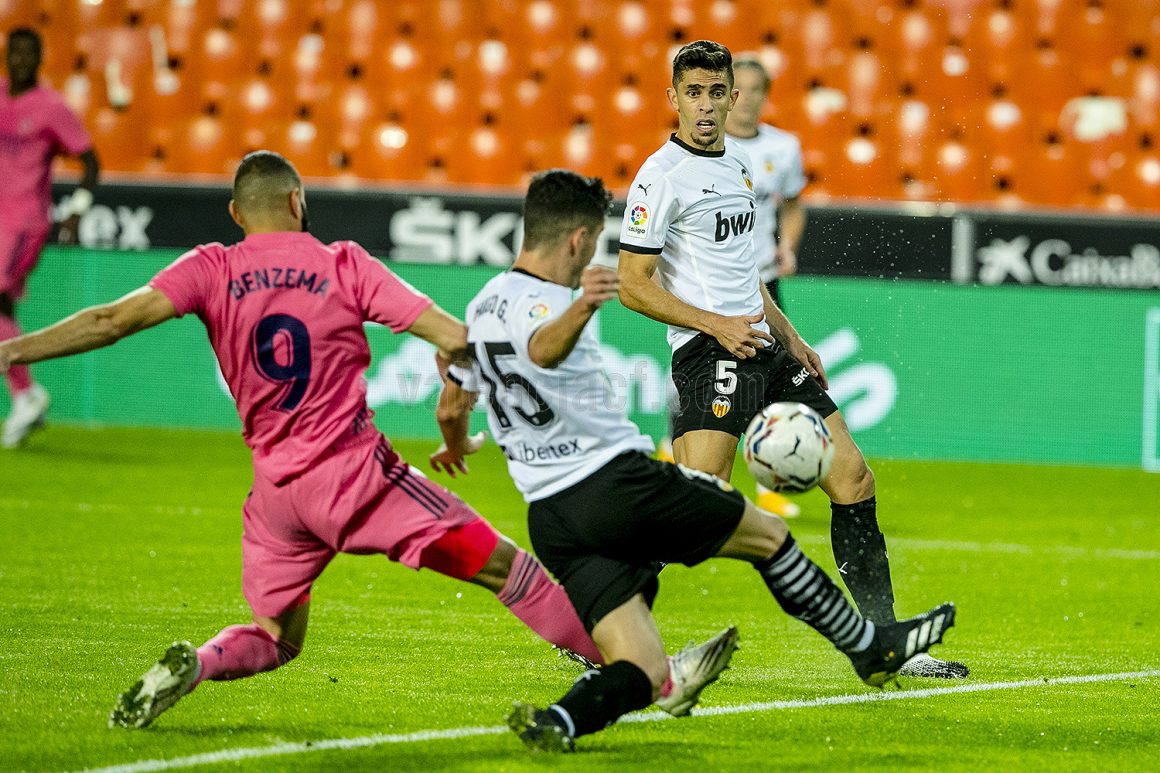 Too often, Valencia's soft underbelly has been sliced open with ease this season. Not last night. Marshalled by Hugo Guillamon and Gabriel Paulista, the defence constantly bit back at Real's attackers like a pack of ravenous wolves in the 18-yard box.
Apart from Karim Benzema's opening goal, they absorbed the visitor's barrage of 16 shots well and contested for headers fiercely.
Credit to 20-year-old Guillamon, who displayed maturity beyond his years to calmly move the ball upstream against world-class players like Benzema and Luka Modric, rather than blindly booting it away. With Jose Gaya and Daniel Wass raiding the flanks, all Paulista and Jaume Domenech had to do was mop up the rest.
Racic-Soler tandem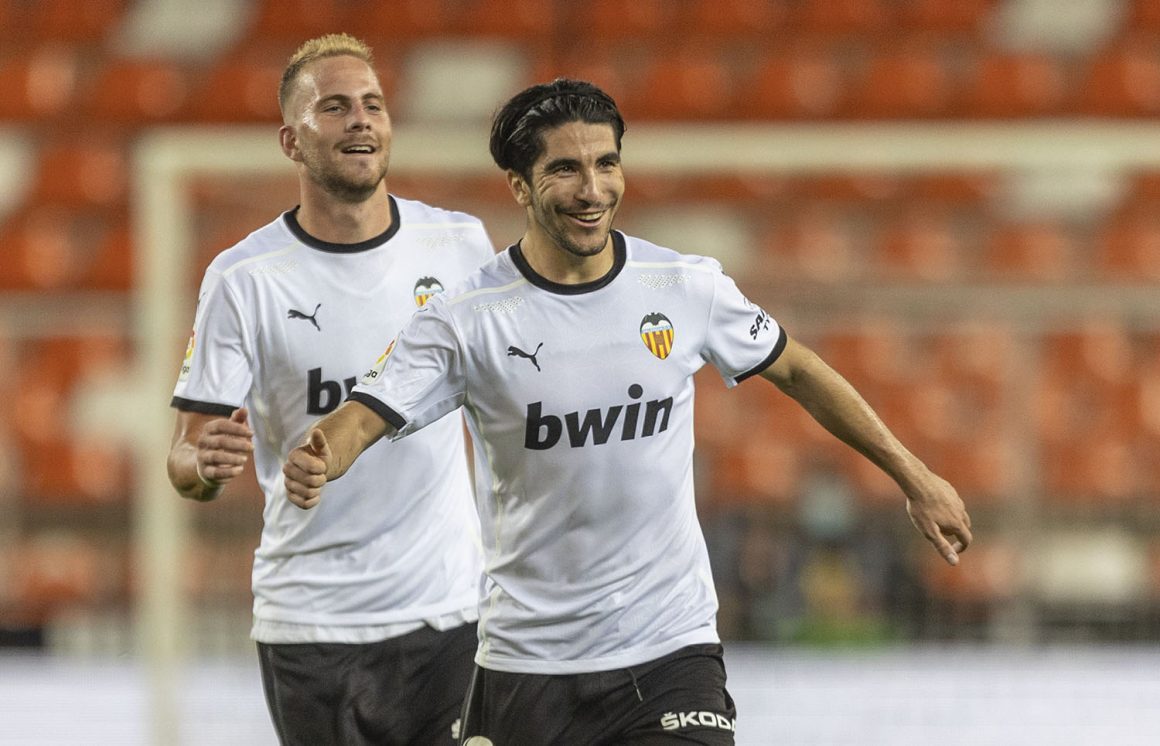 Uros Racic was a man on a mission. Since his contract extension in September, he had faded into the periphery, with Wass the preferred midfield partner to Soler.
As the Dane slotted in at right-back to replace the suspended Thierry Correia, the 22-year-old Serb started in the middle and bulldozed through Real's silky midfielders all night long. Gracia would have taken notice.
Soler, on the other hand, was precision personified. The Spaniard was at the centre of most plays, and showed why he is now the team's first-choice penalty taker.
"There was a moment when I doubted whether I should take it again, but in the end, I decided to and after I scored it gave me the confidence to take the others," said Soler, who missed his first penalty.
Given a chance by VAR to make amends, he did not miss again.
Real errors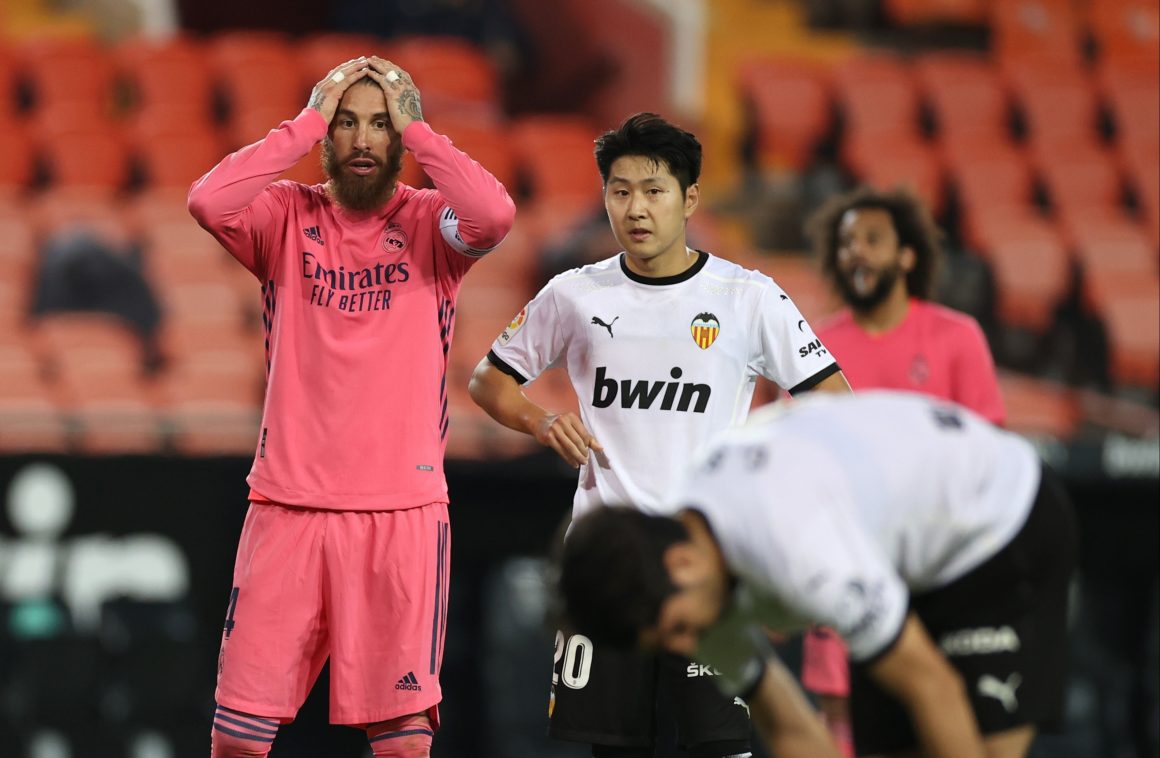 Real's backline will be having sleepless nights after this horror show. Lucas Vazquez, Sergio Ramos and Marcelo each gave away a penalty. Raphael Varane went one better by scoring an own goal.
While Casemiro's absence deprived them of extra protection, it was comical to see Los Blancos commit those mistakes. In one instance, Lee Kang In's ranged strike drew a crucial save from Thibaut Courtois after a masterful short passing sequence had left Zinedine Zidane's men confused.
Misplaced passes became more frequent, allowing Valencia to rack up nine interceptions compared to Real's six.
As the men in pink (what a colour!) sank to the turf after the final whistle, the victors savoured a well-deserved three points.
This young Valencia team has been widely criticised to be not good enough. But they have shown they have the chops for top-level play. With a little more patience, happier records could be broken in 2021.