You'll be surprised by the unique themes and atmosphere that each offers.
L'Umbracle Terraza
The L'Umbracle Terraza will offer the visitor a posh experience in a rooftop garden. Located at the L'Umbracle, a sculpture and landscape garden complex in the City of Arts and Sciences, this bar is surrounded by plant species indigenous to Valencia such as palm trees, bougainvillea, rockrose, honeysuckle and romero and bitter orange trees. Enclosing the bar are the iconic parabolic rooftop arches of the L'Umbracle.
On the inside, the bar resembles a luxurious lounge with its white sofas lined along a wooden walkway. When night comes, DJs take the stage as purple neon lights illuminate the L'umbracle.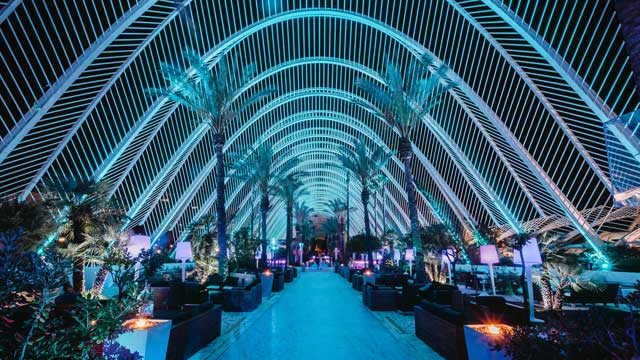 Café Mercedes Jazz
The Café Mercedes Jazz is not only a bar, but also a place of artistic exchange amongst jazz lovers, artists, and musicians. This bar has built-in aesthetics designed for jazz acoustics, ambient lights and a wide selection of cocktail drinks. Concerts are regularly held there, including those by famous international jazz musicians.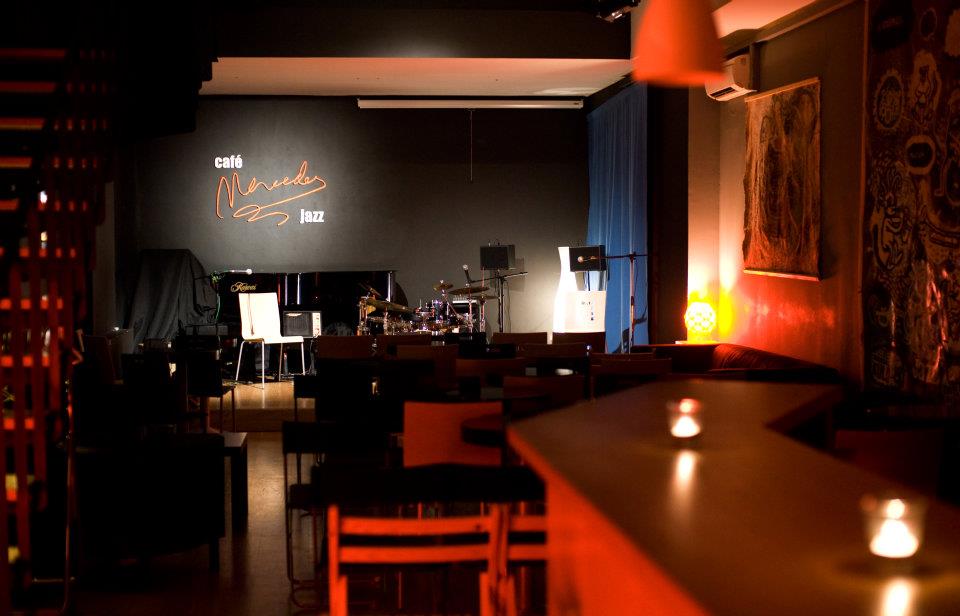 La Bella de Cadiz
At first glance, one might think that La Bella Cadiz is a museum or an antique store. It has relics and props covering its walls and ceiling, ranging from Valencian dolls, vintage masks and portrait frames, to televisions, radio, books and lamps.
Under its ambient and dim lighting, you can sip on your drinks while gazing at the items on display, which are all up for sale! Just a tip, for those who are afraid of dolls, take a breather before you enter the toilet. You might find dolls staring at you or making strange noises.
And there you go, three Valencian bars where you will get to soak up the energetic, vibrant and special atmosphere of the city while enjoying a refreshing cocktail.