Two coaches were sacked and two directors of football resigned. A qualification for Champions League knock-out stages for the first time in 6 years and a blossoming of academy players in the first team. Pandemic interrupted football and left Valencia adrift. What can we learn from the turbulent 2019-2020 season?
Financial stability
This season will always be remembered for Covid-19 and then missing out on European football. The double blows mean Valencia will have less spending power next season.
In austere times like these, financial stability is even more crucial. While owner Peter Lim has invested more than 220m euros to reduce debts since 2014, the club only turned profits last year. Valencia must remain prudent and not spend their way out of trouble.
Contrast that to English sides Blackpool and Wigan Athletic, which were put into receivership and administration respectively in recent times due to mismanagement.
Valencia CF owe it to the people and city of Valencia to build a well-run outfit that can survive even the toughest setbacks. So, the budget must be modest and players' high salaries must be pruned. Fans wouldn't like to hear it, but it is the right thing to do.
Clearing out
So even though talk of an exodus of up to 12 first-team players may sound shocking, it would do the club good to balance the books. In the process, Valencia can also unite a fractured dressing room.
Signs of trouble in the season first emerged when players rebelled against the sacking of Marcelino Garcia Toral. And when results nosedived at the business end of the season, the players turned against Albert Celades.
Player power should be used to unleash mayhem on opponents on the pitch, but too many in the club seemed complacent and no longer willing to play for the badge. Valencia would do well to get a facelift with new leaders who embody the club's values and keep the team united.
Trust in youth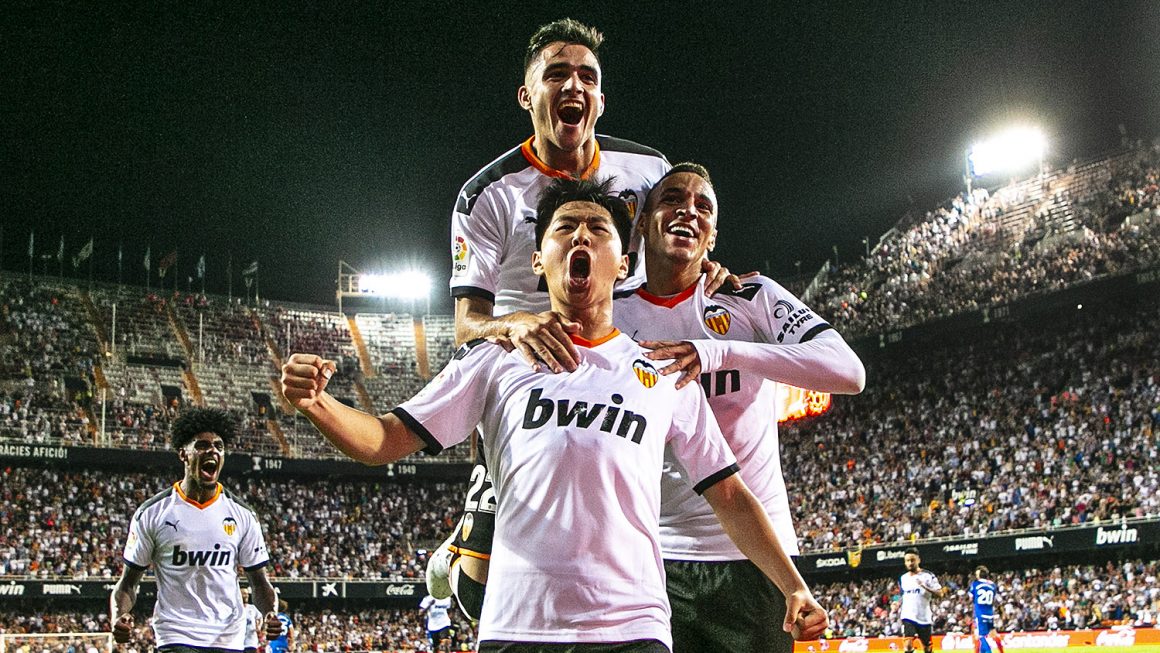 Celades had left a good foundation to do just that. He trusted in Valencia's academy. Ferran Torres announced himself to the world with an explosive year, and Lee Kang In, Vicente Esquerdo and Hugo Guillamon were regularly fielded.
The new season can build on an academy spine from back to front: Jose Gaya and Guillamon in defence, Carlos Soler in midfield and Lee in attack. Add to that exciting academy stars like Adrian Guerrero and Yunus Musah, and Valencia would be looking at a youthful homegrown first team.
This is the way forward. Competing against swathes of oil money and Russian oligarchs is not sustainable. And in light of Manchester City's farcical Champions League ban overrule, it is delusional to think that Financial Fair Play in Europe can still be enforced.
Patience
But while the kids may be all right, investing in youth does require patience. Valencia may not be able to reclaim a top 4 spot and return to the Champions League immediately. Eleven years sandwiched our last two Copa del Rey wins, and we saw numerous talented players come and go without winning any silverware during that period. Another lean spell could be on the cards.
Yet as Los Che take stock of the sobering reality ahead, we must acknowledge that this season has provided moments to savour, such as the wins against Barcelona, Chelsea and Ajax. There is still some fight left in the Bats.
As Valencia enter a summer of upheaval, which lasts 8 weeks until the new season begins, fans can look forward to an exciting rebuild that will hopefully bear fruit in time to come.