Andrea Esteban's 1st ACL tear rocked her world. Then came another. And another. By the time she was forced to retire at 23 in 2019, the former Valencia CF Femenino striker had suffered 5 tears and had gone through 11 surgeries for other related injuries.
She held out hope for a return, but her years-long injury nightmare meant it was time to say goodbye to the sport she has played since she was 6. The once promising Spanish talent had barely played for Valencia since signing in the summer of 2017.
"It was difficult (to accept) because when you start playing, you don't expect your career to end so early," she shared with Batzine in an exclusive interview. "My dream as a kid was to become a professional football player. Imagine when you reach the 1st division, get injured and have to just quit."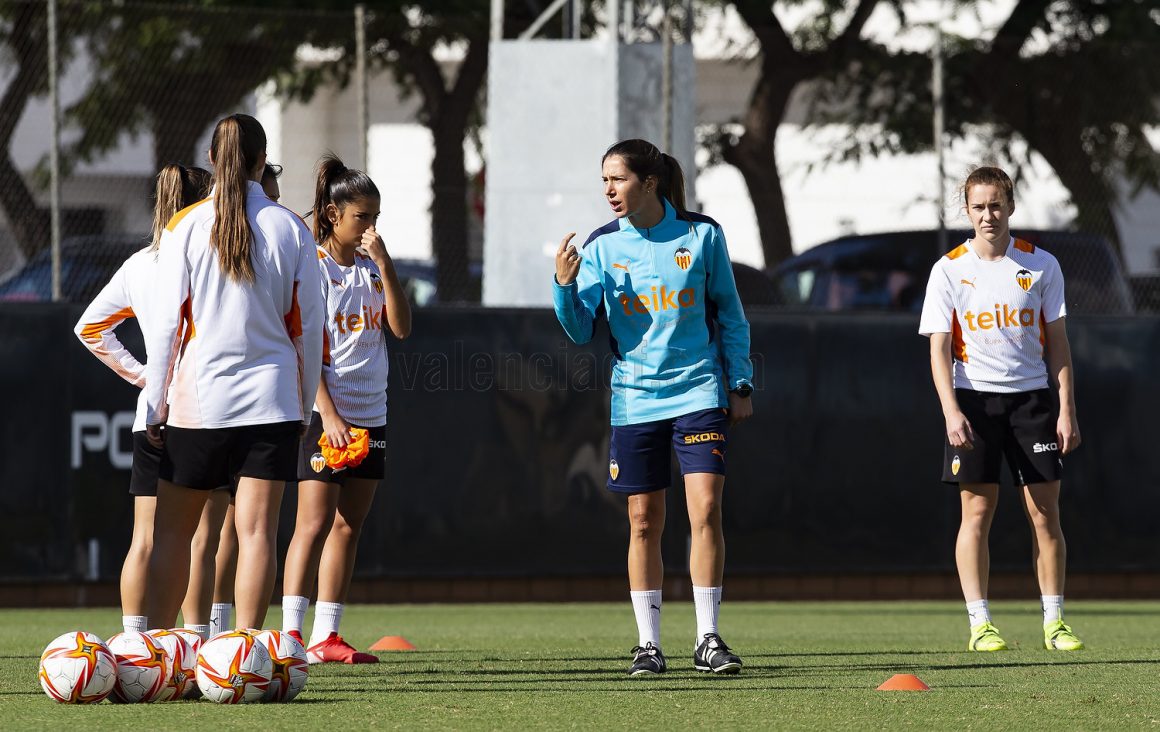 But dreams don't die that easily. Today, she lives football in a different way – she has swapped her boots and shin pads for a whistle and a tactical whiteboard. The 25-year-old was promoted to head coach of VCF Femenino this season after securing her coaching licenses. She also had a stint as assistant during the previous campaign.
"It's something I expected to happen at 40 but obviously the future came sooner than expected," explained the Teruel-born Esteban, who holds a degree in physiotherapy and a master's in rehabilitation. "Football is my life and if I had quit for good, it would have been harder (to deal with) than being a coach."
Her premature end as a footballer has ironically helped her understand her players better. She has competed professionally, faced and recovered from serious injuries, trained as a physiotherapist and became a first team coach. This journey defines her life, she added.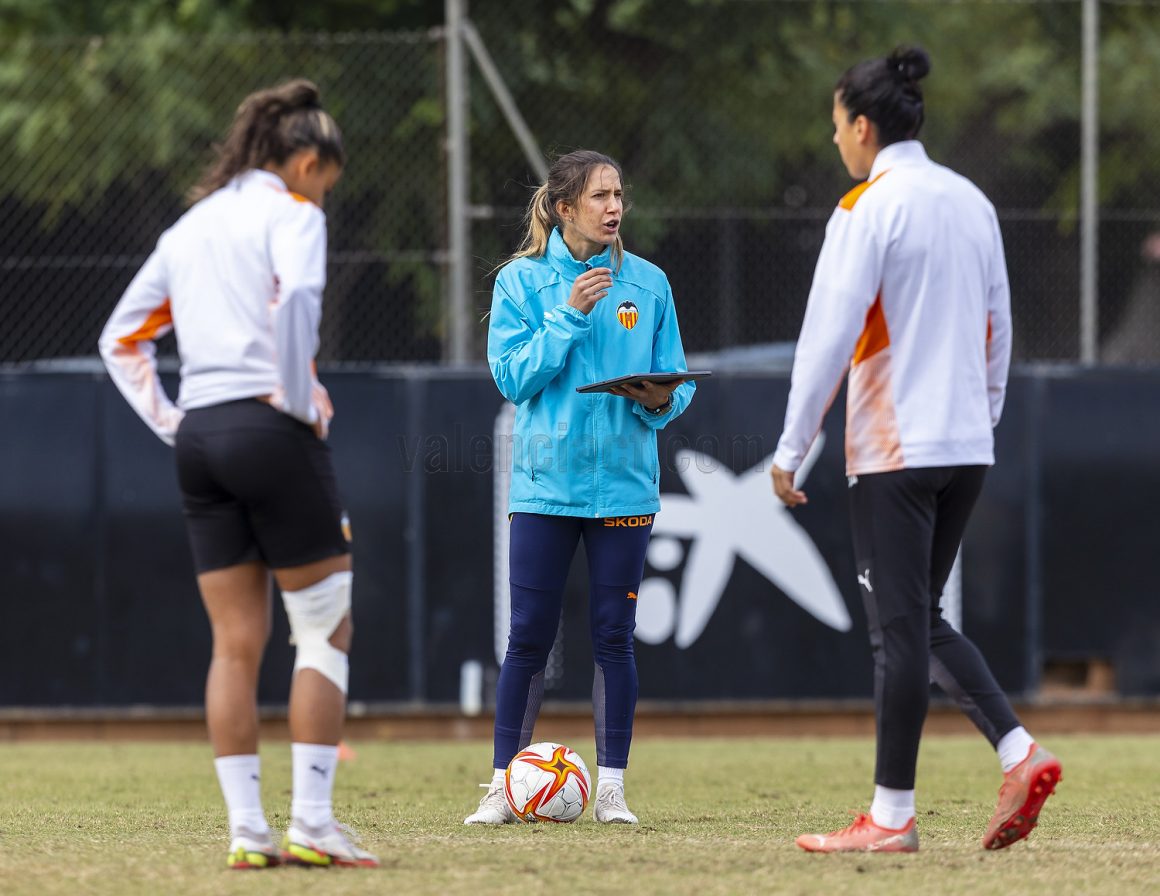 Leading a Primera Iberdrola – the women's 1st division – team at an age where most players are about to peak is unusual. For one thing, her captain Marta Carro is 5 years older. But it is something she embraces. After all, her elite mental fortitude has been moulded since 14, when she made her top flight debut with Levante.
She now needs to summon all that and more to reverse her side's fortunes. VCF Femenino are languishing in 13th in the 16-team league after 11 games. They finished 9th out of 18 teams last season.
"I'm trying to focus on the performances and not the result," said Esteban. "We are embracing our identity day to day and if we do things well, we will get closer to the results we want."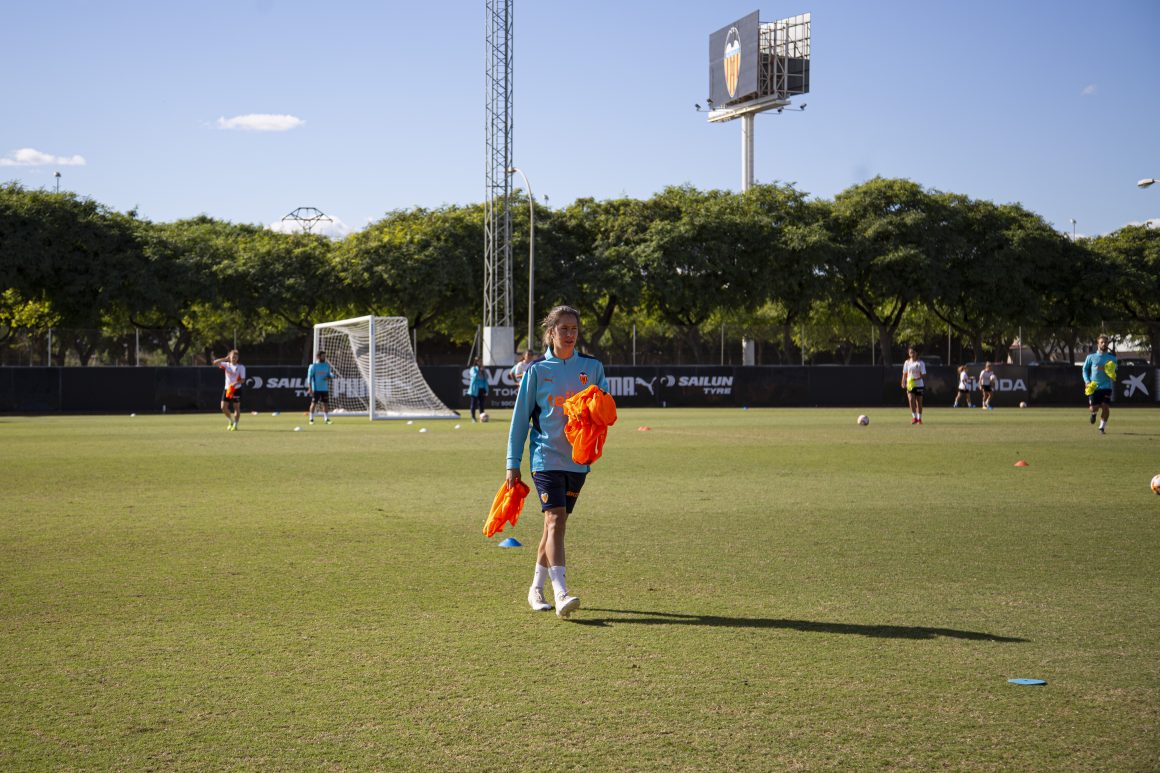 She is blazing a trail for aspiring young female coaches. With the girls' football setup integrated with Valencia's academy, she is also a role model for the club's future stars. And she is not afraid to make mistakes while doing so.
"Age is just a number on your identity card. Every day is a challenge and you've got the same rights to make mistakes at 23 and 60."