Every year, a whopping 40 metric tonnes of tomatoes are hauled down by truck to small-town Bunol. Talk about saving for a rainy day.
La Tomatina takes place annually on the last Wednesday of every August in Bunol, a village 40km away from Valencia, Spain. With a forecast of about 20,000 participants, the world's biggest food fight is nothing short of unique and downright wacky.
It all started in 1945 when a fight broke out among some youngsters at another festival. A nearby vegetable stall unwittingly became the supplier of ammunition as people resorted to hurling tomatoes at each other.
For some reason, this stuck (pun unintended). The food fight was revived at the same time the following year, with an on-off schedule during the 1950s until it was finally reinstated in 1957 due to massive public protests (Hint: a funeral for a huge tomato was involved).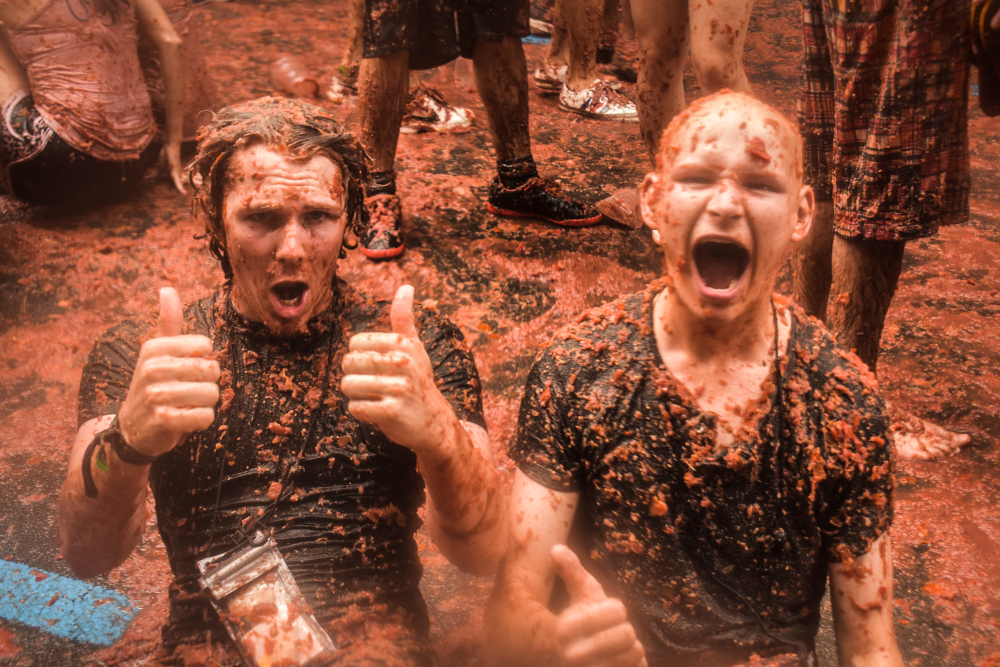 Here's how the show goes down.
At 10am, a jamon (Spanish cured ham) is placed atop a greasy pole before participants have to compete and claw their way up, Mulan-style, to get it. Once a victor emerges, a starter pistol goes off. Cue the chaos.
It really doesn't get any simpler than a tomato fight. If you're wondering if you need to prepare in advance for the special day, you technically don't. Gear up or dress down – your choice. All you really need is your zest.
Cliche as it is, all work and no play makes Jack a dull boy. The frivolity lasts for a good hour before the fire department is called in to clean up a sea of red. And because tomatoes contain citric acid, a natural antiseptic, the ground is left cleaner than it was before after the pulp has been cleared. It kills two birds with one tomato.