I'd never been a football fan until of late. My only exposure, like most non-followers, had been to the FIFA World Cup. The event was generally worth watching because of the high-stakes play and the gathering of nations.
I remembered staying up as late as 4am in Singapore to catch a match, to see if the team I picked had won. Alas, once the event was over, I switched off the television for good. I never watched a Premier League match, a LaLiga match or anything else. The excitement and allegiance I had during the World Cup was immediately buried.
The reason was simple — I didn't really want to sink so much time into the sport, especially since kick-off times in Asia were often in the wee hours. The "beautiful sport" just didn't feel like it was worth my time.
But as fate would have it, work sent me straight back to the fray a few months ago. Tasked with doing some writing and graphic design for Batzine, I grudgingly got familiar with Los Che. I started by looking into the club's history and the individual players, so much so that I think I am as knowledgeable about the club as most hardcore fans.
This escalated to watching match highlights. I was thrilled by the 2-2 draw against Chelsea, the 4-2 derby win against Levante, and of course, the victory against Ajax Amsterdam which secured the team a place in the Champions League's knock-out stage.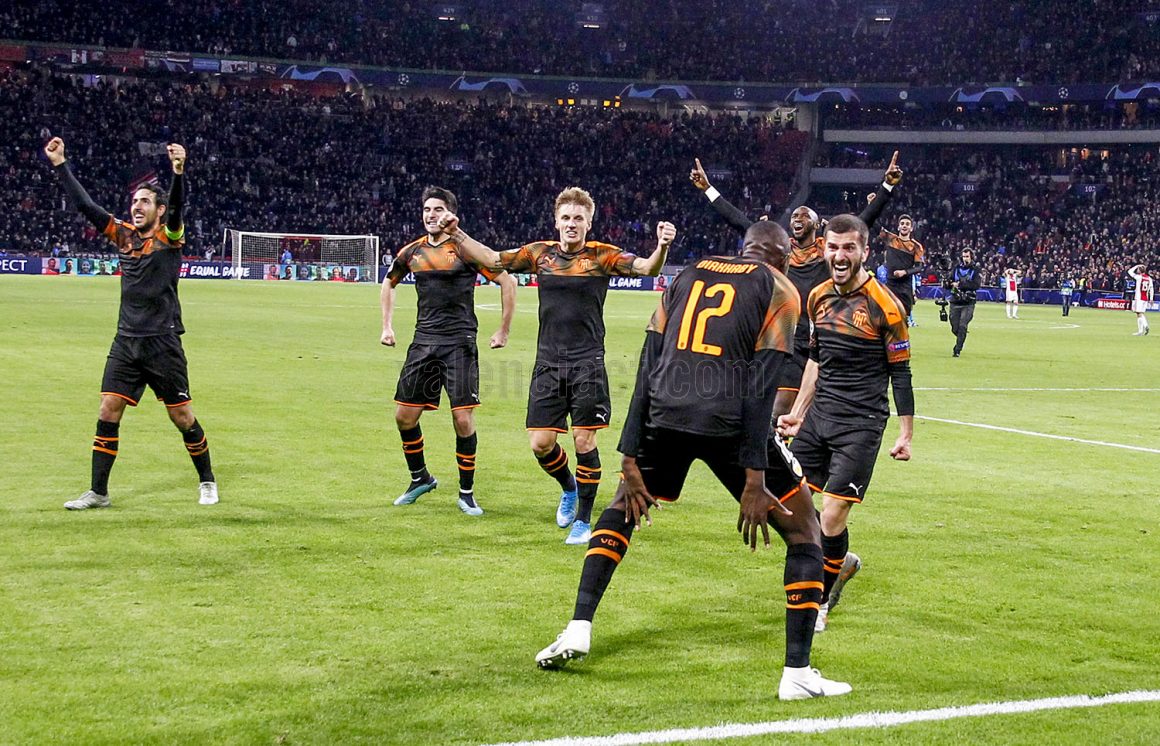 That was the match which really got me addicted, because up until then, I wasn't sure about the club's potential. Seeing their conviction in that crucial match, and emerging top in their group, that fuelled me. So I thought it was time I sat down for a full match.
The first game I saw was the one where they pulled a daring win against Barcelona, putting Lionel Messi to shame. That was what I liked about the team. Their camaraderie and perseverance were admirable. They never shied from a challenge and always stood tall even in intimidating match-ups.
These qualities could be seen in my favourite players: Dani Parejo, who has consistently appeared on the field without a complaint; and Gabriel Paulista, whose fiery passion for his friends and team is simply infectious.
Both, and other players in the club, were rejected by bigger clubs like Real Madrid and Arsenal. But they have nonetheless proven themselves against naysayers. They won the Copa del Rey last year, and have made a spectacular recovery this season after a turbulent start with a change of coach.
I have also grown to appreciate the Spanish commentators. I feel that their enthusiasm for the game is reflective of the country's passion for football, as well as the atmosphere around the sport itself. The sense of community and togetherness, no matter a win or loss, feels great to immerse in.
I am thus proud to join the chant, and I hope more do too: Amunt!
Colin Koh is a staff writer for Batzine. He is also a graphic designer and video editor, producing content for the site.
The views expressed in this article are the writer's own.