Cadiz (2)
Valencia (1)
Juan Cala 14′
Marcos Mauro Lopez Gutierrez 88′
Kevin Gameiro 19′
When will football ever learn that racism has absolutely no place in the game?
Forget the 3 points. Forget the targets for the season. Forget the football. Incidents like this transcend the game itself. Tonight's match will be remembered more for the events that unfolded on the pitch, rather than the football played. It was a disgrace with what happened to Diakhaby in the 36th minute, when he was allegedly on the receiving end of a racist remark from Cadiz's centre back Juan Cala.
With the game tied at 1-1, Valencia rightly chose to walk off. Captains Jose Gaya and Gabriel Paulista flanked Diakhaby as they went down the tunnel. As the rest of the squad followed, it was a splendid show of solidarity. Well done team.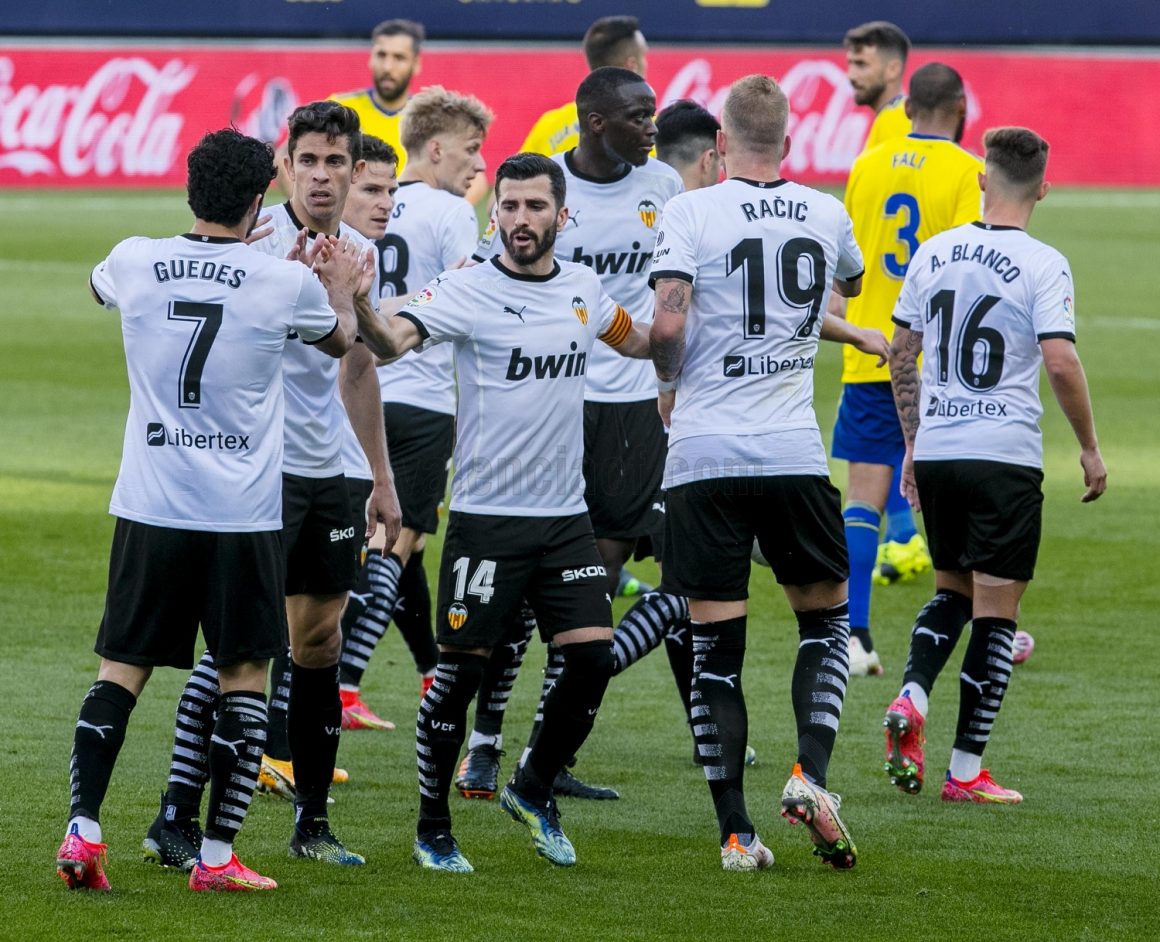 But at Diakhaby's request, the game resumed after 15 minutes. Valencia's Twitter feed reported that the team had decided to continue "to fight for the honour of the club". Hugo Guillamon replaced the Frenchman as play resumed.
It was astonishing that Cala was allowed to remain on the pitch. Cadiz rectified this by taking him off at half time. After that, the game largely felt like an afterthought.
The match had actually begun brightly for Los Che as we forced 4 corners in the first 5 minutes. But Cadiz delivered a sucker punch to our guts. Shocking miscommunication between Paulista and Jaume Domenech allowed match villain Cala to steal in and nod home a deflected cross. It was especially appalling from Paulista, who shied away from contesting for the ball.
But it was Easter Sunday after all. Valencia came back from the dead just five minutes later, courtesy of Kevin Gameiro. Goncalo Guedes's beautifully weighted through ball meant that all the Frenchman had to do was simply nudge it into Cadiz's goal. Finally, our first away goal in three matches.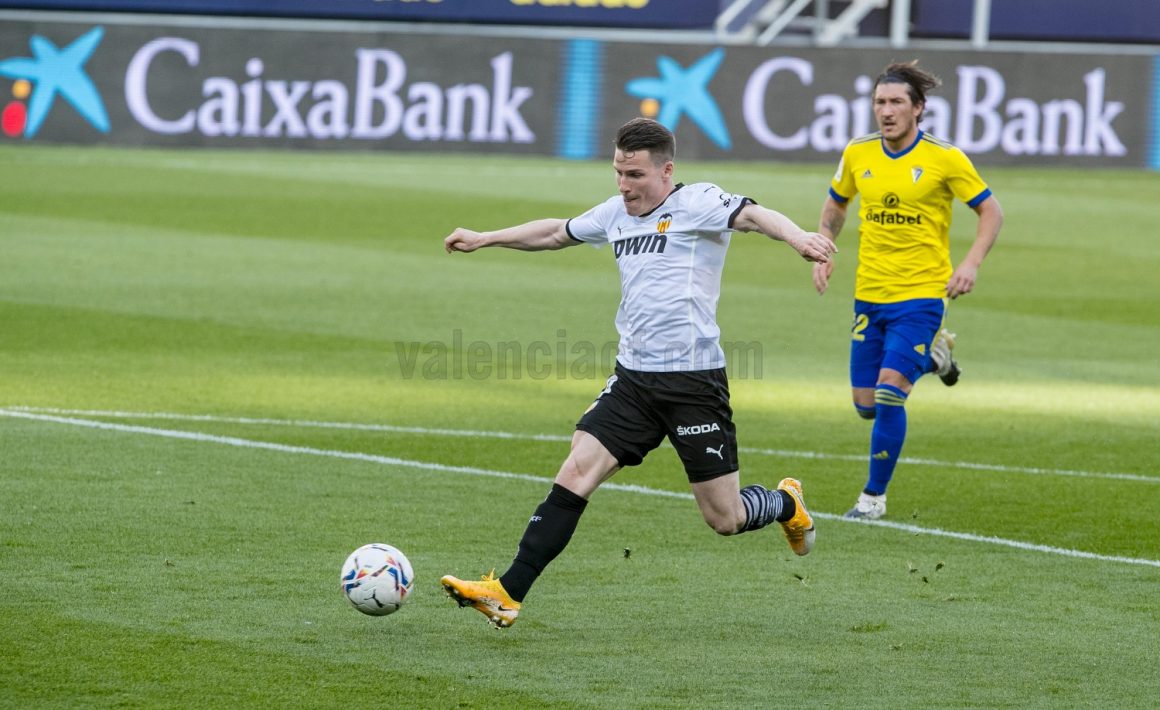 Valencia, fueled by the injustice suffered to Diakhaby, came out intent on destroying Cadiz in the second half. Unfortunately, our profligacy in front of goal proved our biggest downfall. Such were the number of wasted chances that we lost count. Racic's long range shot, Vallejo's cute flick, Cheryshev's volley – we should have been given Cadiz what they thoroughly deserved.
Instead, the home side taught us a lesson in clinical finishing. With only their second shot on goal, they bagged a late winner when Marcos Mauro's header flashed past Domenech.

With four away defeats in a row for Valencia now, it's imperative that we arrest this hapless run of form away from the Mestalla.