Valencia (4)
Eibar (1)
Goncalo Guedes (3′, 49′)
Carlos Soler (19′, 30′)
Bryan Gil (38′)
What a game to welcome fans back! Four fantastic goals scored for us at Mestalla, right in front of 5,000 lucky ticket holders. They cheered, they applauded, and they roared with joy each time we found the net.
With confidence boosted by the roaring fans, Los Che were able to secure an easy 4-1 victory against Eibar in the last home game of the season.
It was perhaps then fitting that Carlos Soler — Valencia's best player this season — showed the fans just what they have been missing all season. Pulling strings from the midfield, he bossed the centre from the starting, releasing Goncalo Guedes down the left.
Having beaten 3 defenders, Guedes was free to slot the ball into goal, sending the crowd into raptures. It was a scene that was so dearly missed all season and it was only 3 minutes in.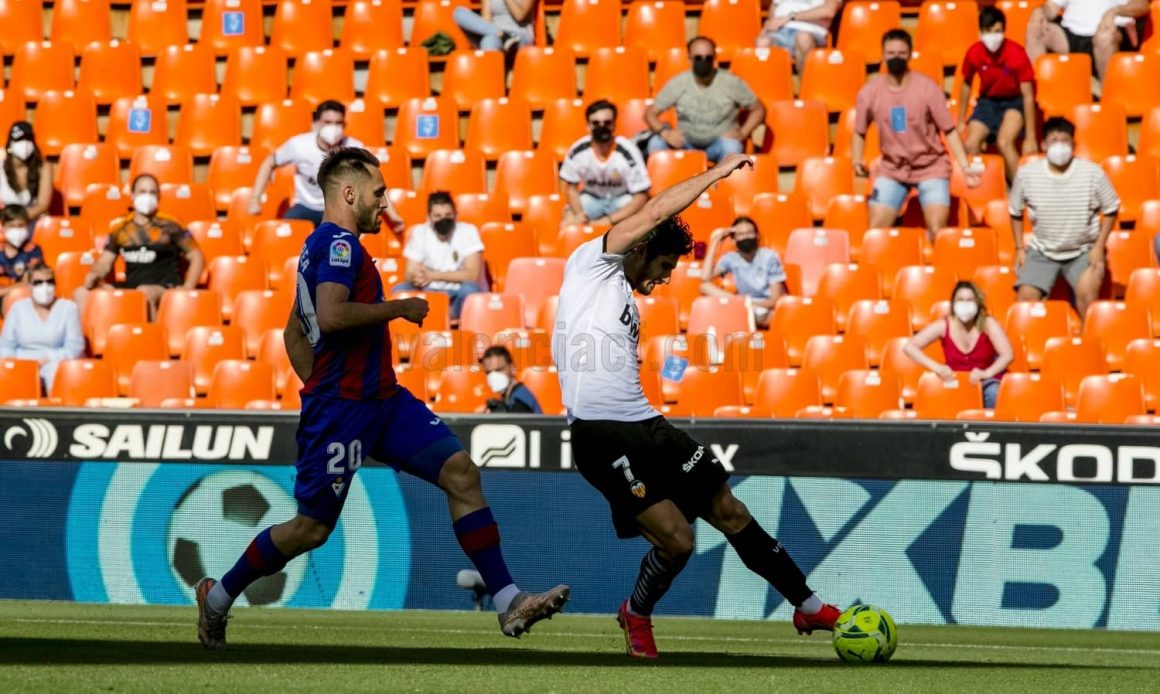 Another celebration was in order just 15 minutes later, when the roles reversed. Guedes from the left to an unmarked Soler in the box. The net rippled and the stadium shook with noise, all those in attendance creating the illusion of fully-packed stands. And if it took just 5,000 fans, imagine what a full Mestalla would have done for us.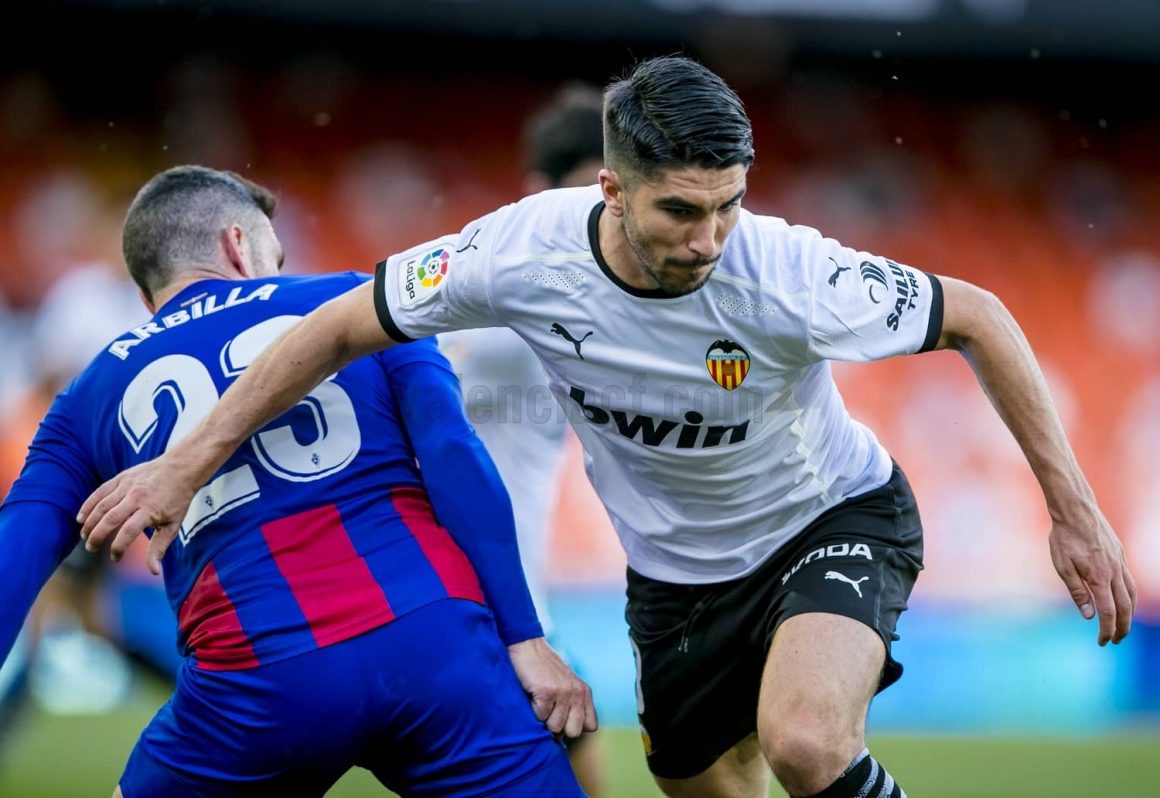 Our 1st-half blitz continued just 10 minutes later. Captain Jose Gaya exploited the left side of the pitch, running down the full length, before crossing into the box where Soler lunged forth and sealed his brace. Unbelievable. Three goals in the 1st half — the first time we have pulled this off this season.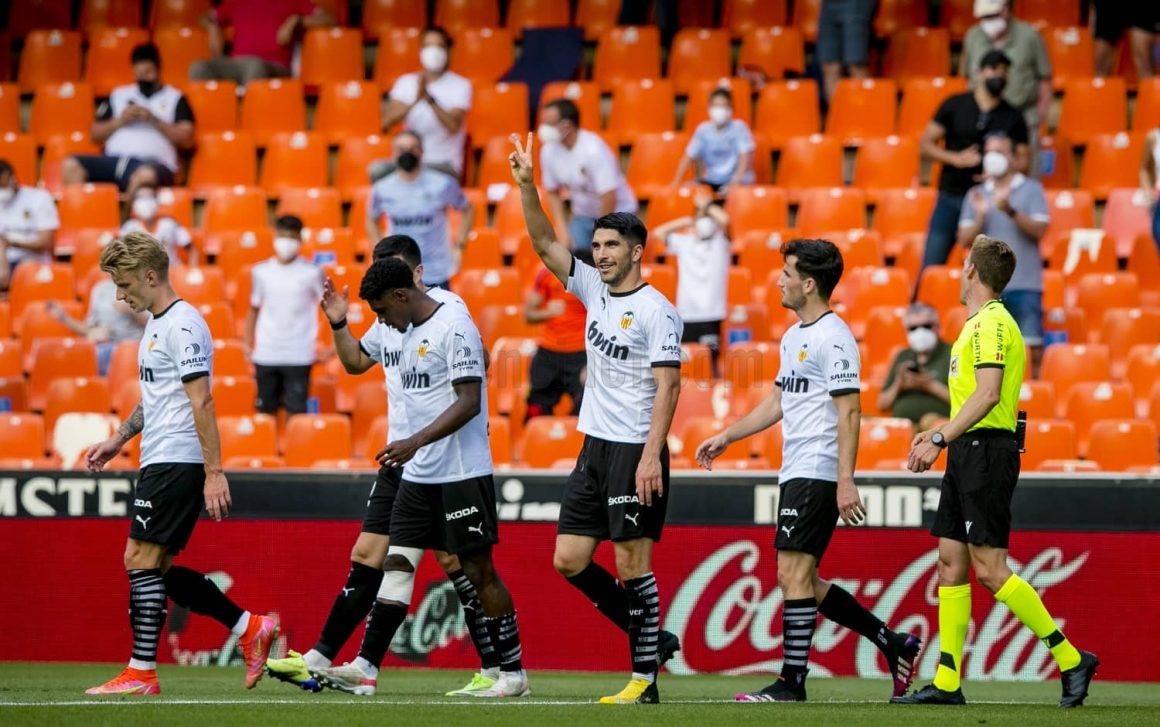 The only hiccup for us occurred at the 38th minute, as Bryan Salvatierra scored just minutes after being brought on. A messy scrap in our box allowed the 20-year-old youngster to scramble the ball in. They were never able to get past Jasper Cillessen again, who even managed a goal-line clearance just minutes later with a crazy kung-fu kick.
The 2nd half began in similar fashion to the first, with another early goal. At the 48th minute, Thierry Correia opted for a route-one approach, launching the ball towards Maxi Gomez upfield. The Uruguayan drifted into the right flank, before sliding the ball into the box for Guedes to net his own brace and his 5th league goal for the season.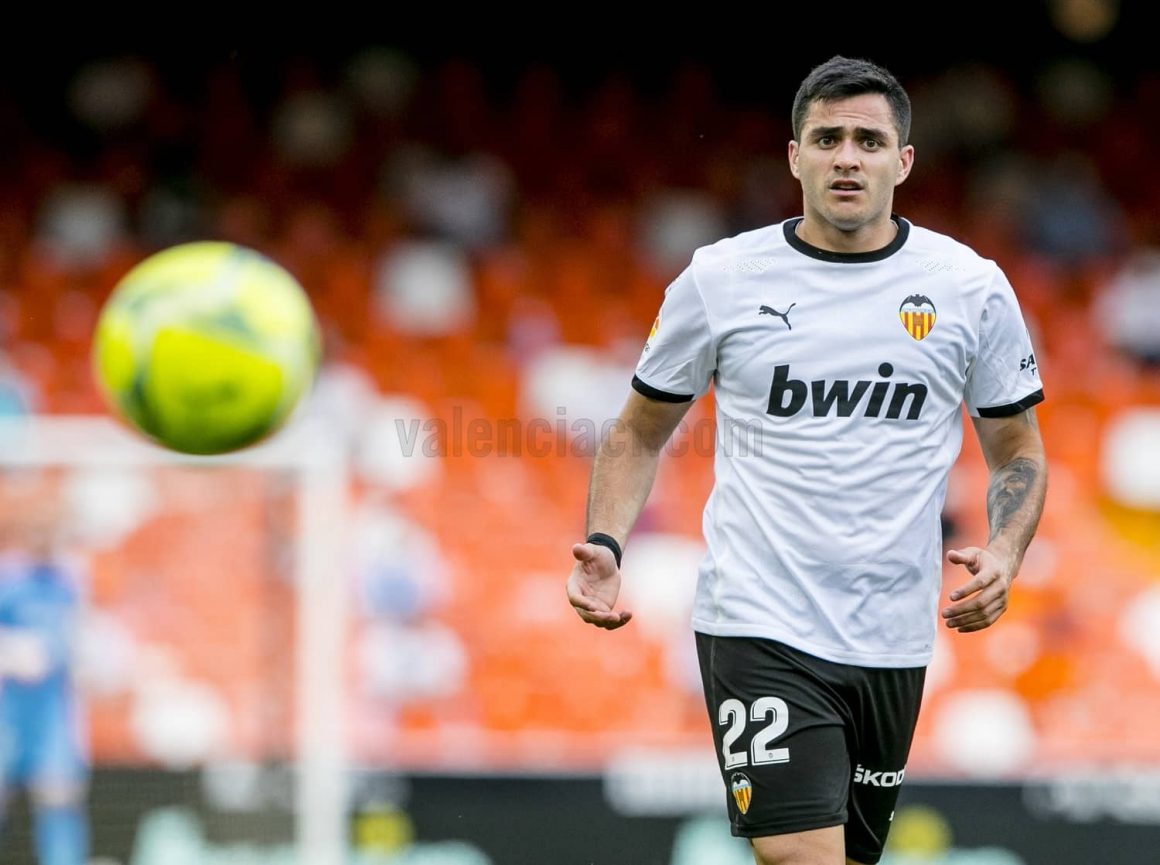 The 4-1 bashing was cathartic and put us comfortably in mid-table. For Los Armeros, the loss ended their hope of staying up.
The uptick in performance was noticeable after Gracia departed. Voro – read our profile of him here – was a key factor and the players have clearly rallied around him. But more significantly, our players have found belief again. The zip in movement, the commitment to each tackle and a passion to play were all across the pitch today.