There is a famous picture of a bruised and bloodied Salvador Gonzalez Marco that seems like he is emerging from a war zone rather than a football pitch. Flanked by two medical personnel, his white jersey is covered in streaks of blood dripping from his battered face. The defender had broken his nose while attempting to head the ball, after an opponent's boot smashed into his face.
An incident like this today would have definitely warranted a substitution for fears of a concussion. But not in those days. Although nearly knocked unconscious, the player who is better known as Voro nonchalantly waved off the incident. "I just carried on playing after they treated me, it was nothing too serious," said the 56-year-old in an exclusive interview with Batzine.
Tough, fearless and tenacious, that moment was a perfect encapsulation of a player whom former Valencia coach and legendary footballer Alfredo Di Stefano once said ate "screws for breakfast."
With almost 250 appearances to his name, the centre-back was Los Che's defensive lynchpin for eight seasons. Known for his aerial ability and reading of the game, he played a key role in a team that turned Valencia from a second division side into a LaLiga force in the late 1980s and early 90s. The Spaniard also represented his country at the 1994 World Cup.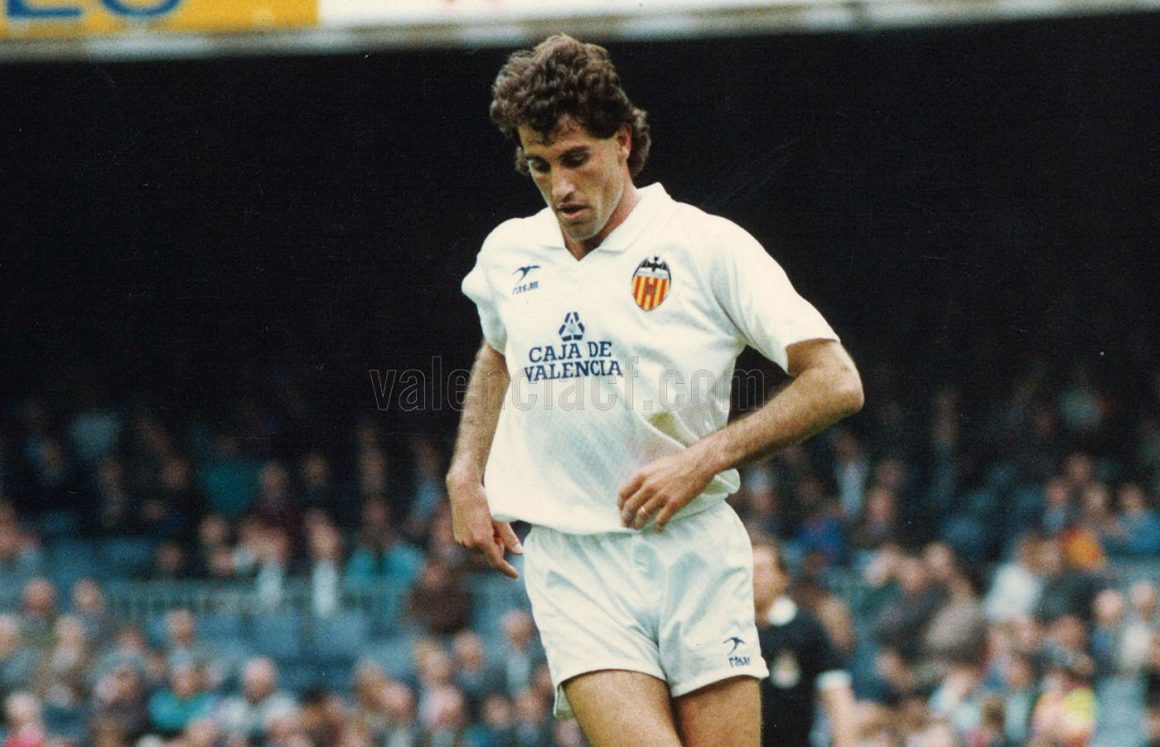 Born in the small town of L'Alcudia just 35 minutes drive away from Valencia, Voro came through the club's academy. "I lived with the ball. I went to sleep thinking of it. I only focused on football, football, and football," he said with a laugh.
This single-minded determination led to his first team debut at the Mestalla in the 1985/86 season at the age of 21 – a moment which he considers one of his best footballing moments.
"It was the ultimate dream for a young player from the Valencian Community to play for a team in Valencia. To me, it had just seemed impossible to play in the first division."
After eight years, he moved to Deportivo La Coruna, before finishing his playing career with Logrones in 1999. But the Valencian in him never left, as he returned to his boyhood club to work as a match delegate for the first team, then as a manager in charge of the administrative tasks for the players. He has stepped in as caretaker manager of the team five separate times when the club fell into crises – a role he has returned to once more when the club sacked Albert Celades three days ago.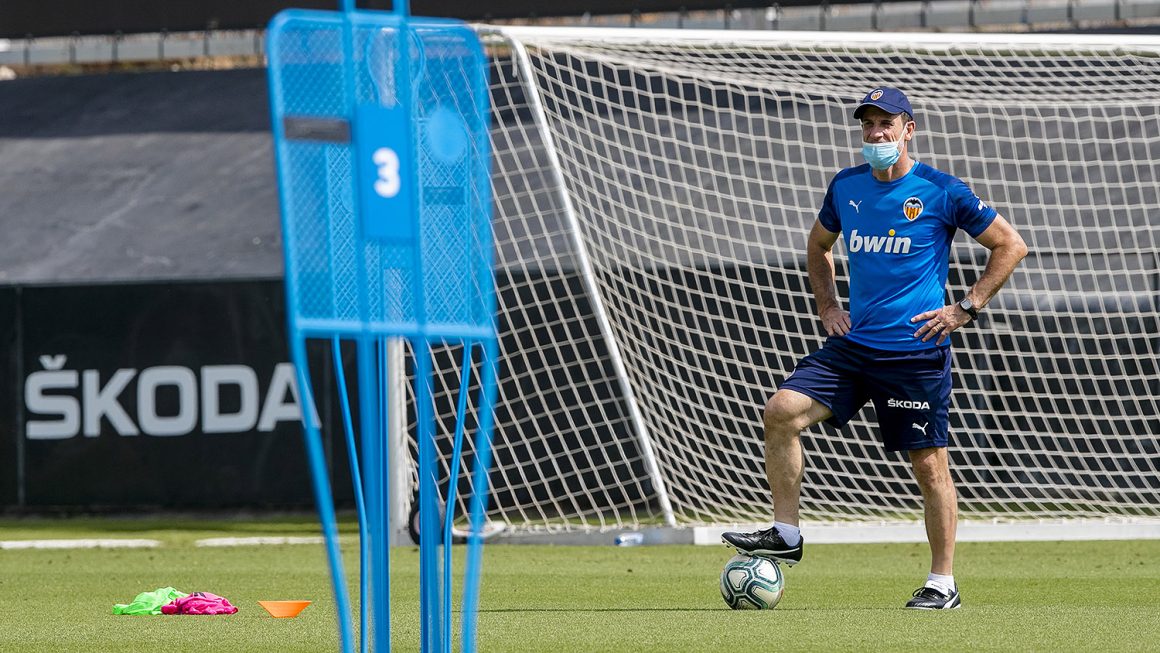 But to the long-time Valencia fan, the job position or prestige do not matter. He simply wants to serve. "I am a club man. I'm from Valencia, I have a family in Valencia, and my club is Valencia. The decision was easy – I just want to be here," he said.
*Batzine conducted the interview in January.