When Valencia last faced Chelsea, Marcelino had just been dismissed. The forecast for the club: showers and thunderstorms. But it has been sunnier than expected on the east coast, an optimism driven by the team's faith in youth. Los Che are now playing better football and showing greater spirit, most recently characterised by a series of important late goals.
Ferran Torres (aged 19), darling of both club and country, and a scorer of a late breakaway goal against Granada, leads the charge.
The prodigy, who has been with Valencia since he was six, is flanked by Carlos Soler and Lee Kang In. Soler, only 22 years old, is already a first-team regular who has notched over a hundred games for the club. Lee, just 18, scored against Getafe in his first start for the first team. Both Torres and Lee enjoyed international success over the summer: Torres scored a brace in Spain's European Under-19 Championship final victory, while Lee was awarded the Golden Ball for guiding South Korea to second place in the FIFA Under-20 World Cup. There's also Jose Luis Gaya, who is proof that talent will be given time to shine. At 24, he has over 200 games under his belt.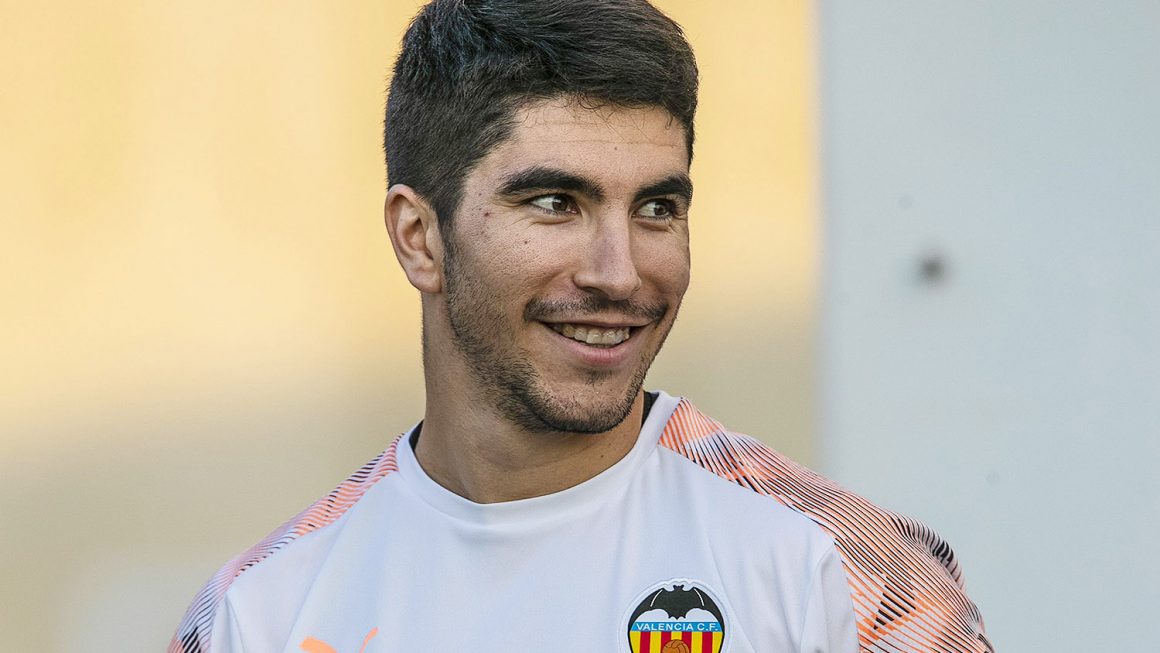 This Wednesday, Torres and his amigos meet Chelsea again. The Blues will turn up at Mestalla with their own army of academy graduates. Fiyako Tomori (21), Callum Hudson-Odoi (19), Mason Mount (20) and Tammy Abraham (22) were freshly capped by England this year. Ruben Loftus-Cheek and Andreas Christensen (both 23) are currently injured but remain in the first-team rotation. Recce James (19) awaits his chance. Together, they are the faces of a rejuvenated Chelsea team who had strung together seven straight league victories before the weekend's narrow loss at Manchester City.
Yet despite the praise lavished on both Valencia and Chelsea for thriving with homegrown talent, questions remain: Is this a concerted and conscious effort by the clubs to give youth a chance, or is this simply a happy marriage of convenience? For Chelsea: is the current state of affairs little more than a fortuitous function of their transfer ban?
Ajax's charming run in the Champions League last year has shown the value of youth. Players of a younger age were naturally the perfect demographic to execute Erik ten Hag's energetic brand of football. Positive performances under the spotlight served as advertisements for academy products. Over the summer transfer window, Ajax pocketed almost €210 million in player sales, including €85.5 million from "auctioning off" Matthijs de Ligt. For a club whose transfer philosophy is premised on the cycle of selling and re-investing, its academy is the only answer.
But Chelsea and Valencia have ambitions beyond being mere football factories. Could the clubs simply be re-evaluating their priorities in the face of de facto duopolies in their respective leagues? Could it be that at this point, Chelsea and Valencia simply have nothing to win and nothing to lose?
To think of young players as a "last resort", though, would be a severe discredit to them. Neil Bath, head of youth development at Chelsea, has echoed this sentiment: "People have been very quick to say the transfer ban has left [Lampard] with no choice but these players are in the team because they deserve to be." The fact that Tammy Abraham is consistently picked over the more seasoned Olivier Giroud and Michy Batshuayi suggests that there is truth to this.
Similarly, Miguel Angulo, coach of Valencia's Under-18 team, recently shared in a Batzine exclusive that bringing youth through is in the club's DNA: "Every year, players have the chance to prove themselves in the first team." It should be no surprise that an academy that counts Raul Albiol, David Silva, Isco, Paco Alcacer and Juan Bernat among its alumni would be capable of promoting a next generation of stars.
Whether or not Torres and company live up to the hype remains to be seen. For every thrilling run, a frustratingly silly sending-off lies in wait. Such unpredictability is part of the beauty of football, and part of the endearing allure of youth. One thing I will say for certain: You may not win anything with kids, but you sure can win hearts.
Marcus Ho is an avid football fan from Singapore who enjoys writing about the sport. A lawyer by day, he builds fantasy football squads at night. Marcus counts watching Los Che at the Mestalla as one of his finest matchday experiences.
The views expressed in this article are the writer's own and do not represent Batzine's.