It is an entirely different world in Valencia when night descends on this Spanish city. Before you head off on your after-dark adventure, check out our picks of the best nightlife areas in the city!
El Carmen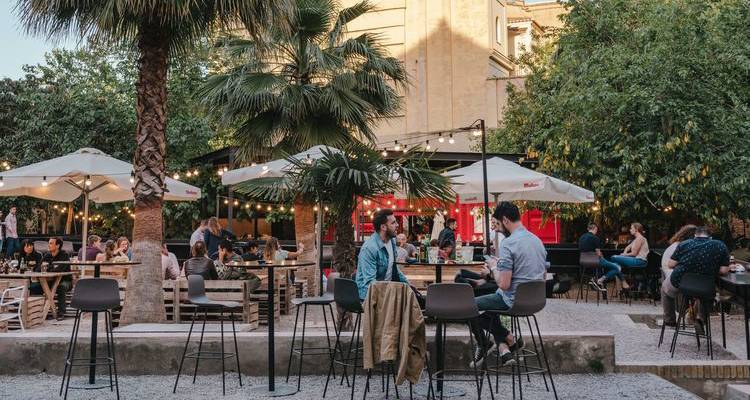 Clubs, bars and cafes – El Carmen is the best place to get a full blast of the Valencian nightlife. Expect a smorgasbord of nightspots from chill cafes to rowdy clubs and bars as you take in the breathtaking night view at the Plaza del Tossal. Whether you are looking for a simple glass of cocktail or a fun night out at a trendy bar like Radio City, there's something for everyone!
2. Supper spots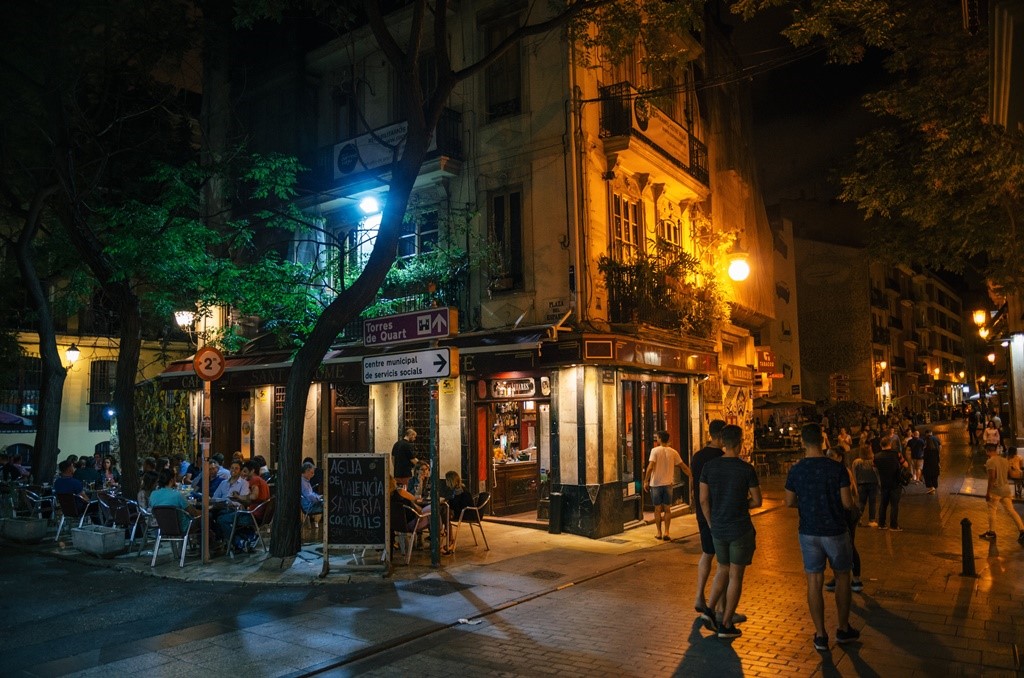 Feeling hungry after a wild night of dancing ? Don't fret, because Valencia has plenty of late-night food joints to satisfy your midnight cravings. Try Maria Mandiles for some rustic local fare, or El Horno de los Borrachos (The Drunk's Bakery) for some sweet pastries.Better yet, why not sign up for a tapas tour to get the most out of your experience? From Clotxinas (steamed mussells) to bunuelos (a sweet dessert made of pumpkin and fried dough), tantalising dishes await!
3. An outdoor film festival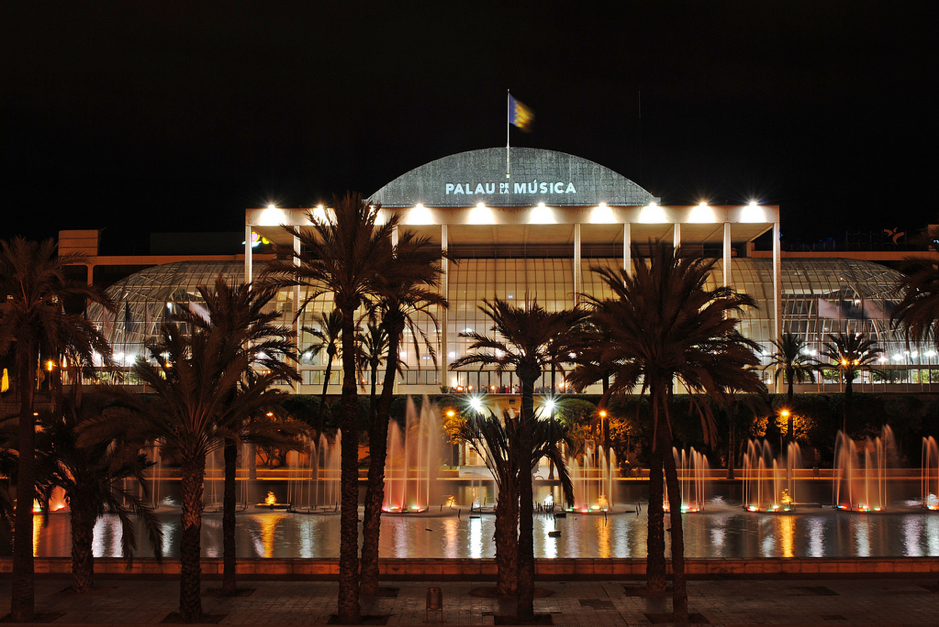 Valencia's sweltering summer has everyone heading out only after the sun sets – which means that the city only really comes to life at night during this season! If you're visiting, get your popcorn ready because it is also film season. Outdoor film festivals are a great hit with the locals, featuring everything from the old classics to Spanish short films. You're in for a visual treat.
4. Benimaclet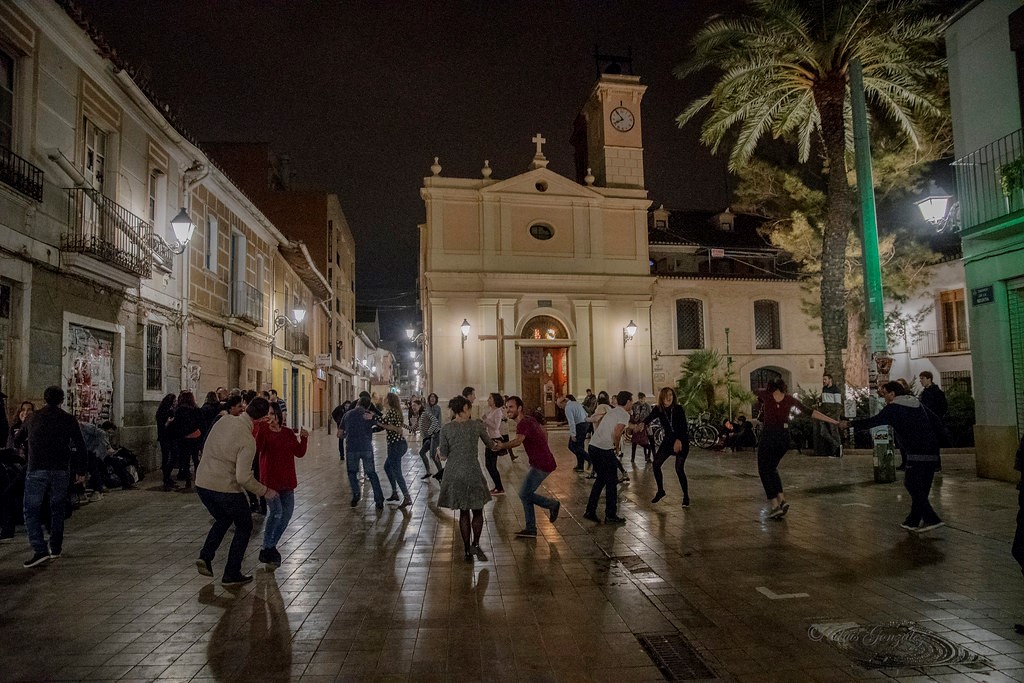 Quaint café by day, booming bar by night. Within the lesser-known district of Benimaclet lies an extensive array of quirky cafés that transform into drinking hotspots when the sun goes down. One of them worth noting is the Kaf Café. This local hot spot is known for serving as an exhibition space and library by day and a dinner and drinking area by night.
5. Marina Beach Club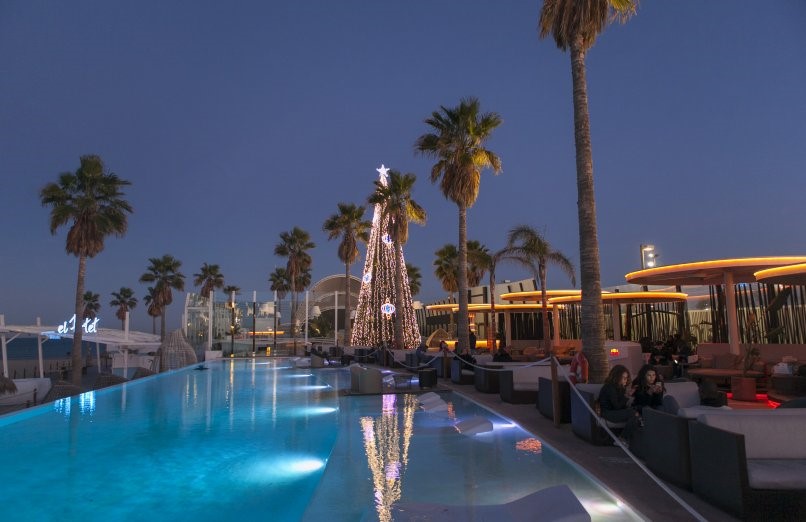 Wouldn't it be nice to take in the sunset as you soak in that gorgeous pool? The Marina Beach Club will end your day on the perfect note, as you enjoy the cool sea breeze with a cocktail in hand. Featuring a restaurant, lounge and club, you'll be spoiled for choices!
Wherever you choose, one thing's for sure — you'll always be in for a good time in Valencia.