Blue skies, fresh air and sunshine. Valencia's weather is perfect for outdoor enthusiasts almost all year round. And with dedicated cycling paths leading to major landmarks, it's no surprise to see citizens and tourists alike pedalling towards the best spots in town.
One of the most scenic routes in the city is a 10km stretch along the Jardin del Turia, the biggest urban park in Spain. It was created when the government redirected the river Turia after a disastrous flood in 1957 that damaged buildings, including Mestalla, and claimed 81 lives. Today, the old riverbed is a thriving garden filled with lush greenery and a hubbub of activities.
Of course, Batzine took a break from football and explored Valencia city in all its glory on a lovely day. There are 2 main options to secure bicycles: bike sharing service Valenbisi or bike rental shops. We chose the latter as it made more sense for a day rental. Off we go!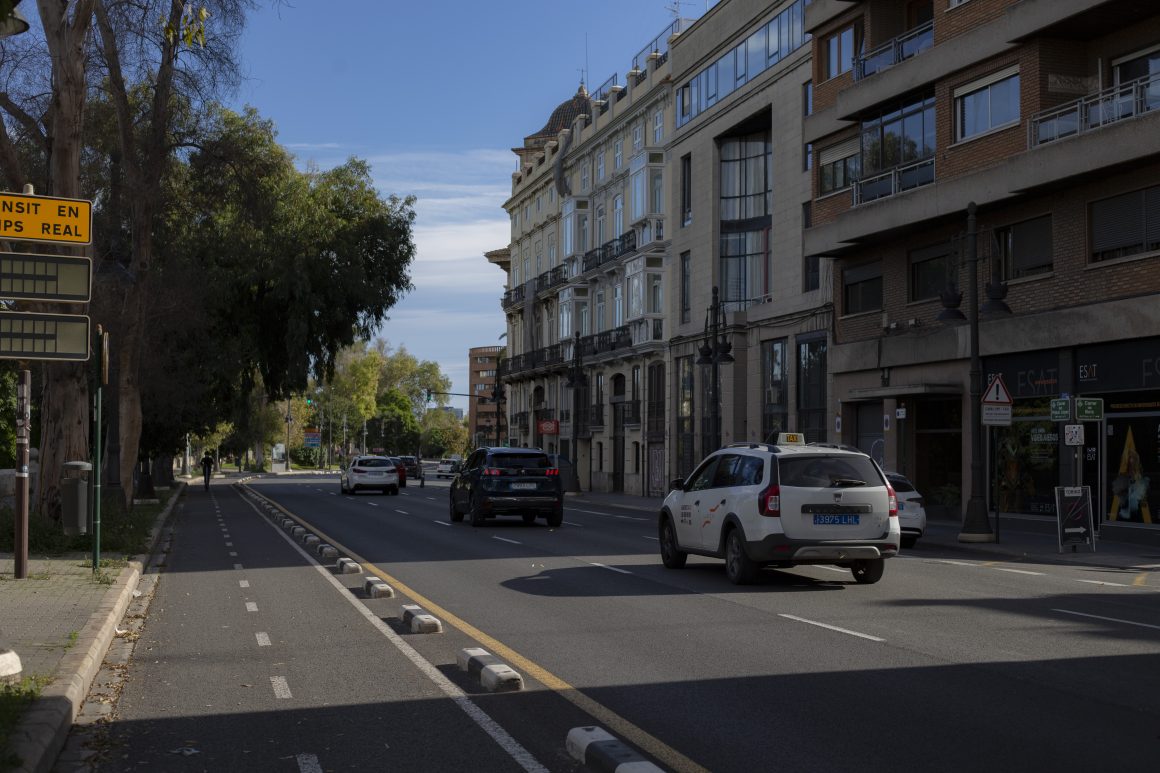 The adventure begins
Getting a bike is easy. Valenbisi stations and rental shops are all over the city. You can find them in Ciutat Vella – the old town – or in neighbourhoods like the hip Ruzafa. We got ours from Ruzafa Bike Rent at an affordable 7 euros for a full day. Before you begin, ensure you have enough food and water for the trip.
Immediately, we were able to follow a path that connected to the Jardin del Turia, riding alongside vehicles but from the relative safety of a separated lane. An amalgamation of sights and sounds will greet you once you hit the bridges – there are many linking both sides of the snaking park. There are 2 ways to explore: cycle at road level, or head down into the park via ramps at every bridge.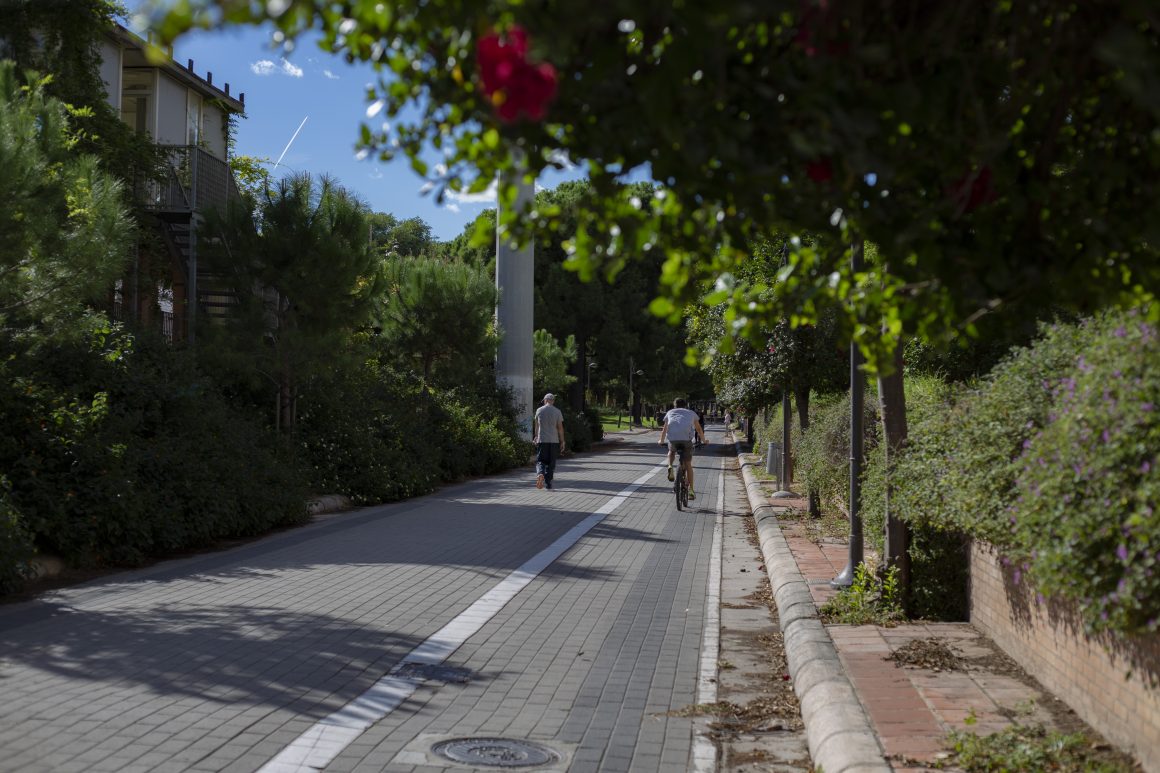 We chose to descend and rode northwest towards Bioparc Valencia (the zoo). If you're a fan of nature, this is the place to be. Acres of green grass dominate the landscape, with enough space to maintain safe distancing during this pandemic.
You will pass by beautiful architecture in the form of the Palau de la Musica de Valencia, a musical venue, and stunning bridges like Pont de les Flors, Pont de l'Exposicio and Pont de l'Assut de l'Or. There's no need to rush. Slow down, chill and have a picnic while basking in the sun.
Making a u-turn
Once you reach the Bioparc, turn around and head southeast to the City of Arts and Sciences. But this time, take the ramp up on the opposite side and rejoin the traffic for a different perspective. Here, you can spot the imposing Torres de Serranos, part of the old city gates that now offers a splendid bird's-eye view of Valencia.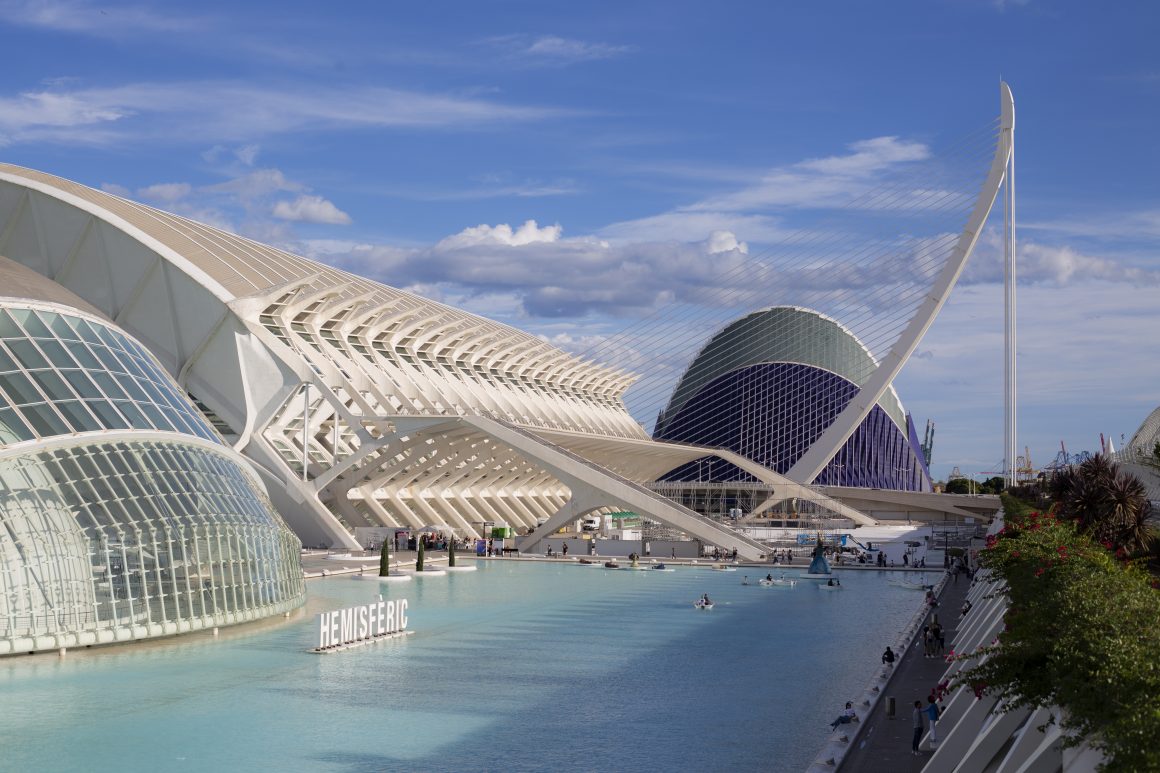 Your destination lies in a state-of-the-art, futuristic-looking complex that sharply contrasts with the cobblestone in Ciutat Vella. Admire the unique buildings, or visit L'Oceanografic, Europe's largest aquarium, and other museums.
And that's it. A day along the Jardin del Turia where you will not only get a good workout, but experience the beautiful city on 2 wheels. Don't miss out on one of the most bike-friendly places in Europe!