Every year, between March 15 and 19, the city of Valencia becomes an outdoor art gallery and never-ending party, where there is minimal sleep, fiestas, amazing giant puppets, incredible bonfires, and lots of food. Las Fallas is definitely not an event for the faint of heart. 
Its origin dates back to the middle ages, when carpenters burnt pieces of wood to prop up their lights during winter. Over time they added old belongings and rags to this bonfire, eventually evolving into the artistic ninots (puppets) that we see today. Though the ninots are actually made of cardboard, wood or plaster, you would be surprised how lifelike they look.
Forget about setting alarms at Las Fallas. Every day as early as 8am (in Spain), brass bands will be marching down the streets accompanied by those preposterously loud firecrackers, filling the streets with smoke and noise in seconds. At 2pm, you can expect fireworks displays at the Town Hall Square. There is even a grand fireworks display, La Nit del Foc, on the night of March 18 which starts at 1.30am – remember to head there a couple of hours before if you want to get a good spot.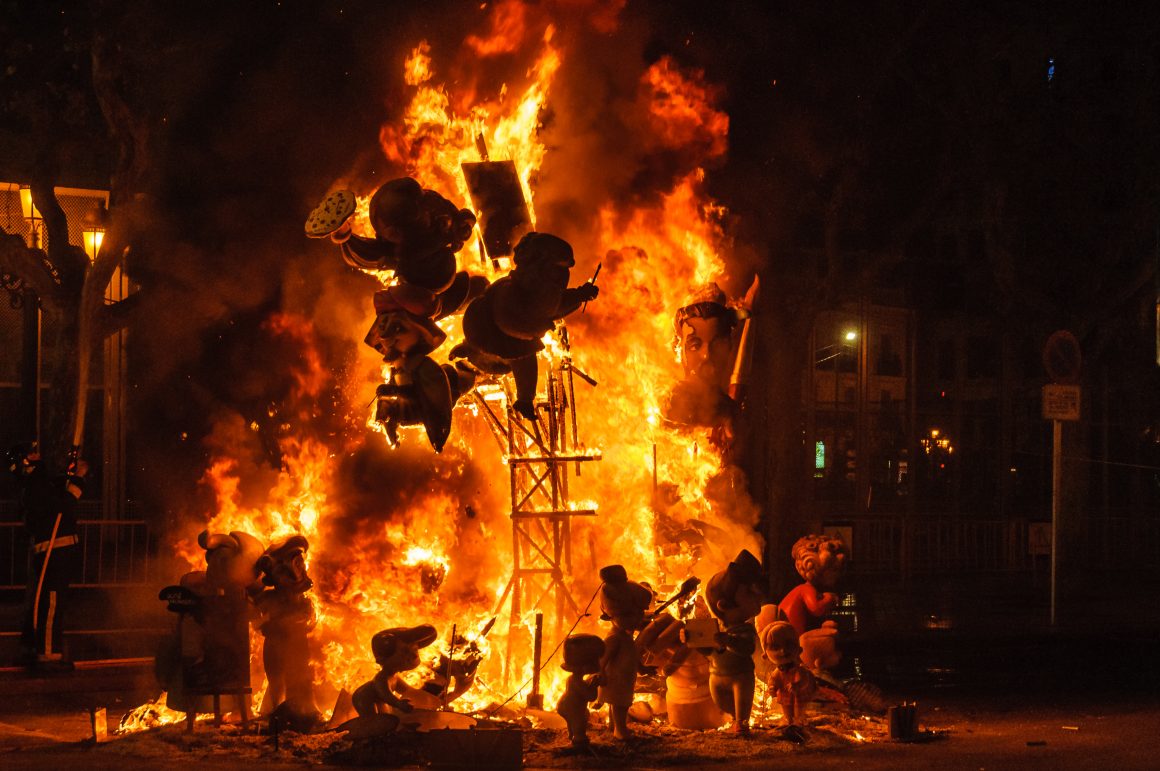 But La Crema is still the climax of the whole festival, when all the ninots are set aflame on the final night March 19.
Of course, what is a party without food? Not to worry as there are street food fairs which sell tapas, giant paellas, delicious jamon (ham), and stacks of mouth-watering sausages and ribs. Be sure to try this incredibly popular local dessert called bunuelos.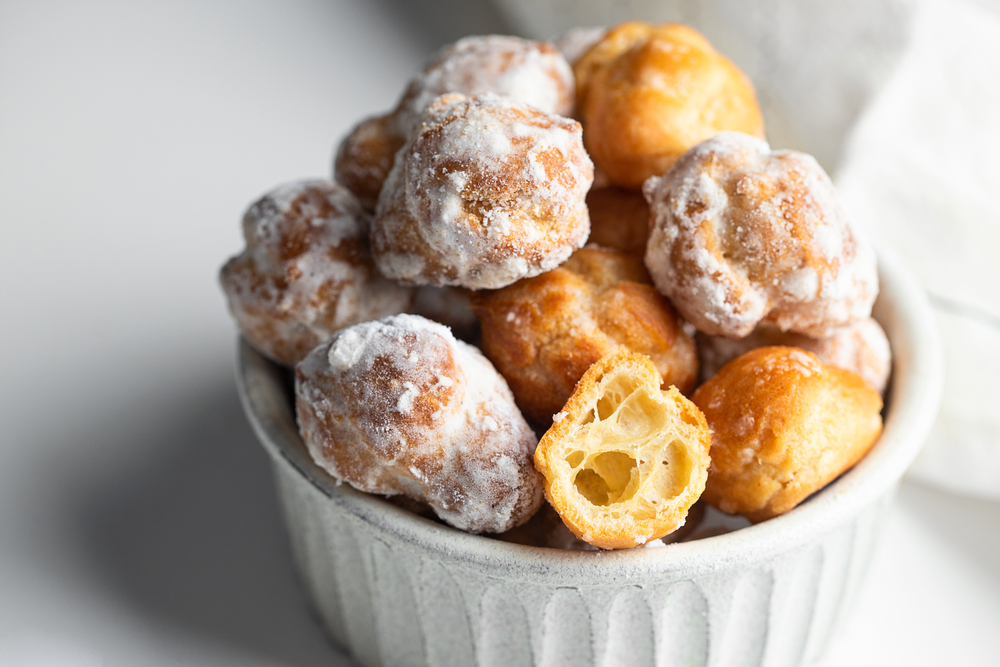 These golden-brown fried pumpkin fritters taste best with a heavy sprinkle of sugar on top. Try dipping them into a cuppa thick hot chocolate – it tastes divine!
Sound like your type of festival? Go for it and we guarantee that you will have a blast at Las Fallas!