Valencia CF Femenino were on the ropes. On a sunny morning at Estadio Antonio Puchades in November last year, powerhouses Atletico Madrid Femenino rained attack after attack on the home side. Time and again, they were repelled by feisty defending.
A voice cuts through the scramble of bodies and Maria Jimenez emerges, pointing the way forward. The centre-back brings the ball out of defence and orchestrates a move that results in a corner. All in a day's work for the 21-year-old, who helped her team to a 1-1 draw that day.
"As a centre-back you have to be really strong because you are the last line of defence," the Spaniard shared with Batzine in an exclusive interview. "You have to be efficient and act as a leader to guide your teammates or correct their positions sometimes. Here in Valencia, you also have to play out from the back and I like it."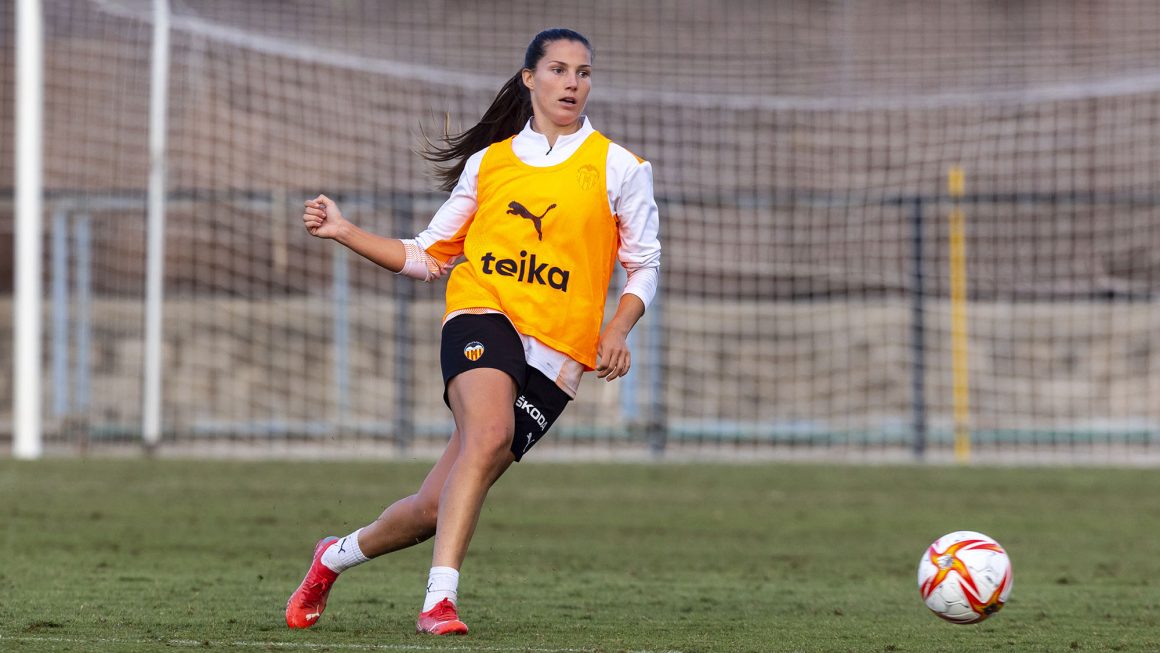 Confidence can be a game changer and she shows it with assured performances. Having joined the club as a U-19 European champion in 2018, Jimenez's stock has continued to rise – she penned a contract extension till June 2023 last April.
"Winning the U-19 Euros was one of the best experiences in my life," she said. "It was incredible and I have a lot of memories that I won't forget."
There is a sense that she wants to recreate her national success with Valencia. After all, she was attracted by the sterling youth policy that has allowed her to become a first-team regular.
"I decided to come to this club because I think it is one of the best places for young people to grow and develop as a player and also as a person," said the Alicante-born defender. "I feel really comfortable and happy to be part of this club."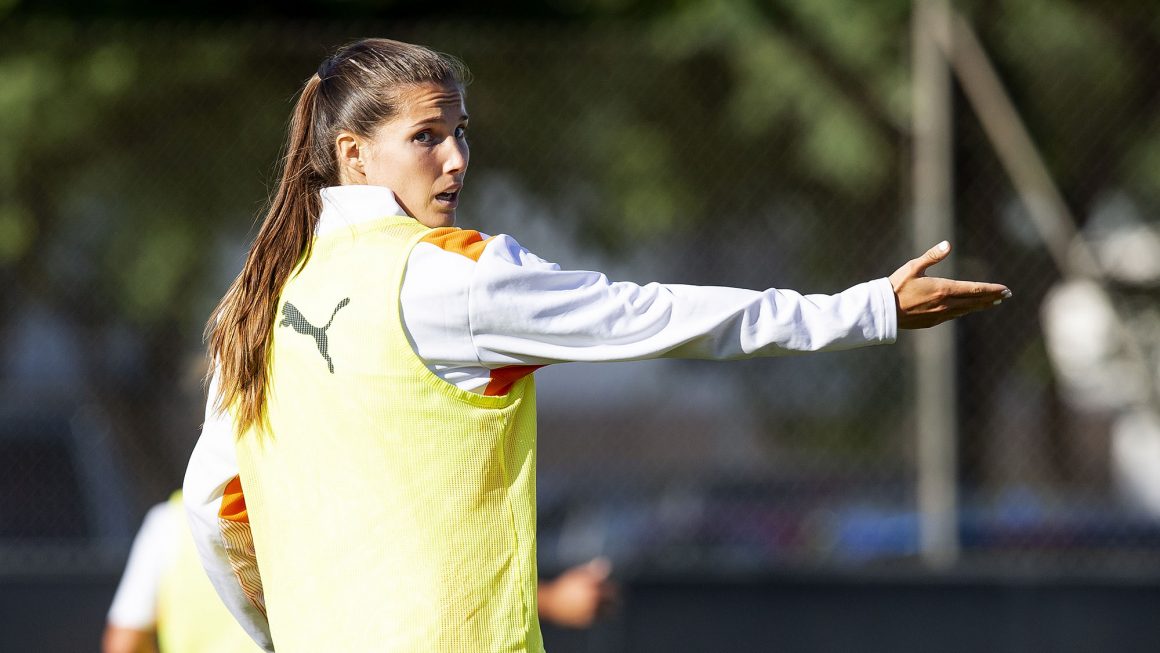 She outlined her desire to improve, and highlighted the "energy among our teammates" as a motivating factor to give her all. Older players like captain Marta Carro have also provided the balance needed with their experience.
Judging by the hundreds of fans turning up for home games at Ciudad Deportiva de Paterna, VCF Femenino are still well-loved despite a lacklustre campaign last year. Jimenez is certain that more will appreciate women's football in time to come as infrastructure and publicity continue to build up.
"I would say to just stop comparing men's and women's football because we are different," she said. "We have other qualities so we cannot compare (like-for-like). Just enjoy our football and discipline together with us."