With a century-long history, it's no surprise that Valencia CF has had its share of legendary players. Here are three such players whose names have echoed across the Mestalla.
1. David Villa

Any self-respecting football fan out there will know his name. Not only has he had an illustrious career in several prestigious clubs, he is also Spain's all-time top goalscorer, with an impressive goal tally of 59! He racked up 98 caps for the La Furia Roja (the Spanish national team), hanging up his international jersey for good in 2017.

But it all started in the Segunda Division, where he spent five years before getting his shot in LaLiga. His first team in the league was none other than Valencia CF, and boy was he raring to go!

He scored in his debut against Belgian team K.A.A. Gent in 2015, a match which we eventually won 2-0. This was his first of 125 goals for Valencia, scored over 208 matches, and which made him the second-top goalscorer in the club's history.

Said Villa in his retirement speech in 2019: "Valencia CF gave me the opportunity to spend the most time at a professional level. They gave me the opportunity to earn worldwide recognition and to establish myself for the Spanish national team."

Don't mention it, Villa. We love you too.

2. Edmundo Suarez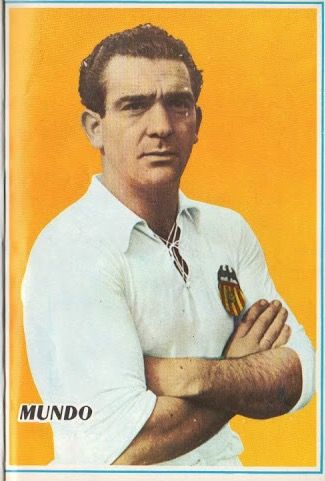 If Villa was the second-top goalscorer, who was the first? Mundo, of course. With a whopping 269 goals scored in 287 matches, his name is well-known among the che.

His career started without fanfare, playing for amateur teams in his hometown of Basque Country in northern Spain. He enlisted in the army when the Spanish Civil War broke out in 1936 but continued playing, joining the military team "Recovery of Levante".

His final game with them against Osasuna was witnessed by a staff member from Valencia CF, who was so impressed by the team that he picked out four players, one of whom was Mundo. And so began 11 glorious seasons for the ex-soldier, during which he won two Copa del Rey titles and three LaLiga trophies.

Even after he retired at the age of 34, he remained as team manager, leading the team to another Copa del Rey victory in 1967. Salute.

3. Fernando Gomez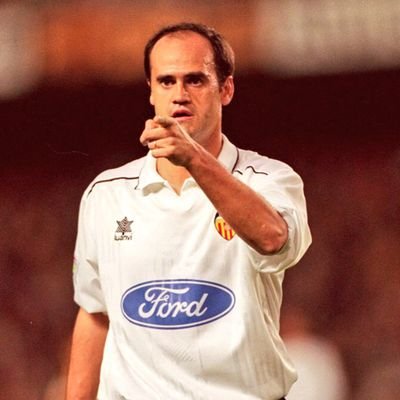 His 15-year, 554-match career with the team has earned him a place in Valencia CF history. But add on 145 goals and 63 assists, and his status as a legend is cemented.

He was a Valencian boy through and through, born right in Valencian Community, and introduced to the youth team when he was just 16. He joined the first team in 1984, but disaster soon struck. He was benched due to injury, and was forced to watch as the team got relegated to the Segunda Division in 1986.

He was tasked to bring them back, and of course he did not disappoint, swiftly piloting the team back into LaLiga as team captain the following season. This caught the eye of envious clubs who attempted to buy him over, but he turned them all down. His enduring loyalty to the club is much respected among the che.

These are just three incredible players who steadied the club during tumultuous times, and we are sure there are more to come with new talents like Ferran Torres and Lee Kang In. Look out for part two where we will reveal another three Valencia legends!