Excited voices emanate from a nondescript public field in the northeast of urban Valencia. On a cool Thursday night in early November, the floodlights at the Camp de Futbol Beniferri shone on a group of footballers decked in Valencia's white jerseys.
Shooting drills, passing practice and mini-matches were in full swing. Players were split into 3 groups; some as young as 8 while others were in their mid-40s. Together they form VCF Inclusivo, a team under Valencia CF Foundation.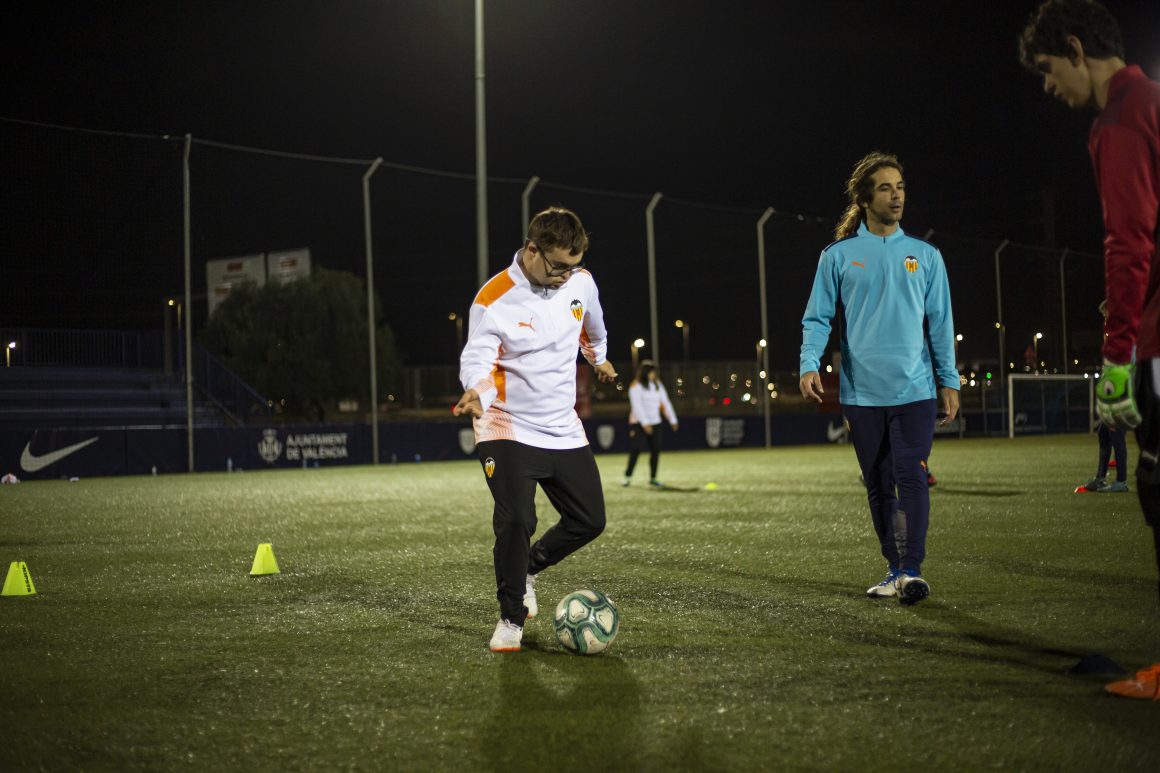 They are one of 42 teams that play in LaLiga Genuine Santander, the world's 1st league comprising players with intellectual disabilities. The competition is supported by LaLiga Foundation and has been running since 2017.
VCF Inclusivo have been a participant since the beginning, and their continued presence gives all who love the sport a chance to play while wearing the Valencia badge with pride.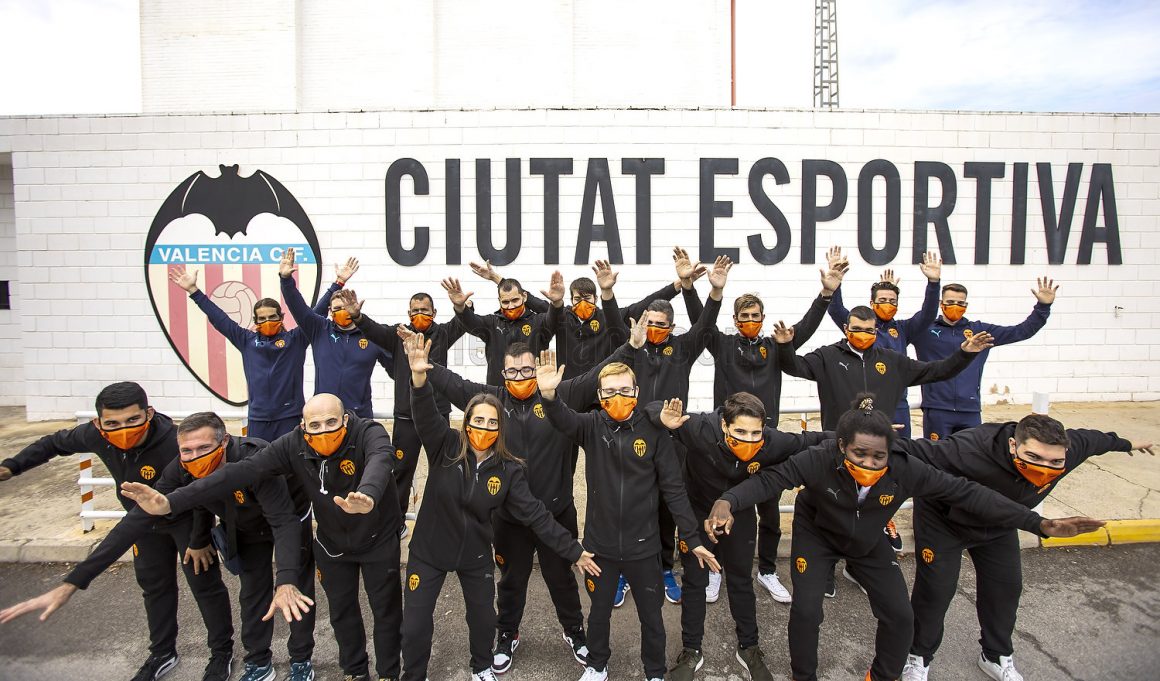 "It's very important because Valencia is a benchmark here in the Valencian community," VCF Inclusivo Coordinator Osvaldo Marquez told Batzine when we visited their training session. "With this, we can show that we're all humans who love to play football and we can all be a part of Valencia."
The team comprises 50 players and 11 coaches and trains twice a week. Unfortunately, the COVID-19 pandemic halted the LaLiga Genuine Santander 2019/20 season midway and scuppered the 2020/21 edition.
But that evening was special. Not only was the league's resumption a week away, Valencia legends Salvador Gonzalez "Voro" and Miguel Tendillo graced the pitch and offered words of encouragement for the committed players. It worked wonders.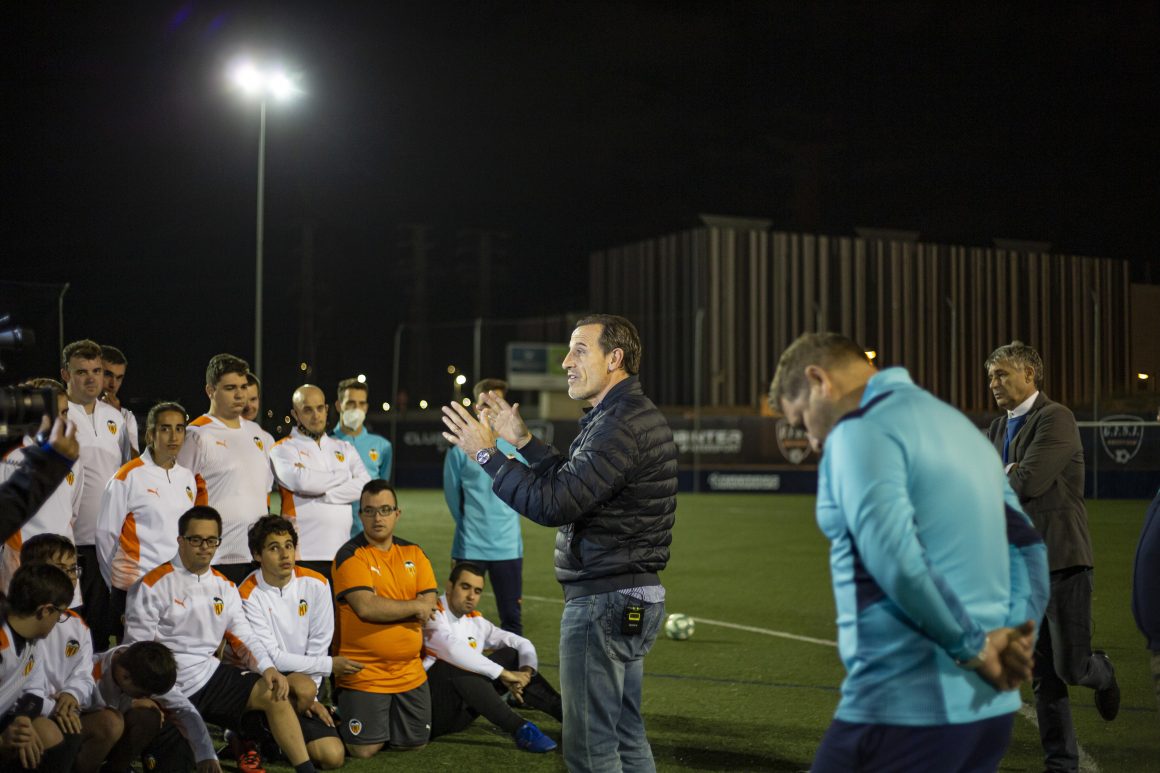 After 620 days away, VCF Inclusivo closed the curtains on the abridged campaign unbeaten. Across Nov 12 to 14, the team notched 2 victories against Fundacion Albacete (4-0) and Real Betis (3-0), and eked out a draw against CD Tenerife (1-1) at a centralised location in Catalonia's Tarragona.
"Playing football is every kid's dream," said Marquez. "With their special conditions they are sometimes left out of certain activities, so playing football with Valencia is even more of a dream come true for them."