Vicente Esquerdo certainly felt the nerves hit hard when former manager Albert Celades told him to prepare for his debut last November. It was in the dying minutes of a tightly contested derby between Valencia and Villarreal, with the Bats precariously clinging to a one-goal lead. The stadium was boiling and the decibel levels surged as 50,000 Valencianistas roared, hell-bent on emerging victorious against their fierce rivals.
Overwhelming? Definitely. But years of tough academy life at Valencia had prepared the rookie playmaker for this very moment. He also had all the support as he emerged onto the field to make a 7-minute cameo. "I was very nervous because I was about to be on TV for the first time," he told Batzine in an exclusive interview. "But he (Celades) told me to empty my head and just play based on what I know. In the end I enjoyed it and it was a great game."
In the new Valencia No.34, the club has a player in the same mould of former stars like Juan Mata and David Silva. He possesses a Velcro-like first touch, has an innate ability to ghost into spaces, and boasts an arsenal of tricks. Not since Isco have Los Che produced a classic No.10 of considerable ilk. There is hope that he can bring back the days when such diminutive playmakers orchestrated the team's attacks.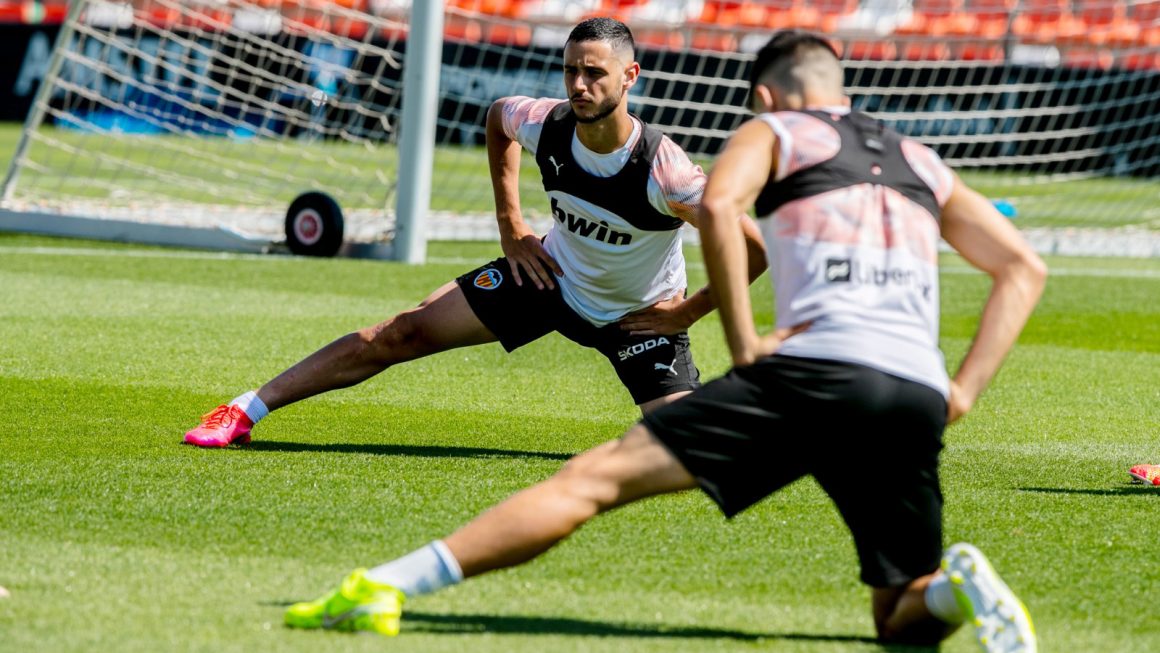 But the road to that moment against Villarreal entailed years of sacrifices. Getting to Valencia's training ground was a daily 120km, two-hour trip from his hometown of Calp. Later, he was offered a place to live at the academy – a difficult experience for many who became homesick. Not Esquerdo.
"During the first night, I remember a kid calling his mother and crying. But I didn't cry – I was so happy that I got into Valencia," he recalled. For four years, it was simply study, train and repeat. Mornings were devoted to studies, afternoons for football, and evenings to rest. He hardly had a social life, and mobile phones were largely banned. "We did not have phones, so we went to sleep around 10pm," he recalled.
But there was no giving up. "My mother told me since the start that if I wanted to be a footballer, I should fight till the end," he said. Gradually, he established himself as a key member of Valencia's reserve team, before making his long-awaited debut.
Being surrounded by fellow academy graduates like Ferran Torres, Lee Kang In, and Jaume Costa has helped him adjust quickly too. "I am very close to them. They tell me to be calm. Since I'm in the first team, it means I'm doing well and I know what I'm doing."
For now, Esquerdo is fully focused on staying in the first team next season. "Talent and skills helped me to get here, but I think it is 100 per cent hard work that will help me stay here," he said.