The giant digital clock in the Mestalla read 90.00. A tense derby encounter between Valencia and Villarreal looked set to end in a 1-1 draw. But as Christian Oliva received the ball in the middle of the field, he saw something ahead hardly seen in his time playing for Caligari in the stifling Serie A: acres of space.
Sensing an opportunity, the defensive midfielder attacked. Charging into the void, Villarreal's goalmouth grew bigger with every stride he took. Valencia players poured forward with him, with Goncalo Guedes surging ahead to his left. The Uruguayan fed the pass, and the Portuguese did his magic. Five seconds later, the ball was in the net and Los Che had secured the derby bragging rights in the most dramatic of finishes.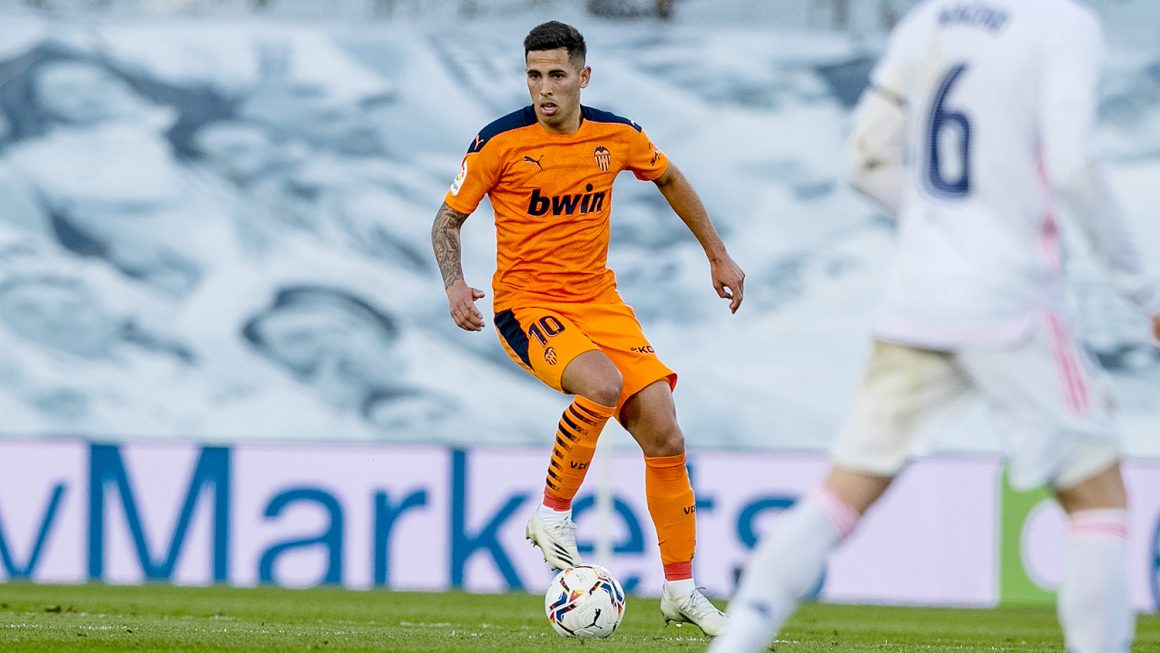 Oliva names this memory as one of his favourite Valencia moments since joining the club on loan in January. After two years in an Italian tactical straitjacket, the chains have come off for him. It is clear that he is relishing the Spanish expansiveness which suits his game. The adaptation process, he said, has been very easy.
"I'm the kind of player that when I see space, I'll go forward and find chances," said the 24-year-old in an exclusive online video interview with Batzine. "Serie A is more tactical in the way that is more difficult to get space. When you're on the ball, you only have a very short time on it. In La Liga, there is more space."
He confessed to leaping at the opportunity to join Valencia when the club came calling, despite receiving offers elsewhere. "I had no doubts coming here. It's a big club with a big history. Back home in Uruguay, we had Valencia games on TV," he said.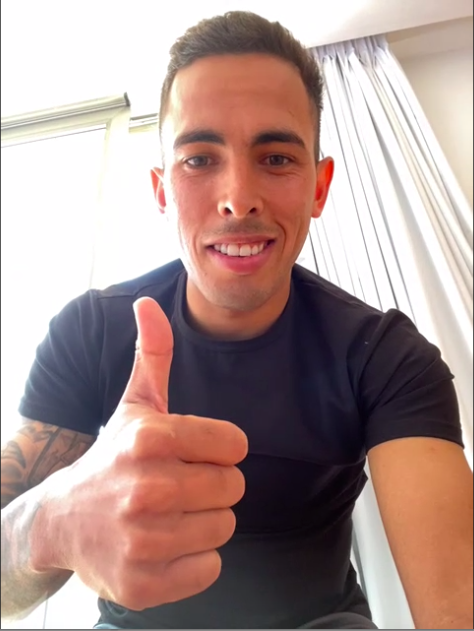 In addition, getting to be in the same league graced by his three favourite players – Xavi, Andres Iniesta, and Sergio Busquets – have added to the allure. "They make everything on the pitch look so easy," he said.
While he said that it's impossible to compare the football that Valencia and Caligari play, the one thing that is similar about both cities is the constantly beautiful sunny weather. "I appreciate it so much – it's never cold."
But it is unfortunate that the Covid-19 pandemic is preventing Oliva from getting the full La Liga experience. "It seems like a friendly match every time we play with no spectators," he said. "Nothing compares to playing with fans and feeling the atmosphere. We miss their encouragement – it's always better with fans."
For now, he is cherishing every minute. "La Liga is one of the best leagues in the world, so the mere fact that playing here is already good enough for me. I've got lots to learn."